Sign In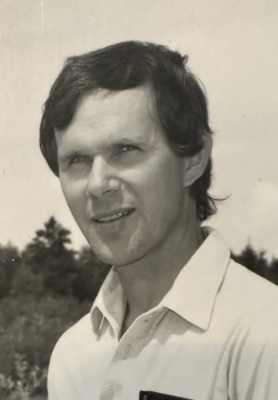 Donald Boyd McCulloch
<p>Donald Boyd McCulloch, 76, passed away Friday, March 24, 2023 in the Aberdeen Hospital, Palliative Care Unit, New Glasgow of a very rare neuro degenerative disease Progressive Supra Nuclear Palsy. </p><p><br></p><p><br></p><p><br></p><p>Born August 2, 1946, in New Glasgow and raised in Telford, he was a son of the late Arthur L. and Aileen G. McCulloch. Donnie graduated from East Pictou Rural High, and Maritime Forest Ranger School, N.B. in 1967 and began a 38 1/2-year career in the Woodlands Division with Scott Paper. He married his wife Debbie (Dunbar) in 1973 and in 1976 they built a home in Pictou Landing overlooking the harbour. Donnie was a valued member of the community and a longstanding volunteer with the Pictou Landing Fire Department where he was recognized many times for his valuable contributions. He served on the St. Andrews Presbyterian "The Kirk" Church, Board of Managers for many years, receiving a Certificate of Appreciation in February 2023 in honour of his service. Donnie enjoyed sports, played on the Woodlands Ball team, enjoyed hockey immensely, coaching on his sons' teams. He also enjoyed any opportunity to get to his woodlot on McCulloch Hill in Meiklefield where his family settled in the 1800's, his place of peace. Donnie will be deeply missed by his family, friends, neighbors and past colleagues. He possessed a kind heart and was always willing to lend a helping hand. Donnie will be remembered for his commitment to the task at hand, good humour, quick wit and love of family.</p><p><br></p><p><br></p><p><br></p><p>Surviving are his wife of 49 years, Deborah; sons, Christopher (Jane), St. John, N.B.; Rick (Isabelle) and son, Thomas, Grand Digue, N.B.; Randy (Karla), and their children, Jordan, David and Matthew, Grand Prairie, Alta.; sister, Betty (Roger) Garby, Stellarton and their children, Lisa, Andrea and Brian (Raylene) and children, Ivan and Addison; brother-in-law, Jim Dunbar, New Glasgow and his son, Jeffrey, Singapore; sister-in-law, Judy McCulloch, Halifax and her son, Stephen (Sheila), Ottawa, Ont.; aunt, Kay McCulloch, Oakville, Ont.; many cousins.</p><p><br></p><p><br></p><p><br></p><p>Besides his parents, he was predeceased by his older brother, Douglas.</p><p><br></p><p><br></p><p><br></p><p>Funeral service will be held at 2 p.m. Monday, March 27, 2023, in P. &amp; K. MacDonald Funeral Home Chapel, New Glasgow with Rev. Dr. Joon Ki Kim officiating. A reception will follow in the Bethel Presbyterian Church Hall, Pictou Landing.</p><p><br></p><p><br></p><p><br></p><p>Family flowers only. Donations may be made in Donnie's memory to the Pictou Landing Fire Department.</p><p><br></p><p><br></p><p><br></p><p>Funeral Service Livestream - please click HERE</p>
August 2, 1946
-
March 24, 2023
08/02/1946
03/24/2023
Plant a tree in memory of Donald
An environmentally friendly option
1 tree planted in memory of Donald Boyd McCulloch.
Betty, Debbie and families: Allan and I learned of Donnie's passing this morning. I have known Donnie since we were kids, and it was always a pleasure to meet up with him. May he rest in peace.
Audrey (MacIntosh) MacLaughlin
Debbie and family.
So sorry to read about Donnie's passing ; he introduced Herbie and I in May 1967 …. the rest is history!
Treasure your wonderful memories; you are in our thoughts and prayers. Jo-Lynn & Herbie
Debbie & family, Betty, Roger & family… our heartfelt condolences to you all at this sad time❤️ Dan & Sue Jenkins
Debbie… please accept my sincere condolences as we are away at present. Donnie and I worked together almost all yours years with the company. Work took us many places including his parents and eventually his woodlot. We worked hard those early days but yet we had fun d...
Continue Reading
S
Stephen and Brenda Boudreau
March 28
We are so saddened to hear of Donnie's passing. Our condolences to you Debbie and your family.
B
Bob & Sharon Hawboldt
March 27
Debbie, We were so sorry to hear of Donnies passing - He will be greatly missed, our thoughts are with you and your Boys. Bob and Sharon Hawboldt
Debbie, Chris, Rick, Randy
So sorry to hear of Donnies passing. I was so fortunate to get to work with Donnie for several years on the spray program. What a great guy to work with on so many levels. Jimmy Roper said it best today when he said " Donnie would rather work b...
Continue Reading
Please accept my sincerest condolences on your tremendous loss.. Seymore Dewtie
Firefighter was posted for Donald Boyd McCulloch.
Sending condolences to you Debbie and family.
My Dad Clary Morrison worked with Donnie at Scott Paper. I remember Dad and Donnie doing a woodmens competition at Sports mens meet in Stillwater.
Also Dad was so pleased to have a visit from fellow co- workers when he wasn't...
Continue Reading
Debbie :
Thinking of you in your time of deep sorrow. Your loss is great. Take care and know that I care.
Sincerely , Beth Nelson.