Sign In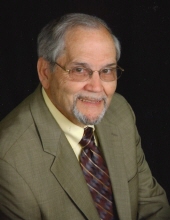 Lawrence Johnson
<p>Lawrence T. Johnson age 84, died at his home in Loudon, Tennessee on Friday, November 18, 2022. He was born in the coal mining camp of Amonate, Virginia on October 4, 1938, to Debow Tivis Johnson and Beulah Fay (Powers) Johnson. His father, who was a coal miner, moved the family that included Lawrence, his brother Dean and sister Tearesa to Tazewell, Virginia where Lawrence met and grew up with his life-long friend, Jamie Farley. In high school he fell in love with Martha Evelyn Russell, the Methodist preacher's daughter, and they married in 1956 while seniors at Tazewell High School.</p><p><br></p><p>Lawrence and Martha went to Hiwassee College in Madisonville, where Lawrence played basketball and their daughter, Terry, was born. The couple both graduated with associates degrees and went to Emory &amp; Henry College where Lawrence was on the basketball team with his friend Jamie, and from where Lawrence and Martha both graduated. They then moved to Pulaski County and became teachers. Their son Russell and daughter Laura were both born in Pulaski. Lawrence taught for 14 years at Dublin High School and coached basketball with Sonny Smith, as well as football and baseball with Robert Young, whom he met at Emory &amp; Henry. Lawrence and Sonny would 'barn storm' together playing basketball for little pay around Southwest Virginia, East Tennessee and parts of North Carolina with other local coaches (including Harold Lambert and T Bone Lewis), also from Emory &amp; Henry, as well as NBA players like Jerry West, Hot Rod Hunley and Rod Thorn during the summers in the early 1960s. Lawrence became head coach of the Dublin Dukes round ballers for seven seasons leading them to 2nd and 3rd in the New River District Tournament in the early 1970s. While at Dublin, he and Martha both received their master degrees from Radford University. He later coached basketball at Richlands and Lebanon high schools before reuniting with Sonny Smith at Auburn University in 1983 as one his assistants helping coach the likes of future NBA players Charles Barkley, Chuck Person and Chris Morris, as well as many other players with whom he has kept in touch on a regular basis. In 1989 Lawrence followed Sonny to Virginia Commonwealth for four more seasons before moving to Cumberland College in Kentucky where Martha became head of the Department of Education. Lawrence continued to be involved in high school and college sports as a salesman for Reno Warner selling uniforms throughout East Tennessee and into Kentucky and Virginia up until he was almost 80 years old.</p><p><br></p><p>He was a co-founder of the Tazewell (Va) HS Hall of Fame, was an inaugural member and also a member of the Hiwassee College Sports Hall of Fame. He loved watching high school basketball, especially the Loudon Redskins, as well as Auburn basketball and football, returning frequently to Auburn to reconnect with former, players, coaches, and managers. Lawrence well survived a 2005 diagnosis of cancer that took him to MD Anderson for treatment in 2005, 2008 and 2010. He and Martha both enjoyed the company of their church home of First United Methodist in Madisonville, as well as their Tazewell High School, Hiwassee and Emory &amp; Henry classmates through the years.</p><p><br></p><p>Lawrence was predeceased by Martha who passed away in 2016 after 60 years of marriage. Their children are planning a graveside service for Spring in Loudon where they will inter the cremated remains of both Lawrence and Martha in a handmade wooden casket that Lawrence was inspired to construct after being fascinated while watching his maternal grandfather cut down a large tree and construct his own casket one summer in the late 1940s on Sandy Ridge, Virginia.</p><p><br></p><p>Lawrence is survived by the following: his daughter, Teresa Evelyn (Johnson) Sharpe and Jerry Sharpe (Columbus, MS); his son, Lawrence Russell Johnson and Erin (Robbins) Johnson; his daughter, Laura Alyce (Johnson) Rosenbaum and Dan Rosenbaum (Aberdeen, SD); his brother Dean Johnson and wife, Linda (Hand) Johnson (Greer, SC); his sister, Tearesa (Johnson) Clifton (Tazewell, VA); and grandchildren, Benjamin Sharpe (Columbus, MS), Kristy Evelyn (Sharpe) Boyd and Chad Boyd (Denver, CO) and Emory Rae Johnson (Loudon, TN), along with two great-grandsons, Oliver Russell Boyd and Archer Michael Boyd (Denver, CO), as well as several nieces, nephews and grand-nieces and nephews. War Eagle to the Auburn basketball family!</p><p><br></p><p>Family, friends and neighbors will be notified of the graveside service at a later date when warmer weather returns, and distant relatives are better able to travel. Until then, in lieu of flowers and food, gifts may be made to: Tazewell (Va) HS Hall of Fame Scholarship Fund, Post Office Box 255, Tazewell, VA 25651; Madisonville First United Methodist Church, P.O Box 157, Madisonville, Tennessee 37354; to the Loudon High School Boys Girls Basketball, 1039 Mulberry St, Loudon, TN 37774; or to the MD Anderson Cancer Center at www.mdanderson.org</p><p><br><br></p><p></p>
October 4, 1938
-
November 18, 2022
10/04/1938
11/18/2022
Recommend Lawrence's obituary to your friends.
Plant a tree in memory of Lawrence
An environmentally friendly option
C
Carolyn Southern
December 9, 2022
I never knew Mr. Johnson until he started driving to Dublin, Virginia once a month to see some of his previous students from Dublin High School. I attend with my dad, John McMullin, Jr. coach Johnson's stories were so interesting; mesmerizing❣️ I saw much respect & lov...
Continue Reading
David Forbes
December 1, 2022
A candle was posted for Lawrence Johnson.
H
H. L. (Howard) Lively
December 1, 2022
I want to share a memory with you about Coach Johnson and me. I had the privilege to enjoy a couple of long phone calls with him the past 3 years. We were reminiscing about the days he was my coach in early 1960s at Dublin High School. I brought up one time Coach Johnson...
Continue Reading
D
Diane Bays Wilson
November 30, 2022
As a former student at DHS, I was very lucky to have had Mr. Johnson as the senior class government teacher. He was a structured teacher who wanted you to learn as much as he could put out there. He sometimes disappeared from class to find someone to type the basketball ...
Continue Reading
R
Ron Mady
November 27, 2022
He taught government during my senior year in 1967. He was a great inspiration and took his teaching seriously. He was always interested in what I had to say and especially my interest in current events. It was a joy taking his class. He will be missed.
W
Wade Richard hurst jr
November 27, 2022
He coached me in football and basketball, was well respected at Dublin high school,prayers are with family!rick hurst
F
Funeral Home Owner
November 22, 2022