Sign In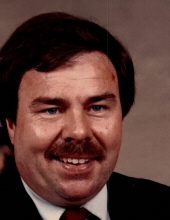 John Cecil Bennett, Jr.
John Cecil Bennett, Jr., 70, died suddenly Wednesday morning (November 24, 2021) at his residence following a sudden illness. He was a native and life-long resident of Ware County, he was the son of the late John Cecil Bennett, Sr., and Eloise Quinell Thigpen Bennett. He was also preceded in death by a brother Scott Bennett. He was a 1969 graduate from Ware County High School. John retired from the State of Georgia as an Instructor with the Waycross Regional Youth Detention Center after many years of service. He was formerly employed with Sunbeam Bread Company and Borden Milk Co. Loving to work, he worked as a paper delivery person with the Waycross Journal Herald after retiring from the State. He was a former Commercial Pilot and Certified Flight Instructor here at the Waycross Ware County Airport. He was a member of Christ Church and a former member of University Blvd. Church of God. John was an avid Atlanta Braves baseball fan, loved watching their games and faithfully attended Spring Training Camp Games every year. Survivors include his wife of 30 years Beverly Jean Lee Bennett; a daughter April Thrift of Blackshear, 2 grandsons Grant Thrift and Conner Thrift both of Blackshear, 2 brothers Jack Bennett (wife Bonnie) of Glenwood, GA and Jerry Bennett of Waycross, a step-son David Johnson (wife Jamie) of Alma, a step-daughter Barbara Bennett of Alma, step-grandchildren Anna Adams (husband Lawrence), Daniel Johnson, Lee and Sara Bennett; step great grandson Walker Adams, and other relatives. A graveside service will be held at 4:00 PM Saturday, (November 27, 2021) in Oakland Cemetery, The family will receive friends from 3:00 until the service at Oakland Cemetery. Music Funeral home is in charge of arrangements.
April 3, 1951
-
November 24, 2021
04/03/1951
11/24/2021
Recommend John's obituary to your friends.
Plant a tree in memory of John
An environmentally friendly option
M
Music Funeral Home
November 27, 2021
M
Music Funeral Home
November 26, 2021
a
andrew peacock
November 25, 2021
I was Jhon's pastor for many years. He was a blessing. I appreciate the way John and Beverly supported our church. I was blessed to know personally the Bennett family. I am sorry I want be able to attend the service. Due to my inability to walk. Gloria and I love you Bev...
Continue Reading
O
Oliver baker
November 25, 2021
To the Bennett family my deepest condolences John will be missed I remember him as a quite man very focused as I also remember John Sr. My flight instructor I've had many cross country flights with John in preparation for my getting my commercial pilots license and becom...
Continue Reading
Pilot was posted for John Cecil Bennett, Jr..
C
Cheryl W Walling
November 25, 2021
Beverly and family, My sincerest condolences. Love and Prayers Cheryl W Walling
A candle was posted for John Cecil Bennett, Jr..
B
Bernadette Vaughan
November 25, 2021
Our thoughts and prayers are with you. Love & Prayers. Jimmy & Bernadette Vaughan
My condolences to John's family. I'm going to miss my next door neighbor with his quiet and humble demeanor.