Sign In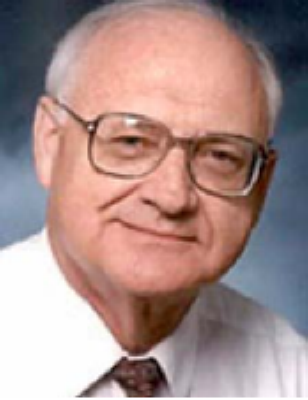 Gary Shelton Williams
<p>Gary Shelton Williams, age 85, passed away on Friday, November 19th, 2021, with his wife, sister, and 4 children by his side. Born June 6th, 1936, Gary held a special place in the hearts of those he encountered. At a very early age, Gary developed a love for music and sports. Throughout his life he enjoyed playing the piano and appreciated other fine arts. He frequented his kids and grandkids many performances. As many concerts were attended, he doubled that number with his attendance at a variety of sporting events, whether it was BYU or those of his family.</p> <p>&nbsp;Gary met his beautiful wife Marietta while attending school and they were sealed in the Salt Lake City Temple in 1960. While he did spend much time cultivating his talents and hobbies, nothing was more important to Gary than his lifelong love of learning and education, specifically in the gospel. He was one of the first missionaries in the Far East where he fell in love with the Chinese language and culture. After completing his PhD at the University of Washington, he was instrumental in founding the Asian Studies department at Brigham Young University. As a member of The Church of Jesus Christ of Latter-day Saints, Gary served where and when he was asked. Gary was called to be an instructor, a Bishop, a Mission President in the Taiwan Taichung Mission, and for several years, as a member of a Branch Presidency at the Missionary Training Center (MTC). In each of those calling, he touched the lives of many by sharing the teachings of the Savior and through his example as a disciple of Jesus Christ.&nbsp;</p> <p>&nbsp;Gary cared so much for those around him in any capacity and continued to do so until the end of his life. Gary is survived by his wife Marietta, sister Dora, 4 children, Alecia Raymond (Ronn), Kristin Pierce (Michael), Merrick Williams, and Chelsa Hansen (Brad), and his 18 grandchildren and 8 great grandchildren.&nbsp;</p> <p>Services will be held Saturday, November 27th, 2021 at 11:00 am in the Orem 2nd Ward LDS Chapel, located at 80 South 280 East, Orem UT 84058, with a&nbsp;viewing held that morning from 9:00-10:30 am&nbsp;prior to the services.&nbsp; Burial will be in the Orem City Cemetery.&nbsp;</p> <p>Condolences for the&nbsp;family may be expressed&nbsp;on this page.&nbsp;</p> <p>&nbsp;</p> <p><span style="font-size:16px;"><strong>For those unable to attend,&nbsp; the services will be Livestreamed Saturday beginning at 11:00 am at the following link:&nbsp;<a href="https://www.facebook.com/sundbergolpinfuneralhome">https://www.facebook.com/sundbergolpinfuneralhome</a></strong></span></p> <p>&nbsp;</p> <p><a href="https://solcrave.com/shop-gifts/" onmouseout="this.style.background = '#d75e5e'" onmouseover="this.style.background = '#c32b2b'" style="display: block;background: #d75e5e;text-decoration: none; color: #fff!important;padding: .6em 50px;text-align: center!important;cursor: pointer;border-radius: 5px;font-size: 1.2em" target="_blank">Meaningful gift ideas</a></p> <p>&nbsp;</p> <p>&nbsp;</p> <p>&nbsp;</p>
June 6, 1936
-
November 19, 2021
06/06/1936
11/19/2021
Recommend Gary's obituary to your friends.
J
Julie Paterson
November 23, 2021
My thoughts are with the Williams family. I was blessed to have President Williams as my mission president and his love and support was always evident. He will be missed in this life.
M
Mark Conrad
November 23, 2021
My heart goes out to Marietta and the family and how grateful I am for the love and service they gave to so many! It was a blessing to serve with President Williams and the family when he began serving as the Taichung Mission President in 1986. The language he spoke in...
Continue Reading