Sign In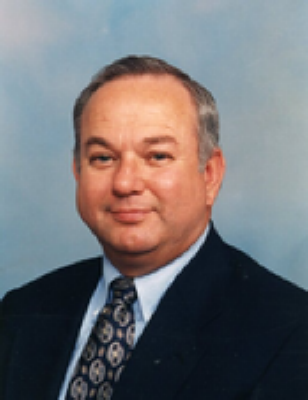 Rolland "Lucky" Allen Chinn
<p>Celebrating the Life of Rolland Allen Chinn, but the Lord knew him on a first name basis as Lucky.</p> <p>Lucky was born on February 3rd, 1950, to Rol and Velma (Notley) Chinn in Bartlesville, Oklahoma. He left to be with the Lord on November 4th, 2021, from his home in Sapulpa.<br /> He is preceded in death by his father Rol Chinn, mother Velma and brother Glenn Chinn.</p> <p>He is survived by his wife Janice Douglas Chinn, and son Kevin Chinn and daughter in-law Lisa Chinn. Four grandchildren that made Papa&rsquo;s world complete: Courtney Dolan, Emilly Parks, Bobby and Bradley Breland and great granddaughter Adeline Dolan.</p> <p>Lucky is also survived by brother Larry and wife Betty Chinn, John Dale and wife Janet Chinn, sister Sue Kothe and husband Ron, Sandra Wells, Pam Johnson and husband Rick. Sister-in-law Ginger Chinn and a host of treasured nieces and nephews that Lucky loved so much.</p> <p>Lucky spent his childhood in Bowering, Oklahoma, graduating in 1968 from high school.</p> <p>He attended Northeastern State University where he met the love of his life, Janice &ldquo;Angel Face&rdquo; Douglas. They were married in 1970. After graduating from Northeastern State in 1972, Lucky managed several retail stores before getting into the chemical business as a chemist, which he loved. He worked for C.E. Natco, Frontier Chemical and Green Country Chemical before becoming part owner of Advanced Chemical Company. He retired from Hawkins Chemicals in 2017.</p> <p>Lucky loved the outdoors. He loved to hunt but, the love of his life, besides Jan, was fishing. Lucky spent many a-day with son Kevin fishing, solving world problems, and enjoying life. Some of Jan&rsquo;s most fond memories were going to the White River fishing with Lucky. Jan and Lucky enjoyed their many friends worshipping the Lord at their Church home, First Baptist Church, Mounds, Oklahoma.</p> <p>One of the many blessings in Lucky&rsquo;s life was his many neighbors on Simmental Lane in Sapulpa. He thought of them more like family.</p> <p>Visitation will be held November 8th, 2021,&nbsp;from 4:00 pm to 6:00 pm at Smith&rsquo;s Funeral Home - 1208 S. Main Street, Sapulpa, Oklahoma.</p> <p>Funeral Services will be held at 10:00 am, November 9, 2021,&nbsp;at First Baptist Church, Mounds, Oklahoma.&nbsp;In lieu of flowers, the family is asking for donations to be made to First Baptist Church in Mounds, Oklahoma.&nbsp;</p>
February 3, 1950
-
November 4, 2021
02/03/1950
11/04/2021
Recommend Rolland "Lucky"'s obituary to your friends.
L
Lisa Lonsdale
November 9, 2021
I am so sorry to hear of Lucky's passing but praise Jesus I know when I cross over he will be there ready to tease me just as he did when I was young. I loved his jokes and his smile. Praying for you sweet Janice and Kevin. Lisa Tackett Lonsdale
A candle was posted for Rolland "Lucky" Allen Chinn.