Sign In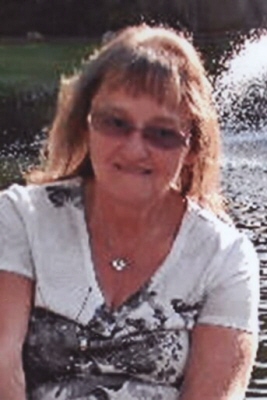 Kathy Diane Boardwine
ATKINS, Va. Kathy Diane Boardwine, age 66, went to be with her Lord and Savior, Saturday, September 11, 2021 at Johnston Memorial Hospital, Abingdon, Va. Kathy spent her life serving and caring for others. She was a life-long homemaker who devoted her time to raising her children and the children of others. She enjoyed canning, cooking, and making candy at Christmas time. She was preceded in death by her parents, Perry A. and Mary Magdalene Hall; infant brother, Tommy Hall; younger brother, Ralph Hall; and special friend, Ralph Sprague. Kathy is survived by the father of her children, Ronald L. Boardwine of Atkins, Va.; children, Ronald "Dewayne" Boardwine and wife, Tammy of Chilhowie, Va., Timothy "Timmy" Boardwine and wife, Dana of Atkins, Va., Thomas "Tommy" Boardwine and wife, Brandi of Marion, Va.; four grandchildren, Austin, Brooklynn, Ethan, and Emma Boardwine; sister, Connie Blizzard and husband, Charles of Marion, Va.; brother, David Hall and wife, Linda of Atkins, Va.; sister-in-law, Barbara Hall of Atkins, Va.; several aunts, uncles, nieces, nephews, and cousins. The family would like to extend a special Thank You to her PPL workers, Amanda Johnson and Monica Stump; Cassidy Hensley, FNP of Rural Retreat Family Practice; Johnston Memorial Hospital nursing staff, especially nurses Jennifer Connell and Brianna Curtis; and the many friends, family and neighbors that helped our family through Kathy's journey. The family will receive friends Tuesday, September 14, 2021 from 6 until 8 p.m. at Seaver-Brown Chapel. Funeral services will begin at 8 p.m. with Pastor Archie Cook and Pastor Silas Damron officiating. Graveside services will be held Wednesday, September 15, 2021 at 1 p.m. in Pleasant Hill Cemetery, Groseclose, Va. To share memories of Kathy Diane Boardwine, please visit www.seaverbrown.com. Care for Kathy's family has been entrusted to Seaver-Brown Funeral Service & Crematory, 237 East Main Street, Marion, Va. 24354.
September 25, 1954
-
September 11, 2021
09/25/1954
09/11/2021
Recommend Kathy's obituary to your friends.
Plant a tree in memory of Kathy
An environmentally friendly option
Our thoughts and prayers are with you all. Brenda Anderson, Kenny & Diane Perkins
To Connie and other Family, I am deeply sorry for your loss. You all remain in my thoughts and prayers.
S
Sylvia Sadler
September 15
Connie and family. I am so sorry for your loss. You were blessed to have a sister. I never had one and wished for one. Just know you and your family are in our thoughts and prayers. Sylvia Sadler
A candle was posted for Kathy Diane Boardwine.
D
DeAnna Thompson
September 15
So very sorry for your familys loss. Prayers of comfort
DeAnna Thompson
T
Tabbetha Jennings Haynes
September 14
Dwayne I am so sorry to hear about the loss of your mom. You all are in my prayers for the days ahead. May you find peace that only God can give.
A candle was posted for Kathy Diane Boardwine.
Connie we are so sorry for your loss. Praying for God's peace and comfort for you and your family.
Andrew and Barbara Dempsey
Kathy "Boardwinder" Oh how I miss those days we were together and we laughed so much. When you used to have company visit you from the church & Id tell you to go get that new TV that you just bought out of the closet and show them. lol! You were always the Mother to me t...
Continue Reading
A candle was posted for Kathy Diane Boardwine.
I have known Kathy almost all of my life. Her kindness and gentle spirit will be remembered always. All of you are in our hearts and prayers. We are with you.
C
Carolyn Martin
September 13
Kathy you were always a dear friend and I will miss you God called you home because he needed you in heaven you will always be remembered for the silly things you would say at the auction I will miss you my friend rest in peace.
T
Tribute Store
September 13
Always in our hearts.. Judy Stoots and family