Sign In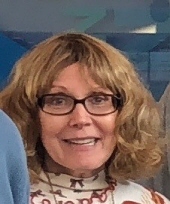 Erica Lea Jorgensen
Erica Lea Jorgensen, 64, of Moorestown, was suddenly called home to her Lord and Savior on January 16, 2019. She will be remembered for her gentle spirit, her ever-present smile and her unfailing devotion to Jesus. Erica was born August 20, 1954, in Pittsburgh, PA, the daughter of the late Roger Kennedy and Betsy Briant Jorgensen. She moved with her family from Pittsburgh to Williamsville, New York, and from there to Edison, New Jersey. She graduated from J.P. Stevens High School in Edison, in 1972, and from Virginia Commonwealth University in 1976. She is survived by her sisters, Linnea Capps (Steve), and Ingrid Williams (Gary). She is also survived by an aunt: Marilyn Briant (Andrew Zatman), two nieces: Katharine Capps Cahill (Troy Nolen), Jennifer Capps (Michael Walker), two nephews: Kyle Williams (Maureen), and Chad Williams (Berna), three grand-nieces, and two grand-nephews. She was a member of Fellowship Alliance Church in Medford where she was an integral part of their Alpha team and a devout prayer warrior. She belonged to the women's organization, PEO, along with her mother, both sisters and aunt. She was 50+year survivor of a virulent childhood cancer. A Memorial Service and Celebration of her life will be held on Saturday April 27th beginning at 10:00am at The Church of the Holy Eucharist, 520 Medford Lakes Rd., Tabernacle, NJ 08088. In lieu of flowers, memorial contributions may be made to PEO Chapter W, c/o Karen Pietrangelo, 852 Stonehenge Road, Cherry Hill, NJ 08003 in support of Cottey College for women or to the American Cancer Society, P.O. Box 22478, Oklahoma City, OK 73123.
August 20, 1954
-
January 16, 2019
08/20/1954
01/16/2019
Recommend Erica's obituary to your friends.
Plant a tree in memory of Erica
An environmentally friendly option
L
Lechner Funeral Home
December 22, 2020
S
Sue Montague
January 23, 2019
A better person never existed.
J
Jacquie Ogle
January 21, 2019
Erica will be so missed. Her gentle presence and strong love for Jesus will hold an everlasting mark on my soul.
E
Eric Zatman
January 21, 2019
My condolences to the family. I remember Erica for her friendly and warm personality. She left us too soon.
A
Andrew, Sharise, and Parker Lee
January 19, 2019
My heartfelt condolences to all of the Jorgensens and Briants on your loss.
R
Ruth Ann Ward
January 19, 2019
So sorry to lose a cousin. Thoughts , prayers are with you during this difficult time. Sending love to all the family.
B
Briant and Nancy Lee
January 18, 2019
D
Dot & Bob McBride
January 18, 2019
Inga - Our thoughts and prayers are with you and your family.