Sign In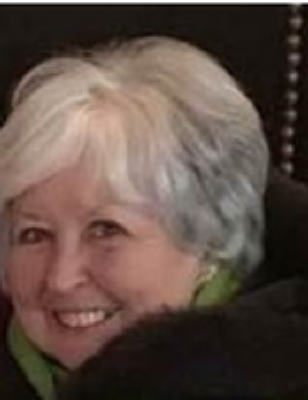 Karen Elaine Sword Duncan
<p>Karen Elaine Sword Duncan</p> <p>Lexington-Karen joined our Father &ldquo;Lord and Savior&rdquo; in Heaven November 25, 2020.&nbsp; Karen was at home in Lexington with her family and at peace after a long illness with Dementia.&nbsp; She grew up in Coal Fork West Virginia where she was a proud majorette at Dupont High School, Class of 1964.&nbsp; She retired from LRMC, Leesburg Regional Medical Center (FL).&nbsp;</p> <p>She was predeceased by her father, Jack Elmer Sword, mother Edna Louise Sword, brothers, Dewayne and Timothy Sword, husband James Robert Duncan, and stepdaughter Robin Rogers.&nbsp;</p> <p>Surviving are her son John Scott Howerton (Edwina), daughter Melissa Rae McDonald, step-sons, Danny Duncan (Tammy), Chris Duncan (Lisa), and son-in-law, Brian Rogers. grandchildren - Lakin Gantt (Jimmie), Zachariah Howerton (Amber), Mathew McDonald (Brianne), Shannan Griffin (Joseph), Jacob McDonald (Ali), Emily McDonald (Jacob), step Grandchildren Dalton and Jaden Rogers, Danielle Giegelleman (Camren), Samantha, Kristina, Cheyenne Duncan, great Grandchildren - Brailyn, Avalie, Shelbie, Uriah, Liam, Lyla Kae and Briar Evelyn and new great granddaughter due in February 2021, step-great grandchildren Blake, Emilie, Michelle, Bethany and many loved nephews and nieces.</p> <p>Mom&rsquo;s (Maw Maw&rsquo;s) greatest joy and purpose was her family.&nbsp; Her &ldquo;Bigger Than Life Smile&rdquo; will always be our precious memory.&nbsp; Everyone often said they just loved her laugh and her smile was &ldquo;infectious.&rdquo;</p> <p>The family would like to thank everyone for the many blessings, prayers and support over the past years. &nbsp;Moms request was to be laid to rest with her mother and father at Tyler&rsquo;s Mountain Memory Gardens in West Virginia.&nbsp; Graveside services will be held at a later date. Barr-Price Funeral Home and Crematorium, Historic Batesburg-Leesville Chapel is in charge of arrangements.</p> <p>Online register at Barr-Price.com</p> <p>Karen Elaine Sword Duncan</p> <p>Lexington-Karen joined our Father &ldquo;Lord and Savior&rdquo; in Heaven November 25, 2020.&nbsp; Karen was at home in Lexington with her family and at peace after a long illness with Dementia.&nbsp; She grew up in Coal Fork West Virginia where she was a proud majorette at Dupont High School, Class of 1964.&nbsp; She retired from LRMC, Leesburg Regional Medical Center (FL).&nbsp;</p> <p>She was predeceased by her father, Jack Elmer Sword, mother Edna Louise Sword, brothers, Dewayne and Timothy Sword, husband James Robert Duncan, and stepdaughter Robin Rogers.&nbsp;</p> <p>Surviving are her son John Scott Howerton (Edwina), daughter Melissa Rae McDonald, step-sons, Danny Duncan (Tammy), Chris Duncan (Lisa), and son-in-law, Brian Rogers. grandchildren - Lakin Gantt (Jimmie), Zachariah Howerton (Amber), Mathew McDonald (Brianne), Shannan Griffin (Joseph), Jacob McDonald (Ali), Emily McDonald (Jacob), step Grandchildren Dalton and Jaden Rogers, Danielle Giegelleman (Camren), Samantha, Kristina, Cheyenne Duncan, great Grandchildren - Brailyn, Avalie, Shelbie, Uriah, Liam, Lyla Kae and Briar Evelyn and new great granddaughter due in February 2021, step-great grandchildren Blake, Emilie, Michelle, Bethany and many loved nephews and nieces.</p> <p>Mom&rsquo;s (Maw Maw&rsquo;s) greatest joy and purpose was her family.&nbsp; Her &ldquo;Bigger Than Life Smile&rdquo; will always be our precious memory.&nbsp; Everyone often said they just loved her laugh and her smile was &ldquo;infectious.&rdquo;</p> <p>The family would like to thank everyone for the many blessings, prayers and support over the past years. &nbsp;Moms request was to be laid to rest with her mother and father at Tyler&rsquo;s Mountain Memory Gardens in West Virginia.&nbsp; Graveside services will be held at a later date. Barr-Price Funeral Home and Crematorium, Historic Batesburg-Leesville Chapel is in charge of arrangements.</p> <p>&nbsp;</p>
November 25, 2020
11/25/2020
Recommend Karen's obituary to your friends.
Obituary
Karen Elaine Sword Duncan
Lexington-Karen joined our Father "Lord and Savior" in Heaven November 25, 2020. Karen was at home in Lexington with her family and at peace after a long illness with Dementia. She grew up in Coal Fork West Virginia where she was a proud majorette at Dupont High School, Class of 1964. She retired from LRMC, Leesburg Regional Medical Center (FL).
She was predeceased by her father, Jack Elmer Sword, mother Edna L...
Events
There are no events scheduled. You can still show your support by sending flowers directly to the family, or plant a tree in memory of Karen Elaine Sword Duncan.
Visit the Tribute Store