Sign In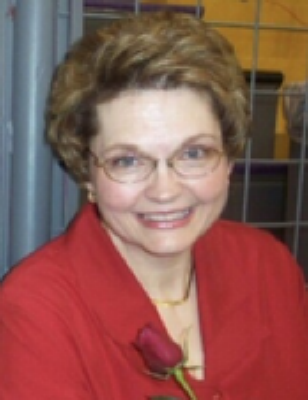 Barbara Hale Ashby
<p>Life History&nbsp;of&nbsp;Barbara Hale Ashby</p> <p>By Jayne Peace Pyle</p> <p>Barbara Jean Hale Ashby,&nbsp;69,&nbsp;of pioneering Gila County families,&nbsp;died in Payson on&nbsp;August 24, 2020. She was surrounded by her six children and her husband, Jeff Ashby.&nbsp;Barbara was born October 4, 1950 and her early years were spent on the Hale Ranch in Gisela with her parents Ralph and Letha (McDaniel) Hale and her grandparents Duke and Birdie (Neal) Hale. &nbsp;She had two older sisters, Collette Ann Sexton (1946-1988) and Ladonna Echols. Her younger brother Ralph Duke Hale was born in 1957. Barbara had a wonderful childhood, growing up on a ranch with lots of family, including cousins, Jayne and Jeanne Peace and Bobbie Hale who were often there.&nbsp;The kids rode horses much of the time and went swimming in the irrigation ditch or Tonto Creek&nbsp;during the warm moths. In the winter, they hiked all over the hills around Gisela, exploring everything.&nbsp;</p> <p>Barbara loved riding cattle roundups and really enjoyed the time she spent with her dad. She was a hand at helping him bring in sick or injured cattle and they walked for miles to trap lion and bear that were livestock predators. She hunted deer with her dad and then would come the task of making jerky. &nbsp;When she was 10, she finally got the colt she had waited for. She spent and effort breaking that colt, Calamity Jane, and rode her for years. &nbsp;Yearly, when it was time to bale the hay her dad had raised, the whole family joined in to help. &nbsp;Barbara&rsquo;s job was to ride the hay rake and trip the lever with her foot to dump the hay. Collette or LaDonna took turns driving the tractor that pulled the hay rake. Her mother, Letha, would feed the wires through the compressed hay to make bales, and her dad, Ralph, would run the baler and feed the hay into the hopper with a pitchfork. &nbsp;</p> <p>As Barbara grew older, she got to drive the tractor and then to her pleasure, her dad let her drive an old red World War II Army jeep. Her cousin, Jayne Peace, drove her dad&rsquo;s old blue jeep and the two girls had a lot of fun driving all over Gisela, whether there were roads or not. &nbsp;Barbara had the opportunity to grow up in America&rsquo;s golden age, when kids could ride,&nbsp;run&nbsp;and drive all over exploring and parents didn&rsquo;t have to worry.&nbsp;</p> <p>Barbara often recalled the August&nbsp;Doins&nbsp;&ndash; the yearly rodeos in Payson. Her mom made all the&nbsp;girls&nbsp;western blouses and riders and bought them new moccasins at the Stockman Shop in Payson. The men got new western shirts, boots, and hats. This was tradition in the Rim Country. The family attended three days of rodeos &ndash; and three nights of dances at the Old Elks or the&nbsp;OxBow&nbsp;or just out in the street if it was too crowded. Families attended these dances. Everyone looked after each other&rsquo;s kids and all kids were safe. &nbsp;</p> <p>Most of the Hales were musicians and Barbara&rsquo;s dad, Ralph was a good one. He could play several instruments and played at many, many country dances in&nbsp;Gisela ,&nbsp;Payson, Rye, and Young throughout the years. Barbara learned to play the fiddle when she was in school. It was comforting to hear guitar, fiddle, or accordion music almost every night in their home.&nbsp;If they weren&rsquo;t playing music, they were playing cards. Family time was special and with no electricity or telephones until 1970, the family had time to visit with each other.&nbsp;</p> <p>Barbara rode the school bus to Payson. She recalls Dick and&nbsp;Dadie&nbsp;Robbins, Ted&nbsp;Pettet&nbsp;and Charlie Flack as the bus drivers. It was just a little bus with four bench seats on each side. Her first-grade teacher was Miss Julia Randall, years earlier she had also taught Barbara&rsquo;s dad.&nbsp;</p> <p>Before Barbara was grown, her great-grandmother, Lennie Greer Menges, moved to the Hale ranch. Barbara&rsquo;s Uncle Ronnie McDaniel also lived there for a while, then visited often. &nbsp;Barbara loved the time she had with her Grandma Lennie who told her a lot of history of the area and gave her the family genealogy. Ronnie often hunted with Ralph and Barbara.</p> <p>At Payson High School, Barbara was a Pom&nbsp;Pon&nbsp;Girl and there she met Jeff Ashby during her sophomore year. They became steadies and served as Payson Homecoming King and Queen in 1967. The following year, the couple married and moved to Phoenix to start their new life. They both worked hard, as they had plans to be successful. Barbara worked at Phoenix Baptist Hospital and for two different doctors, while Jeff&nbsp;completed an apprenticeship in the Plumber&rsquo;s Union. He worked for years at Palo Verde Nuclear Plant.&nbsp;In 1981, they moved back to the Payson area to be near family and get out of the city. &nbsp;Jeff started Payson Plumbing 1986 and later Arizona Commercial Plumbing and Southwest Fire Protection.</p> <p>During their 14 years in Phoenix, five children were born to them: Luke, Jodi (Anderson), twins Jaime (Maw) and Julie Ashby, and Jessica (Grimmer). The last child, Tommy, was born&nbsp;to Barbara and Jeff while they were living in Star Valley.&nbsp;</p> <p>In 1979, Barbara&rsquo;s dad, Ralph, whom she adored, died of cancer. This was&nbsp;very hard&nbsp;for her.&nbsp;In 1988, her sister, Collette, died of cancer. Barbara took care of Collette for two years before she passed and did all she could to help Collette&rsquo;s family.&nbsp;In 1993, Barbara&rsquo;s mother, Letha, died of Cancer. Again, Barbara became her mom&rsquo;s caretaker and even lived with Letha in Gisela toward the end, taking care of her every need. &nbsp;</p> <p>After her mom passed. Barbara and Jeff and kids moved back to Gisela and bought the house where Barbara had grown up. She was so relieved to finally be back home where she could have chickens, peacocks, a big garden and fruit orchard.&nbsp;</p> <p>Before Barbara married Jeff, she joined The Church of Jesus Christ of Latter-day Saints and attended church when she could at Andy Worden&rsquo;s house on Aero. She was the first member of her family to join. She was followed soon by her sister, LaDonna. Then cousin Jayne Peace. Then her husband, Jeff. Barbara and Jeff were sealed for eternity in the Salt Lake City Temple in 1974.&nbsp;They have now been married for 52 years.&nbsp;</p> <p>Barbara said that joining the Church&nbsp;opened up&nbsp;a whole new world of understanding to her. She served in many capacities, including Payson Second Ward Relief Society President under Bishop Jimmy Connolly.&nbsp;She enjoyed this work and she loved to sing in the choir.&nbsp;Along with a big family, she spent many hours giving service to those in need. &nbsp;She has a strong testimony of the truthfulness of the Gospel of Jesus Christ.&nbsp;All six of her children have been sealed in the temple. Son, Tommy Ashby, served a mission and grandson, Garrett Anderson, is currently serving a mission. &nbsp;Barbara and Jeff are members of the Ponderosa Ward in Payson.&nbsp;</p> <p>Along with her church callings and family, Barbara served as President and Vice President of the Daughters of the Gila County Pioneers. She was conservative in her political views and read the newspaper everyday to keep up with the happenings in America.&nbsp;&nbsp;</p> <p>So, we say goodbye&nbsp;for now&nbsp;to a&nbsp;devoted,&nbsp;faithful wife. Jeff was her one and only true love for 52 years. &nbsp;We say goodbye to aloving,&nbsp;selfless mother, grandmother and great-grandmother, wonderful sister,&nbsp;cousin, and friend.&nbsp;Barbara&nbsp;worked hard, but she could always laugh. If she had problems, she worked them out.&nbsp;She was a good cook and sewed for her children.&nbsp;She was a tenacious woman in many ways and taught her children to be strong and&nbsp;independent.</p> <p>Of all the wonderful things Barbara did in her life,&nbsp;one&nbsp;thing&nbsp;that&nbsp;stands&nbsp;out&nbsp;was&nbsp;her&nbsp;unselfish willingness to bear and raise six children, all of whom have turned out to be good, productive, patriotic&nbsp;citizens of this great country.&nbsp;She showed them she loved them and counseled with them often.&nbsp;Each child was special to her.&nbsp;</p> <p>It seems her calling was to be a &ldquo;Mother in Israel.&rdquo; She handled it well.&nbsp;Her children call her &ldquo;blessed.&rdquo;&nbsp;Proverbs 31:28&nbsp;says&ldquo;Her children arise up, and call her blessed; her husband&nbsp;also, and he&nbsp;praiseth&nbsp;her.&rdquo;&nbsp;This is true of Barbara.&nbsp;She&nbsp;had a&nbsp;wonderful,&nbsp;full life. She did all she could do in 69 years. She&nbsp;earned her wings! &nbsp;May she fly high!</p> <p>Barbara is survived by her husband, Jeff Ashby, of Payson, her six children, Luke Ashby(Jennifer) of Payson, Jodi (Travis) Anderson of Gilbert, Jaime (Andy) Maw and Julie Ashby, both of Logan, Utah, Jessica Grimmer of Queen Creek, and Tommy Amelia Ashby of Lindon, Utah. She also has 14 grandchildren, Jordan (Anthony), Chanler, &nbsp;Emmee (Logan), Raegen, Boen, Garrett, Avie, Ty, Maddie, Kesleigh, Taryn, Olivia, Britten, Addison and 3 great-grandchildren: Kaylee, Kenzie, Kai, and 1 coming soon, Slate.</p> <p>Funeral Services will be Messenger Mortuary in Payson with a public viewing at 9:00 and the funeral at 10:00 Saturday August 29, 2020. &nbsp;Graveside service in Gisela follow.</p>
October 4, 1950
-
August 24, 2020
10/04/1950
08/24/2020
Recommend Barbara's obituary to your friends.
Obituary
Life History of Barbara Hale Ashby
By Jayne Peace Pyle
Barbara Jean Hale Ashby, 69, of pioneering Gila County families, died in Payson on August 24, 2020. She was surrounded by her six children and her husband, Jeff Ashby. Barbara was born October 4, 1950 and her early years were spent on the Hale Ranch in Gisela with her parents Ralph and Letha (McDaniel) Hale and her grandparents Duke and Birdie (Neal) Hale. She had two older sis...
Events
There are no events scheduled. You can still show your support by sending flowers directly to the family, or plant a tree in memory of Barbara Hale Ashby.
Visit the Tribute Store