Sign In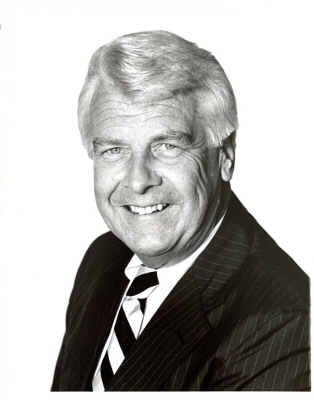 Eugene E. Hayes
Eugene E. Hayes; January 29, 1933 – June 29, 2020. Born and raised in Stamford, CT, on January 29, 1933, Eugene "Beaver" Hayes, passed away peacefully at his home surrounded by family. He is survived by his wife of nearly 62 years, Elizabeth "Elsie" Hayes and their four children: Elizabeth "Liz" Hayes and her husband Van Collins, of Norwalk, CT; Ellen Fahey and her husband Kevin Fahey, of Falmouth, MA, and their children Sean Fahey of New York, NY, and Tess Fahey of Boston, MA; Paul Hayes and his wife Leah McLaughlin, of New York, NY; and Dan Hayes of Stamford, CT. He was predeceased by four siblings: Paul Hayes, Bill Hayes, Teresa Hayes Meehan and James "Jimmy" Hayes. A U.S. Navy veteran, Gene maintained strong friendships for decades. After 38 years as an executive at Pitney Bowes, he retired and continued to work with Robustelli Corporate Services for another 10 years. A lifelong golfer, he had the distinction of being the first person to score a hole-in-one, at the Sterling Farms Golf Course. For 30 years, he and Elsie owned a summer home on Cape Cod in Falmouth, MA, creating enduring memories for their families and neighbors. He was known for his expertise with a clam rake and his singing voice, which he often used to entertain his family with an acapella version of "Paddy McGinty's Goat." In his later years, he could often be seen in the stands at Darien High School cheering his grandson Sean's football games, or at New Canaan Mounted Troop to watch his granddaughter, Tess, ride horses. Gene would like to be remembered as a man who cherished his family, loved his friends, and never took a moment of life for granted. A private mass will be held on Thursday, July 2 at the Basilica of St. John's the Evangelist at 279 Atlantic Street in Stamford, CT. In lieu of flowers, please consider making a donation in Gene's name to the charity of your choice. Arrangements are under the direction of Thomas M. Gallagher Funeral Home, (203)-359-9999. To send online condolences to the Hayes family, please visit www.gallagherfuneralhome.com
January 29, 1933
-
June 29, 2020
01/29/1933
06/29/2020
Recommend Eugene's obituary to your friends.
You both have been on my mind lately: So many fond memories of long ago. My Parents John and Anne Parkhurst cherished your friendship and I could not have gotten through the last weeks of my Father's illness without you. You always were kind, reassuring, and fun to be ...
Continue Reading
Beaver Hayes was a true gentleman...we were friends for almost 75 years...from middle school on. ...we played a lot of baseball in the late 1940's...sometimes as team mates and other times as opposition...just had lots of fun with guys like "Punk" Cameron, 'Curly" Crowle...
Continue Reading
M
Martha LiVolsi Sollicito
July 2, 2020
Condolences to Elsie, Liz, Ellen, Paul, Danny and the rest of your families. I have so many fond memories of Beaver from when he was one of my big cousins who enjoyed my father's Italian cooking to later in life when we would visit each other with our families. Always ...
Continue Reading
I have many pleasant memories of family gatherings with Beaver and the Irish side of my family. When the Hayeses came for dinner, it was not corned beef and cabbage, but my father's multi-coursed Italian macaroni and meatball dinners that they loved so much. Uncle Paul a...
Continue Reading
M
Martha Dombroski
June 30, 2020
Dearest Elsie,

I am so sorry for your loss. Please accept my sincerest condolences.

Martha Dombroski
G
Gerald A. Connell
June 30, 2020
I knew Beaver before he was Beaver. We grew in the Cold Spring Road/Windsor Road neighborhood, just below the Bridge.On one side of Cold Spring was a vacant lot which was regularly set on fire by one of us. And in that lot we played baseball, and cowboys and Indians. Red...
Continue Reading
A
Art Murphy, Jr
June 30, 2020
Mr Hayes was a really great guy who will be sorely missed. My deepest condolences..... Art Murphy, Jr.