Sign In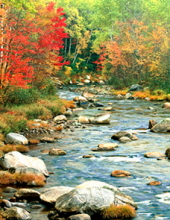 Donald Paul Ferguson
Born in Clinton, Ontario; passed away in Penticton at the age of 52. Paul is survived by his parents, Donald and Grace Ferguson; sisters, Debra Andrei (Doyle) and Kelly Wells; brother, Dirk Ferguson, nieces, nephews and numerous extended family. He worked for many years at the Summerland Research and Development Station. A private family graveside service will take place.
July 5, 1963
-
April 8, 2016
07/05/1963
04/08/2016
Recommend Donald's obituary to your friends.
Sheila Arrand
October 19, 2016
Paul, your passing has left a big hole in my heart. Love and peace to you, dear brother-in-law.
Purple Glass Glow was posted for Donald Paul Ferguson.
V
Valerie Wood
April 13, 2016
I am sorry to hear of (Donald) Paul's passing. I worked with him in Administration at the Research Station. He always had such a soft, quiet demeanor with a great sense of humor. I will remember him fondly.

Valerie Wood