Sign In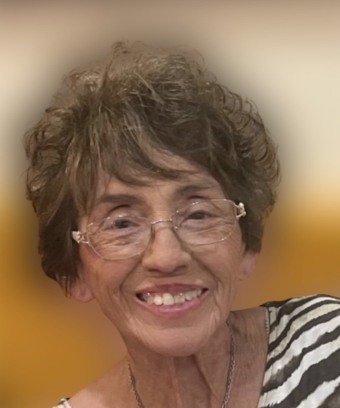 Alice R. Vargas
<p><p>Funeral mass for Alice R. Vargas, 83, of Lamesa will be held Saturday, November 25, 2023, at 11:00 a.m. at St. Margaret Mary's Catholic Church with Father Martin Pina officiating. Burial will follow in Dawson County Cemetery. Arrangements are under the care of Branon Funeral Home. Rosary will be recited at 7:00 p.m. Wednesday, November 22, 2023, and at 7:00 p.m. Friday, November 24, 2023, at Branon Funeral Home Chapel.</p><p><br></p><p>Alice passed away on November 20, 2023, in Odessa, Texas surrounded by her family. She was born September 6, 1940 in Karnes City, Texas to Reyes Rodriquez and Paulinar ( Cavasos) Rodriquez. She married Raymond Vargas, Sr. on September 10th, 1956, in Lovington, New Mexico. They were married 60 years. In 1989 while they visited Jerusalem, they renewed their vows. Raymond and Alice enjoyed traveling, visiting the Jordan River and many European countries.</p><p><br></p><p>Alice loved to spend time at her home, 'The Flying V Ranch' where she loved working in the garden and loved flowers. She enjoyed hosting field trips for the local public-school children and shared her garden with Dawson County Senior Citizens and the public. Alice worked in the cafeteria for Lamesa Independent School District for 23 years. She was a Guadalupana for many years, and a lifetime member of St. Margaret Mary's Church of Lamesa. She also loved spending time with all her family.</p><p><br></p><p>Alice is survived by her loving children; Teresa Rodriguez of Lamesa, Freddie Vargas, Sr. and wife, Maria Alicia of Lamesa, Lisa Gonzales and husband, Albert of Lamesa, Irma Ramirez, and husband, Robert of Lamesa, Anthony Vargas and wife, Brenda Gomez of Grand Prairie; siblings, Janie Guzman, Oralia Rodriquez, Josie Garcia, and George Rodriquez; 9 grandchildren; 20 great-grandchildren, and 2 great great grandchildren.</p><p><br></p><p>Alice is preceded in death by her parents; her husband, Raymond Vargas, Sr.; son, Raymond Vargas Jr.; son in law, Ronnie Rodriguez; siblings, Manuela Rios, Natalia Perez, Modesto Rodriguez, Sr. and Aurelio Rodriquez. Family suggests memorials to a charity of your choice.</p><p><br></p><p>Memorials may be made to online condolences at https://www.branonfuneralhome.com/. Funeral arrangements were trusted to Branon Funeral Home, 403 N. Austin Ave Lamesa, TX 79331, (806) 872-8335.</p></p>
September 6, 1940
-
November 20, 2023
09/06/1940
11/20/2023
Pending Posts
Some posts require funeral home approval before being posted. If you don't see your post right away, please check back soon.
Plant a tree in memory of Alice
An environmentally friendly option
2 trees planted in memory of Alice R. Vargas.
N
Norma Gonzalez (Caleb, Ruben, & Derly)
November 24
Freddy and Theresa, Our deepest condolences to you and your family. May you be comforted by the God of all comfort.
M
Mike Medrano & Family
November 23
Our warmest condolences to your family.
J
Jorge and Yolanda, Hilari , Josh and Rachel
November 22
We love you Grandma! Thank you for your hard work and dedication to create a beautiful family and beautiful memories. You were our inspiration!
Love you Irma! Michal Douglas, Tracie Vinson, and our kids
E
Elsa R Sanchez
November 21
My beautiful Tia, I am already missing you and will miss you always. I love you very much and am so glad that we got to spend a lot of time together every time I went to Lamesa. I hate that we will not be able to get together this time around but I know you are in a bet...
Continue Reading
Our prayers are with your family for peace and strength today and the days to come. With Love, Amanda, Steven, Nicholas & Jacob Zapata
Butterfly Garden was purchased for the family of Alice R. Vargas. Send flowers
A tree was also planted in memory of Alice R. Vargas.
C
Claudia Morales
November 20