Sign In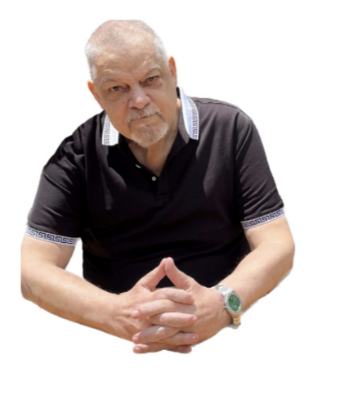 Melvin A. Marrero
<p>Affectionately known as "Moe," Melvin was born in New York City. He was proud of his Puerto Rican heritage and would often say, "I'm from El Barrio!" – 105th Street – Spanish Harlem. Moe leaves us at the start of Hispanic Heritage Month (September 15 through October 15), a time when we acknowledge and honor the rich history, culture, and diversity of the Hispanic community. In celebrating Hispanic Americans, we celebrate Moe for significantly contributing to our City, our community, and the next generation of leaders. Moe embodies the very best of our values with a colossal commitment to family, community, advocacy, and honor. </p><p><br></p><p>Moe is one of five children born to Celia and Joseph Marrero. He is survived by his life partner of 53 years, Sandra Marrero, his children Letisha and Ray, his sister Nilsa, his brother Rudy, two cousins who he considered sisters, Celia and Elba and his son-in-law Steven and daughter-in-law Lucy. Moe seized every opportunity to speak about his loving grandchildren, Jason, Giselle, and Nicholas, of whom he was immensely proud. </p><p><br></p><p>As heavenly gates open for Moe, Moe is reunited with his siblings Joseph and Brenda, as well as many other family and friends who left us too soon, as Moe endured the loss of many loved ones over the years of his life. Today, we may feel tremendous sadness with his physical departure; however, Moe would prefer if you instead listened to some Motown classics or Salsa music, possibly The Temptations or Tito Nieves, tune into a Boston Celtics basketball game; watch some kids or adults play stickball; lay your blanket on the beaches of Puerto Rico; try your luck at a casino; or throw back a few adult beverages with your loved ones and laugh the night away.</p><p><br></p><p>Having graduated from the Streets of El Barrio University, Moe set the groundwork for an exemplary career as a New York State Correctional Officer, having worked at both Green Haven, a "maximum-security" prison and Lincoln Correctional Facility, a "minimum-security" men's prison located on West 110th St. Moe held a deeply seeded commitment to ensuring that others have a voice and equal representation in hiring and promotional practices, which he brought to life as a founding member of the National Latino Officers Association "NLOA." His passion and colorful personality were on full display over the years as an Executive Board Member of NLOA. Moe spoke truth to power and was uncompromising in the pursuit of his objectives of ensuring equity, fairness, and justice. At times, we all experience a person in the room who is not afraid to ask the tough questions or say what everyone else is thinking but hesitates to say. Moe was that person and more. On May 20, 2022, the National Latino Officer Association and the International Police and Veterans Foundation awarded Moe a Lifetime Achievement Award for his ongoing support and dedication. In 2006, Moe retired from his correctional post after 28 years. Though he lived many years in Yonkers, New York and built a strong community there, his heart and soul were grounded on the streets of El Barrio. Saying that he loved his family is an understatement. During his hard-fought health battle, Moe was always surrounded by those who loved him, and this included a broad community of family and friends. Among those friends, are many men and women in law enforcement and beyond who viewed Moe as a mentor, guide, and example of the best of their profession. You know who you are, and you know that you are left with the incredible power that he gave you to pay it forward. Thank you for comforting this amazing human being during his time of need.</p><p><br></p><p>Moe's Memorial Service will be held at Sinatra's Memorial Home, 499 Yonkers Ave, Yonkers, New York on September 20th and 21st, 3–7:00 p.m. On Friday, September 22nd, there will be a Memorial Mass at Annunciation Church, 475 Westchester Avenue, Yonkers, New York at 11:15 a.m., to be followed by his burial at Mount Hope Cemetery, 50 Jackson Avenue, Hastings on Hudson, New York.</p>
May 4, 1950
-
September 18, 2023
05/04/1950
09/18/2023
Plant a tree in memory of Melvin
An environmentally friendly option
6 trees planted in memory of Melvin A. Marrero.
S
Susan Estevez and Felix Garcia
September 19
RIP Moe. Thanks for all the wonderful memories! Love Chu, Felix and the entire Garcia Family.
F
Funeral Home Owner
September 19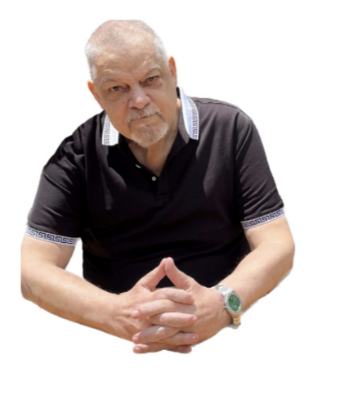 C
Charles Alvarez
September 20
I am very sorry to read about Señor Mel's passing. He was a genuinely honest, hardworking man that put his wife and children ahead of all in love and happiness.

As father to Ray and Tisha, he made sure that both grew up to be the loving and ambitiously caring individ...
Continue Reading
We are thinking of you. Love the Pacheco Nieves family.
E
Eddie Melendez
September 19
A Nation reveals itself not only by the men it produces, but also the men it honors, the men it remembers.
F
Funeral Home Owner
September 19