Sign In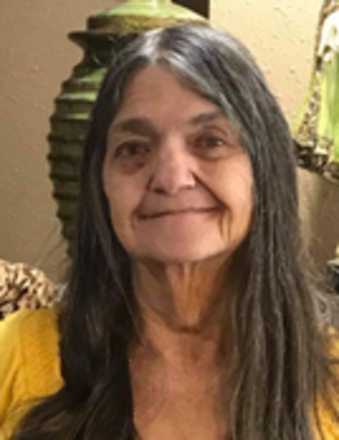 Geraldine B. Cantrall
<p>Our beloved mother, Geraldine Cantrall, passed away on September 17, 2023, at the age of 74, after a 5-year battle with cancer. Geraldine was born December 3,1948, to Samuel and Laura (Vint) Cooper in Rhinelander, WI. Geraldine was always surrounded by family as she had six brothers: Wally, Victor, Paul, Keith, Clarence, and a twin brother, Gerald. She also had five sisters: Marion, Henrietta, Helen, Francis, and Luella. She also had many sisters and brothers-in-law, nieces and nephews. </p><p>Geraldine worked at McCain foods for 23 years, where she retired from. She was known for her giving nature whether it was cooking for others or giving a lending ear to someone. Geraldine's faith in the Lord was never far from her heart or mind. She was very active in her church, First Assembly of God of Waupaca, and she enjoyed many crafts and gardening. </p><p>Geraldine has been the Matriarch of the family.&nbsp; She has always planned yearly family reunions to ensure the family always remained close. She also had many traditions that were highlights to the family. One of these were Christmas ornaments that were hand-picked by her for her 14 grandchildren and 21 great-grandchildren. </p><p>Geraldine was preceded in death by her parents, her son, Daniel Cantrall, granddaughter, Brittany Bottine, sisters, Marion and Luella, and brothers, Victor, Paul, and Wally. She is survived by her sons, Donnie (Sandy), Sam (Rhonda), and Mike (Tammy), 14 grandchildren: Ashley, Terry, Jessica, Amanda, Amber, Josh, Nathan, Megan, Ali, Joseph, Brandon, Michael, Tyler, and Crystal and 21 great-grandchildren, as well as many nieces, nephews, and her loving dog, Bear. The family would like to thank Ashley Searvogel for taking care of her Grandma Geraldine in time of need. </p><p>The visitation is on Saturday, September 30, 2023 from 12 p.m. to 1:00 p.m. and service will be held at 1:00 p.m. with Pastor Cliff. Lunch to follow at First Assembly of God Church, 1420 Berlin Street, Waupaca, Wisconsin 54981. </p>
December 3, 1948
-
September 17, 2023
12/03/1948
09/17/2023
Plant a tree in memory of Geraldine
An environmentally friendly option
C
Carla Langyel Mathews
October 4
As a kid growing up in the big city of Milwaukee, it was really special to come to Rhinelander to visit with Grandma and Grandpa Cooper and my aunts and uncles. What I remember the most is how tuff and athletic Aunt Gerry was. She could run the property like a deer and...
Continue Reading
D
Donald Cantrall III
October 4
Always a loving and caring mother who put her children first. Will cherish your love forever, your son………
C
Carla Langyel Mathews
October 4
Today and always may loving memories bring you peace, comfort and strength.
"Those we love can never be more than a though away.
For as long as there is memory the will live forever. "
A
Alexandria Cantrall
October 1
So many memories, from birthday parties to backyard camping, smores at midnight and biscuits and gravy in the morning.
I'm going to miss you grandma.
The Last Ride
Bringing her home.
Missing you, Love you Ma
In Our Hearts
We thought of you today.
But that is nothing new.
We thought about you yesterday.
And days before that too.
We think of you in silence.
We often speak your name.
Now all we have are memories.
And your picture in a frame.
Your memory is our keepsake...
Continue Reading