Sign In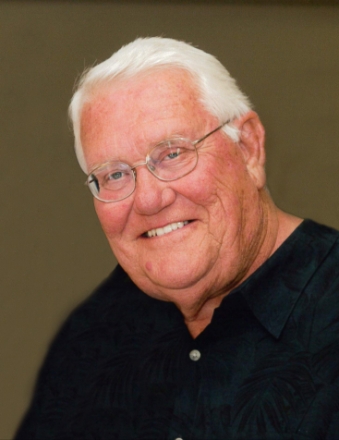 Elde M. Kretlow
<p>Elde McCoy Kretlow, 79, of Owatonna, died Wednesday, May 31, 2023 at Fairview Care Center in Dodge Center.</p><p><br></p><p>Elde was born on 0ctober 17, 1943 in Albert Lea, MN to Earl and Ella (Gillespie) Kretlow. He graduated from Owatonna High School in 1962. He attended Warner Pacific College in Portland, Oregon from 1962-1964. He was in the Auto Parts business for 28 years (1964-1992) during which time he owned Elde's Auto Parts and had stores in Owatonna, St. Peter and Faribault, MN. In 1992, he started his career in the commercial air handling industry as a sales engineer for King Company and Evapco Inc. through his retirement in June of 2013.</p><p><br></p><p>On June 21, 1964, he was united in marriage to the love of his life and high school sweetheart, Judy Reese. Together they had three children: Angie, Matthew and Robin who were his pride and joy.</p><p><br></p><p>Elde kept his family close through his constant and avid involvement in their life: he never missed a game, a match, or performance no matter the circumstance or physical toll. Looking into the crowd Elde was always seen, and if he was not seen he was heard, with his booming voice cheering on the people he loved.</p><p><br></p><p>Elde was blessed with many gifts but none as impactful as his mechanical mind and his willingness to help others. Elde constantly devoted his time, wisdom, and humor to anyone who needed help. He gave countless hours back into the community he loved by serving on various boards and committees. When all else seemed lost you could count on Elde to appear and seemingly magically fix the problem, no matter the time or place.</p><p><br></p><p>He was preceded in death by his parents, Earl and Ella; brothers, Marvin Orlo Kretlow, Claude Earl Kretlow and brother in law, Alan Tinnerstet.</p><p><br></p><p>He is survived by his wife of 58 years, Judy; children, Angie (Paul) Paige of Big Lake, Matthew (Arla) Kretlow of Owatonna and Robin (Eric) Stanton of Owatonna; grandchildren, Logan (Vanessa) Paige, Landen (Megan) Paige, Stephanie Kretlow, Sydney Kretlow and Drew Kretlow and Macy Stanton; great-grandchildren, Charlotte Paige and Luella Paige; sister, Gwen Tinnerstet and sisters in law, Carol Kretlow and Betty Kretlow.</p><p><br></p><p>Visitation will be at Michaelson Funeral Home in Owatonna on Tuesday, June 6th from 3:00 - 7:00 PM and at Trinity Lutheran Church on Wednesday from 9:30 - 10:30 AM. Funeral services will be held Wednesday, June 7, 2023 at 10:30 AM at Trinity Lutheran Church with Pastor Amanda Floy officiating. Livestream Elde's service at: https://wearelivetoday.com/elde-kretlow . Interment will be in Owatonna Memorial Gardens in Clinton Falls Township.</p><p><br></p><p>Memorials are preferred to Trinity Lutheran Church or donor's choice.</p><p><br></p>
October 17, 1943
-
May 31, 2023
10/17/1943
05/31/2023
We were firecrackers- Elde and I went on a trip to the store in our brother's (Claude) car. We thought it would be a good idea to light firecrackers and throw them out the window. One did not make it out. Needless to say Claude was not happy and we didn't get to borrow ...
Continue Reading
I have great memories of family vacations to Minnesota. The big high-lite was the adventure to the lake. Uncle Coy and Aunt Judy would put on a nice BBQ and show us a great time. One of the activities was water skiing. I had a horrible time getting up on those skies. F...
Continue Reading
The Man the legend, my uncle Elde, who I referred to him as uncle Coy.. this man taught me so many things the others would've been afraid to. I can remember when I was five or six he taught me how to ride a riding lawnmower and mow grandma's yard. I remember not being fu...
Continue Reading
S
Sandy & Wayne Jensen
June 1
We have been blessed to live on Sherwood Pl in Owatonna MN. for many years. We enjoyed Elde and Judy for many many yrs.
He would always take his Jeep with Plow on it and plow out our driveway and he was the designated person to plow out our cul de sac after every snow...
Continue Reading
Dearest Judy and Family, I am so very sorry to hear of your loss. Elde was a once in a lifetime person. Please know that you are in my thoughts and prayers.
Love
Sally Lewis Wilson
Dear Judy, Angie, Matt and Robin & Families,
We are so very saddened to hear of Elde's passing. He was such a wonderful man, always a smile on his face. Please know that
you are all in our thoughts and prayers.
We feel so blessed to have known Elde and Arthur will nev...
Continue Reading