Sign In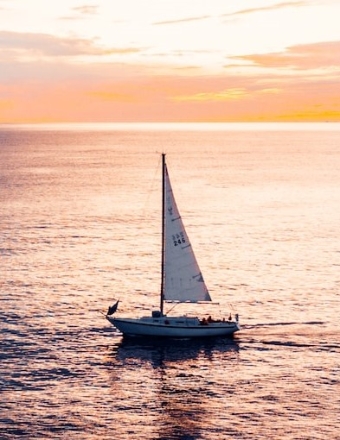 George P. "Skip" Williams
<p>George P. "Skip" Williams, age 79, of Naperville, IL, passed away on May 30, 2023.</p><p><br></p><p>Skip was witty, smart, intellectually curious, fun to be around, and multifaceted. In his youth he was a pole vaulter as well as an expert practitioner of judo. He became a certified scuba diver and a highly skilled sailboat captain, eventually learning to helm sailboats of many sizes.</p><p><br></p><p>He began his legal career in Washington, D.C. as an attorney in the U.S. Justice Department, Civil Division. He was assigned to assist in the White House during and after the Watergate period; a large framed photo of President Gerald Ford and Skip in the Oval Office features a message of appreciation signed by then-President Ford. When he was an Assistant U.S. Attorney for the Eastern District of Virginia, he met another Assistant U.S. Attorney, Elsie Munsell, who would eventually become his wife. When Elsie was appointed U.S. Attorney, Skip had to find other employment as it was not permitted to have his wife as his boss. He went to work in the Department of the Navy, Office of the General Counsel, where he became Special Counsel for Litigation and supervised dozens of attorneys. Taking up most of his time was a long-running case regarding a dispute between contractors and the Navy over the never delivered A-12 stealth aircraft, in which the Navy had invested $5 billion.</p><p><br></p><p>Skip was an avid runner who got up early and ran several miles before work each day. He loved music of different kinds, and lifelong learning, ordering many DVDs of college professors giving lectures on a variety of topics. Skip and Elsie traveled the world, via numerous land-based trips, river cruises, ocean cruises, and on chartered sailboats with Skip as captain; they often chose to sail around and drop anchor at different islands in the Caribbean.</p><p><br></p><p>Skip was preceded in death by his mother, Mary Hyde Williams, and his father, George P. Williams, Jr. He is survived by his wife, Elsie; his sister, Mimi and brothers John (Linda) and Tom (Sharon); as well as numerous nieces, nephews, and friends,&nbsp;</p><p><br></p><p>In lieu of services, please recall a fond memory of Skip - the funnier, the better.</p><p><br></p><p>No flowers please, but donations to the Michael J. Fox Foundation for Parkinson's Research would be greatly appreciated.</p><p><br></p><p>Friedrich-Jones Funeral Home &amp; Cremation Services, Naperville, was entrusted with arrangements.</p><p><br></p><p><br></p><p><br></p>
J
JoLynn Williams Anzelc
May 31
As a young student, my 4th grade class did a traveling bears project to learn about geography. My Uncle Skip and Aunt Elsie became very well acquainted with my traveling bear Sugar and sent several post cards to my class detailing their adventures around the world. My be...
Continue Reading
Although it's difficult today to see beyond the sorrow, May looking back in memory help comfort you tomorrow."
In the brief visits we had with Skip at Windsor Park, we could feel his kindness, intelligence and joy for life. And what a life he had!
Our thoughts are with you.
Barb Glenn and Susan Nivert
I have many fond memories of my cousin Skip. One I'll never forget when we were kids, I stayed at their apartment in Chicago where we visited the sites, one day we were stuck in traffic, and a lighted sign kept repeating the words: "Armour star canned ham, festive feas...
Continue Reading