Sign In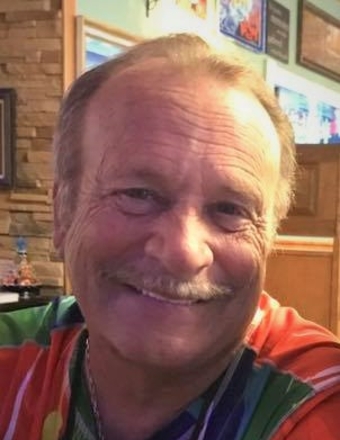 David A. Hurrelbrink
<p>David A. "Curley" Hurrelbrink, 71, of Cape Coral, FL, formerly of Springfield, IL, passed away on Saturday, May 20, 2023, at home, after a long battle with pancreatic cancer. He was born on February 2, 1952, in Springfield, the son of Alfred W "Curley" and Vianna "Nan" (O'Connor) Hurrelbrink II. He married the "love of his life" Michele DiGirolamo on June 6, 1992, and she survives.</p><p><br></p><p>Also surviving are one daughter Stephanie (John) Danna, granddaughter Julia Danna, mother Vianna Hurrelbrink, sister Diane Hurrelbrink, mother-in-law Mary DiGirolamo, all of Springfield; several sisters-in-law, nieces, nephews and cousins; and his beloved kitties Peepers &amp; Beanie.</p><p><br></p><p>Dave is preceded in death by his father, one brother Alfred "Bill" Hurrelbrink III, and one sister JoAnn Hurrelbrink.</p><p><br></p><p>Dave was a resident of Springfield most of his life and graduated from Griffin High School. He was a respected Police Officer with the Springfield Police Dept, retiring after 28 years. Then worked another 12 years as Court Security Officer for the US Marshal's Service, moving to Florida in 2014.</p><p><br></p><p>Dave enjoyed traveling to the Caribbean, sunny beaches and boating, the St. Louis Cardinals, and sharing time with family and friends telling stories over a few beers. But he mostly loved spending time with Michele.</p><p><br></p><p>Memorial Gathering: 4-7 pm, Thursday, June 15, 2023 at Staab Funeral Home - Springfield.</p><p><br></p><p>Memorial Service: 11 am, Friday, June 16, 2023 at Staab Funeral Home - Springfield.&nbsp; Inurnment will follow at Roselawn Memorial Park.</p><p><br></p><p>Memorial contributions may be made to a charity of your choice.</p><p><br></p>
February 2, 1952
-
May 20, 2023
02/02/1952
05/20/2023
Plant a tree in memory of David
An environmentally friendly option
4 trees planted in memory of David A. Hurrelbrink.
S
Staab Funeral Homes
June 15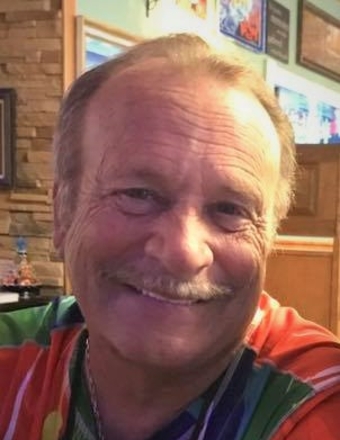 Dear Michelle and family, I am sorry to learn of your husband's passing, Michelle. May your fond memories sustain you through this difficult time. My thoughts and prayers are with you

Debbie Holt
96 Mesa Road
My deepest sympathies Where there is great grief there was great love. Thinking of you and your family during this time
Gone to soon, May you Rest in Peace! You were one of the kindest, one of the true good guys. The world is a little darker without that smile. My deepest sympathy to your wife, and entire family.
R
Rodger and Linda Foreman
June 12
Dave was one of the friendliest, most genuine people we've ever had the pleasure to know. He was a true friend, great neighbor, and the best bartender we ever had! He loved life and did his best to enjoy every minute of it. We treasure the memories of the many fun advent...
Continue Reading
Michele and family ,With our deepest sympathies
J
Jim and Patti Arnold
June 12
Patti and I met Dave and Michele when we first moved to Celebration Cape in Cape Coral, Florida. We had a lot in common and became close friends. Dave, while you left far too soon, your life was a blessing and your spirit and memory will live forever and remain in our he...
Continue Reading
Our thoughts and prayers are with you and your family. May you keep Dave's memories close to you.
Linda and Bob Reed
To the Family: Sorry to see the passing of Dave. Don and Dave were friends at the Police Department for many years. He always had good things to say about Dave and respected him and liked him as a fellow officer. I feel like I knew him well enough to write this memo...
Continue Reading
So sorry for your loss- Dave was always good to everyone- so so sorry Michele