Sign In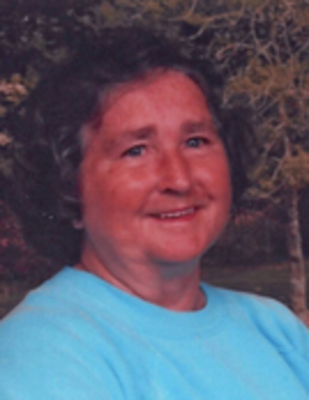 Ann Elizabeth Good
<p>Ann Elizabeth Good, 92, of Lawton, passed away Sunday, May 21, 2023. She was born November 12, 1930, in Paw Paw, the daughter of Donald C. Sirrine and Frances (Mearing) Sirrine. </p><p>Ann knew the value of hard work and caring for her family. Although she was not crazy about working the farm she and her husband purchased, the couple worked side by side to make a go of it and provide for their family. She did enjoy tending her garden and cooking for the family. Ann loved playing Bingo throughout the years and would travel around the local area to play along with her husband. Another pastime of Ann's was her love for reading romance novels. She was part of a local book club and enjoyed the camaraderie with her fellow club friends and exchanging books. In later years as the family grew, she always looked forward to taking time out to be with her grandchildren.&nbsp; </p><p>On June 25, 1948, Ann married Joe Good who preceded her in death October 17, 2021. </p><p>She is survived by her four sons, Michael (Linda) Good, Joseph Good, Jimmie (Mary) Good and Patrick (Loretta) Good; daughter, Debra (Bobby) Durden; 16 grandchildren, 32 great grandchildren, one great great grandchild and her sister, Pauline Gillette. Ann was preceded in death by six siblings.&nbsp; </p><p>Family and friends are invited to visit Tuesday, May 30, 2023, beginning at 11:00 a.m. - 1:00 p.m, at Adams Funeral Home, 502 West Michigan Ave., Paw Paw. Burial will follow at Chamberlin Cemetery, Lawton. Memorial contributions may be made to the Centrica Care Navigators.&nbsp; </p>
November 12, 1930
-
May 21, 2023
11/12/1930
05/21/2023
D
Darla (Sirrine) Avard
May 26
Joe, Jim, Mike, Pat, Deb and families I am so sorry to hear of your Mom's passing. I remember all the good times at your house during grape seasons and hunting seasons. I'm keeping you all in my prayers. Hugs and love.
T
The staff at Adams Funeral Home
May 26
We plant this tree as a living memorial to Ann. We are deeply sorry for your loss.