Sign In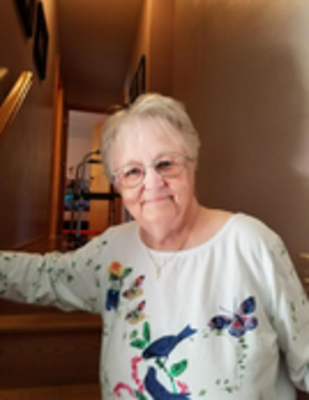 Mary E Grinvalsky
<p>&nbsp;Mary E Grinvalsky, 92, of&nbsp; Torrington, CT, passed away&nbsp; Sunday, May 21st, at Litchfield Woods. She was the wife of the late Edward Grinvalsky. </p><p>Mary was born in Torrington&nbsp; on August 29, 1930, daughter of the late Carl and Mildred Hamilton Avampato.,&nbsp; and had been employed by Adam's House in Torrington.<br> She is survived by her sons, Edward Grinvalsky and wife Janine Cimmino,&nbsp; James and wife Carol Grinvalsky, John Grinvalsky with Kristin Gove, and daughter in law Jean Grinvalsky.&nbsp; as well as 7 grandchildren and 6 great grandchildren,&nbsp; several nieces and nephews.&nbsp; She was predeceased by a son,&nbsp; Gary.<br> The family will receive relatives and friends Tuesday May 30 from 5:00 to 7:00 at Phalen Funeral Home with a service following. Burial will be at New Saint Francis Cemetery at the convenience of the family.&nbsp; www.phalenfuneral.com </p><p>&nbsp; </p>
August 29, 1930
-
May 21, 2023
08/29/1930
05/21/2023
Sorry to the whole Grinvalsky family. I am so sorry to hear of the passing of your beloved mother and grandmother. My thoughts and prayers are with you and all the family.
A candle was posted for Mary E Grinvalsky.
So sorry for your families loss. Please remember all the good times.
T
The staff at Phalen Funeral Home
May 26
We plant this tree as a living memorial to Mary. We are deeply sorry for your loss.