Sign In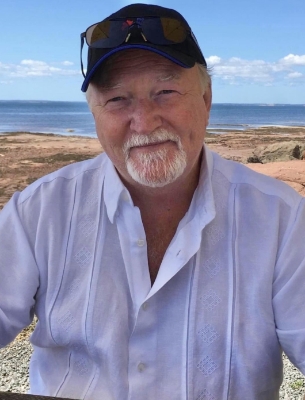 Donald Bruce Currie BBA, MBA
<p>Peacefully and surrounded by family at the Provincial Palliative Care Centre on Sunday, May 14, 2023 the death occurred of Donald B.Currie BBA, MBA of Stratford, age 69 years. </p><p><br></p><p>Beloved husband of Sherrie Meier. Loving father of Jennifer Gouldburn (Mike) and Tara Antosh (Derrek). Cherished grandfather of Shane and Emma Gouldburn and Bethany and Madeline Antosh. Stepfather of Trevor Hoff (Melinda) Troy Hoff and step-grandfather of Dustan Hoff. Donald will be missed by his siblings Gail Kennedy (Ralph) and Lynn Rogerson (Alan). Donald will be remembered by his special friends; Karen Allison, Barry MacDonald, Brian Waddell, Charlie MacKenzie and Garham Farquharson. Survived by numerous nieces, nephews, cousins and friends. Predeceased by his parents Bruce and Doris (Carruthers) Currie and his infant sister Linda Mae.</p><p><br></p><p>Resting at Hillsboro Funeral Home. A cremation has taken place. A celebration of life will be held at a later date. No visitation by request.</p><p><br></p><p>Memorial donations may be made online to the Provincial Palliative Care Centre.</p>
April 17, 1954
-
May 14, 2023
04/17/1954
05/14/2023
Hello to the many family and friends of Dons'.
This is a brief message of appreciation to all who knew Donald aka Bubbles.
I had the opportunity and privilege of being with Sherrie and Don during his last weeks and final moments.
I had met so many kind and caring folks...
Continue Reading
I wanted to offer my condolences to the family of Don Currie, especially to his daughter, Jennifer Gouldburn, of Ontario. I've known Jennifer since she was a young girl in Scarborough, Ontario. She and my late daughter, Jennifer Holland, grew up together in Scarborough u...
Continue Reading
Am saddened to learn of the passing of Donnie.
As I reflect on times spent in his company, I am reminded of his incredible sense of humour. His witty remarks and his unparalleled impersonations never failed to make me laugh.
Please accept my heartfelt condolences during...
Continue Reading
K
Keith & Janet Altass
May 17
Sherrie,
We were sorry to read of Don's passing. May the special memories you have help you through this difficult time.
Our deepest sympathy to you & your family.
Keith & Janet Altass (neighbours)
Don was a very good man, he had a wonderful sense of humor and a way with people. He loved to make people laugh, we had a lot of fun over the years. Hugs to you Sherrie, so sorry for your loss. RIP Don we will miss you.
I met Don in Calgary when he started dating Sherrie. I loved the two of them together, what a wonderful match. I will cherish many memories of Don: his intelligence and business savvy, his kindness and wisdom, his taste in music and, most of all, his wit. Who can forget ...
Continue Reading
So many memories of Dad that I will cherish forever.

He helped to teach me how to read using a big stuffed Eeyore animal. And he always loved listening to music at home. Watching Hockey Night in Canada with him every week will always be a treasured memory as well.

I'l...
Continue Reading
Don will be missed by all that knew and loved him, from all chapters of his life. I met Don in 1977 in Calgary. We had lots of laughs and some tears through our married years. His girls were always an integral part of his life, even though geography kept them from see...
Continue Reading
I first met Don almost thirty years ago here in Calgary & we immediately became good friends. I have always been impressed with his intellect, but moreover his great sense of humour. He had the unique ability to mimic any oddball character that you would see on a movie o...
Continue Reading
My sincerest condolences, Don will always be missed

Love Debbie Lestage