Sign In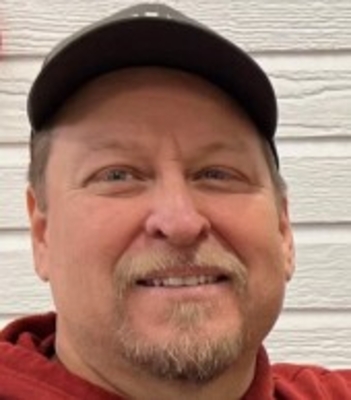 Dr. George Frausto
<p>Dr. George Andrew Frausto of Canyon, Texas went to his heavenly home on Monday, May 8, 2023. He was a beloved husband, father, and grandfather.</p><p><br></p><p>He was born to Julia Frausto on June 7, 1968 in Amarillo, Texas. He spent his youth riding his bike, making memories with his brothers, and pushing every limit set before him. In 1986, George graduated from Caprock High School. While in school he enjoyed wrestling and attending concerts. It was at a concert that he connected with his wife, Shelley Frausto. They have 4 children together. </p><p><br></p><p>In 2008 George graduated from Parker University as a Doctor of Chiropractic and moved his family back to Amarillo to open his own practice, Lone Star Chiropractic.</p><p><br></p><p>His family will remember him as a man of faith, someone who loved and supported them in all their endeavors. George loved spending time with his wife Shelley. They spent many days on the sidelines cheering on their sons at sporting events and he was the biggest fan of his daughter's music endeavors. His time as a grandfather was short but he made every minute with his grandchildren count. </p><p><br></p><p>George is survived by his wife, Shelley of Canyon; his three sons Tyler and wife Jasinia; Austin and wife Amber; Caleb and daughter, Danielle all of Canyon. He is also survived by 3 beautiful grandchildren Ali, Kyler and Hallie who will lovingly remember him as their "Doc". George is also survived by his mother, Julia; and brother, Ray; both of Amarillo.</p><p><br></p><p>He is preceded in death by his grandparents, Jose and Florence Frausto and his brother Danny Frausto. </p><p><br></p><p>Please contact immediate family members for information on services.</p><p><br></p><p><br></p>
June 7, 1968
-
May 8, 2023
06/07/1968
05/08/2023
Recommend Dr. George's obituary to your friends.
Plant a tree in memory of Dr. George
An environmentally friendly option
C
Cynthia Frausto Hernandez
May 14
We started as friends. You then became my brother in law. Things happen in life good and bad. I am most grateful for all the good times we had with you, Shelley and boys.. I did not get to meet your 4th blessing but was super happy for you two. I know the ups and downs y...
Continue Reading
George you will be missed. You were definitely a character you knew how to make people smile and laugh. George loved his family he always looked at them with such admiration and very proud of his family and the love he had for Shelley was insurmountable,he loved her to t...
Continue Reading
T
Tina Goodson Colbert
May 12
Shelley, so sorry to hear of George's passing. Sending my love, prayers and condolences to you and your family. Tina Goodson Colbert