Sign In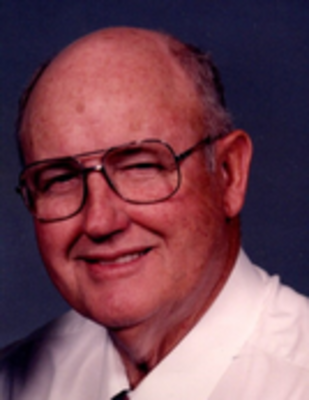 Reginald ''Reggie" Wayne Johnson
<p>Reginald "Reggie" Wayne Johnson walked into the arms of Jesus on Sunday, May 7 after an extended period of illness. </p><p>He was met by his parents, Wash and Ella Johnson. He was born June 3, 1933 in the farmhouse where they lived in Honey Grove, Texas. His sister Bernice said that his mama handed her the baby and went to help another farm wife deliver her child. </p><p>He grew up in Happy, Texas where he met the prettiest girl he'd ever seen in the summer of 1952, just after graduating from high school. He married Connie Jean Eberting on December 7, 1952. Together they had five children - Eva Diane (Johnny Qubty), Lisa Gaye (Jason Pruitt), Monty Wayne (Laurie), Darren Wynn (Julie) and Keri Jean (John Vigil) They were married for 70 years. Through good and bad times Reggie and Connie held fast to each other and gave us all the most beautiful example of love and faithfulness. Their children and grandchildren and all those who knew them are blessed and better for it. They were blessed with 14 grandchildren From the Qubty family - Jocelyn (Dustin) Simmons, Krista (Jared) Duyck, Tabitha (Alfred) Martinez, and our angel, Astyn. From Lisa - Leann (Greg) Shelley and Christopher (Maxine) Bivens. From Darren - Dayce (Brandon) Smith, Katyn Johnson, Jayde (Brandon) Harris, Brendyn (Kamen) Johnson, Havyn Johnson, and Hannah Johnson. And the Vigils - Taylor and Sophie. And then the great grand blessings came - Skylar and Brady Simmons, Halee and Avery Shelley, Addie Sellers, Joshua, AnnaBelle and Noah Martinez, Collin, Cash and Brooklyn Bivens, Gunner Duyck, Beckham and Bryson Smith, Zade, Zuriyah, and Zaxton Johnson, Eli and Brandt Harris, and Trace Johnson. You never knew what name he would call each one but he loved them all dearly.&nbsp; </p><p>He was the youngest of eight children and greatly admired his older siblings. He would become a child again as he spoke about them.&nbsp; </p><p>Waiting for him in Heaven were his parents, his brothers Fagan, Arch and Cone and Heath. His sisters Bernice, Dolly and Ethel; his granddaughter Astyn, nephews Ronnie, Randy, Bert, Mike and Bill. His nieces Dorothy, Sue Ann, and Carol. And a host of dear friends.&nbsp; </p><p>He leaves his dear Connie and his children and grandchildren to remember him and keep his memory alive on this earth. </p><p>His humor and good nature won't soon be forgotten.&nbsp; </p><p>The family would like to express their sincere gratitude to dear friends that have checked on him and mom. </p><p>Thank you so much to the wonderful staff at BSA and also at Swisher Rehabilitation Center for taking such good care of him.&nbsp; </p><p>The family suggests memorials to Children's Home of Lubbock.&nbsp; </p><p>&nbsp; </p><p>Visitation will be on Tuesday, May 9, 2023 from 5:00 pm to 7:00 pm at Church of Christ, Happy, Texas. </p><p>Services will be held on Wednesday, May 10, 2023, @ 2:00PM, at the Happy Church of Christ, Mr. Rick Bloodworth officiating. </p><p>Burial to follow at Happy Cemetery, Happy Texas. </p>
June 3, 1933
-
May 7, 2023
06/03/1933
05/07/2023
Recommend Reginald ''Reggie"'s obituary to your friends.
My thoughts and prayers are with the entire family in your time of loss.
N
Northwest Labor and Delivery
May 9
Jayde and family we are keeping you in our prayers.
Love,
Your Northwest family
Sunshine and Solace basket was purchased for the family of Reginald ''Reggie" Wayne Johnson. Send flowers
L
Love you all, Boni DeWall (Lindquist)
May 9
I am so sorry for your loss. He was a great man and will be missed by all.
We will miss playing games with Reggie at Happy Senior Citizens!!❤️💕❤️
Reggie was a great farm neighbor. I don't know how many times he pulled me out of mud and bar ditches or cleared my driveway of snow so I could get to work. He even cleared a path for me to get out my door after a blizzard.
Always pleasant and so proud a parent and g...
Continue Reading
T
The staff at Holley Funeral Home
May 8
We plant this tree as a living memorial to Regnald \'Reggie" W.0 Johnson. We are deeply sorry for your loss.