Sign In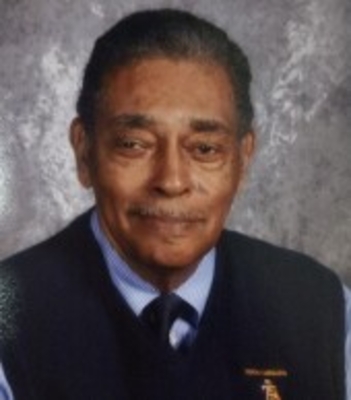 Charles William Poindexter
<p>Bill's Obituary Expanded II</p><p><br></p><p>Charles William Dion Poindexter</p><p><br></p><p>August 1, 1934 – March 13, 2023</p><p><br></p><p>Charles William Poindexter was known to his friends and family as Bill or Billy, Little Bill or Charles.</p><p><br></p><p>Bill was born at Freeman's Hospital in Washington, DC to parents F. Verdell Sharps Poindexter and William Andrew Poindexter. Bill grew up in Annapolis, MD where many of his family members remain to this day. He went to Wiley Bates High School and then attended college at North Carolina A &amp; T where he met his wife Ann Marie Cooper, who attended Bennett College. They married and had two children Terri and Mark. They were married for 50 years before Ann passed away in 2008.</p><p><br></p><p>Bill worked for the Department of Corrections for 27 years, retiring as a Parole Supervisor and then for PG County Public Schools as a substitute teacher, detention supervisor, and special education aide over the course of 25 years at Thomas Johnson Middle school and then Kenmore Middle School. He also coached Boys Club football and basketball where he had a positive influence on kids in the neighborhood which included at times fathers and then their sons.</p><p><br></p><p>Bill loved family gatherings and watching sports, especially men's &amp; women's basketball and attended many of the Washington Mystics games with his son Mark. He loved his Washington Football team now known as the Commanders. He also enjoyed watching his favorite baseball team The Washington Nationals. Terri played women's softball in PG county for 16 years and he attended many of her games summer thru fall season.</p><p><br></p><p>Bill Fun Facts – he enjoyed ribbing Jerome, whom he thought of as a brother, about his NY Mets; he loved playing the slots at casinos; he was fond of pie, steak and potatoes and of course fast food;</p><p><br></p><p>Bill is survived by his daughter Terri and son Mark (Trina); his sister Barbara Williams (Russell) and brother Charles Giovanni (Delores) Poindexter, Aunt Gloria Sharps Morgan Dove, Uncle Norvain Sharps Sr., Sisters-in-law Margaret Cooper (Clyde), Michelle Cooper, brother-in-law Renee Cooper and numerous cousins, nieces and nephews and friends. He is proceeded in death by his wife Ann, his parents Verdell and William (Buck), Uncles James Edward Poindexter, Charles, Robert, Norman and Lionel Sharps, James McClure, Aunts Ruth Poindexter and Clara (Tibbs) McClure and brothers-in-law Russell Williams, Clyde and Samuel Cooper and Orville Bryant .</p>
August 1, 1934
-
March 13, 2023
08/01/1934
03/13/2023
Recommend Charles's obituary to your friends.
Plant a tree in memory of Charles
An environmentally friendly option
2 trees planted in memory of Charles William Poindexter.
Our condolences. Please plant this tree in loving memory of Bill and Ann Poindexter. From their niece and nephew Lisa and Tony Brock of Glendale Ohio.
I extend my heartfelt condolences to the. Family of Charles Poindexter. I remember him from our years at Bates High School in Annapolis where he was know as " Skinny Bill "
Blessings to all
Philip Brown
You were a wonderful friend; the kind that is hard to find. Rest in peace.
Florist's Choice Bouquet was purchased for the family of Charles William Poindexter. Send flowers
A tree was also planted in memory of Charles William Poindexter.
Y
Your Friends at Sunset Hills Foliage
March 31
Our thoughts and prayers are with you.
M
Minister Lydia Sterling
March 27
Q: How did you meet Charles?

A: I had the privilege and was honored to meet Terri and Mark's father for the very first time in his final days as I came to pray over him as he was transitioning. I remember the frown in Mr. Poindexter's brow Terri...
Continue Reading
t
tcp711@comcast.net
March 26
t
tcp711@comcast.net
March 26
t
tcp711@comcast.net
March 26
t
tcp711@comcast.net
March 26
t
tcp711@comcast.net
March 26