Sign In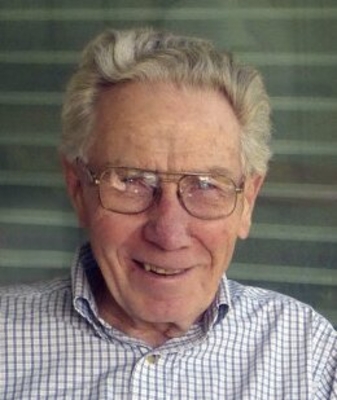 Ralph Patterson
<p>It is with profound sadness the family of N. Ralph Patterson announce his passing on Saturday, March 11, 2023.</p><p><br></p><p>Ralph was predeceased by his parents Norman Patterson and Hazel Patterson and his brothers Jack Patterson and Hugh Patterson.</p><p><br></p><p>Ralph is survived by his loving wife of 65 years, Margaret Patterson, his son Michael Patterson and wife Carla and his daughter Janet Picard and husband Alain. Also two sisters Shirley (Carl) Ouellette and Faye (Roger) Ostrosky plus many other family members near and far.</p><p><br></p><p><br></p><p><br></p><p>Ralph was born October 2, 1931 in Froude,SK. Growing up he and his family moved to many small towns along the CPR line. When Ralph left school he moved to Dysart SK where he worked as a farmhand with a number of local farmers, operated Patterson Brothers Hardware with his brother Jack and later became the Imperial Oil Agent for the Dysart area. In 1957 Ralph married Margaret. They welcomed their children and built a home. In 1971 Ralph moved his family and the house he and Margaret built to Fort Qu'Appelle, SK where Ralph became the Imperial Oil Agent for Fort Qu'Appelle area. In 1973 Ralph began his career as a Rural Municipal Administrator. He worked for the RM of Wellington, the RM of Lipton and the RM of North Qu'Appelle where he spent 20 years before retiring in 1994.</p><p><br></p><p><br></p><p><br></p><p>During his retirement Ralph enjoyed a wide variety of activities including time spent in his yard and garden where he loved growing strawberries raspberries and tomatoes among other things. Ralph also enjoyed sharing the fruits of his labour with family, friends and neighbours. Ralph and Margaret enjoyed travelling and took a number of cruises, many road trips, especially to the west coast where they spent several winters in Victoria, BC. They also enjoyed a wonderful vacation in Hawaii. Ralph became an accomplished bread maker. We all enjoyed the fresh bread, dinner rolls and cinnamon buns he made on a very regular basis. Ralph was a volunteer driver for the Fort Qu'Appelle Transit Van as well as a delivery driver for the Meals On Wheels program in Fort Qu'Appelle. Many people will remember Ralph taking one or more of his canine companions out for a daily walk. Ralph enjoyed sports and watched the Blue Jays every chance he got.. He and Margaret were season ticket holders for the Riders for several years. Ralph also enjoyed playing golf, particularly very early morning rounds. Ralph enjoyed books, crossword puzzles and playing cards. Most Monday evenings were spent playing duplicate bridge at the Seniors Centre.</p><p><br></p><p><br></p><p><br></p><p>In 2019 Ralph and Margaret sold their home and moved to Regina, where Ralph remained until his passing.</p><p><br></p><p><br></p><p><br></p><p>A private graveside service at the Cupar Cemetery will take place at a later date.</p><p><br></p><p><br></p><p><br></p><p>If friends so wish, a donation in Ralph's memory may be made to either The Salvation Army, the Fort Qu'Appelle Friendship Centre or a charity of their choice.</p>
October 2, 1931
-
March 11, 2023
10/02/1931
03/11/2023
Recommend Ralph's obituary to your friends.
Plant a tree in memory of Ralph
An environmentally friendly option
So sorry to hear of your loss Margaret. We well remember Ralph from years when we lived in the area …a real gentleman and a man of integrity. Don and JoAnn Sinclair
Dear Margaret, Michael and Carla, Janet and Alain....Our deepest sympathy on the passing of Ralph. We have so many wonderful memories of family dinners in Fort Qu'Appelle and also days together at our cottage in Clear Lake. We treasure all those memories of delicious mea...
Continue Reading
F
Funeral Home Owner
March 16