Sign In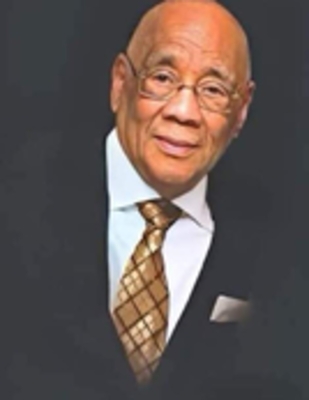 Rev. Dr. Harris T. Travis
<p>It is with deep sadness that we announce the passing of Marietta Former Retired Pastor,&nbsp;Rev. Dr. Harris T. Travis. At&nbsp;age 89, Rev. Dr. Harris T. Travis&nbsp;entered into his eternal rest on March 11, 2023. </p><p>Family will receive friends Friday, March 17, 2023 from 11:00 AM - 7:00 PM at Hanley-Shelton Funeral Home. </p><p>An Omega Service&nbsp;service of the Alpha Phi Alpha Fraternity will be held Saturday, March 18, 2023 from 9:00 AM to 10:00 AM. A final viewing&nbsp;of Rev. Dr. Harris&nbsp;Travis will follow from 10:00 AM until 11:00 AM. </p><p>The Celebration of Life will be held for Rev. Dr. Harris T. Travis on Saturday, March 18, 2023 at 11:00 am from Zion Baptist Church, Marietta.&nbsp; </p><p>Hanley Shelton Funeral Directors, Marietta </p>
December 25, 1933
-
March 11, 2023
12/25/1933
03/11/2023
Recommend Rev. Dr. Harris's obituary to your friends.
Pastor Travis was a loving and kind man of God. His messages were Powerful, with so much meaning. He loved his church, Zion Baptist. He will be solely missed by all who knew him.
A
Apostles Edwin and Kathleen Holloway
March 18
Sorry to hear of the passing of Dr. Travis. We are praying for Sister Travis and family and the church family. Dr. Travis was such a blessing to our family. ♥️🙏🏿
A candle was posted for Rev. Dr. Harris T. Travis.
R
Rev Dr Richard & Sis. Karen Hoard
March 18
Such a great and humble man that will ba sorely missed.
Our heartfelt condolences to the Travis Family.
Revelation 14:13 KJV
[13] And I heard a voice from heaven saying unto me, Write, Blessed are the dead which die in the Lord from henceforth: Yea, saith the Sp...
Continue Reading
R
Rev James Carlton Hunter jr
March 16
Pastor Travis: Never shall I forget the many preservice Sunday morning conversations that we had in your office, just talking.To say that you were a father figure to many is an understatement. Sorry to borrow your phrase but it fits, Lou You From The Very Depths Of My He...
Continue Reading
J
James Clarence Banks
March 16
He leaves a legacy unmatched. ZBC remains a leading church in this community due to his vision and leadership. He taught so many by his living example of sacrifice. Rest in peace sir.
I am a member of Harris' son's church, Pastor Melvin Travis in NJ. We had the sincere pleasure of having Rev. Harris to visit us several times, and most recently in August '22 to present his testimonial and book discussion and then perform our church service. We were all...
Continue Reading
R
Rev. Gloria Slade Palmer
March 15
God Bless You Travis Family,
How can I say THANK YOU, Let me Count the ways.
For all the Wisdom, Love, and most of all Pastor Patience,
Pastor was Gifted to Love with such an Humbling Spirit.
I Will never forget my Ministry session with Him.
He always lis...
Continue Reading
A candle was posted for Rev. Dr. Harris T. Travis.
U
United Airlines Flight Publications
March 14
May your memories with your father bring you and your family comfort. With our sincere condolences,
Mrs. Travis you and your family have my deepest condolences and are in my Prayers. (Georgia Mitchell)