Sign In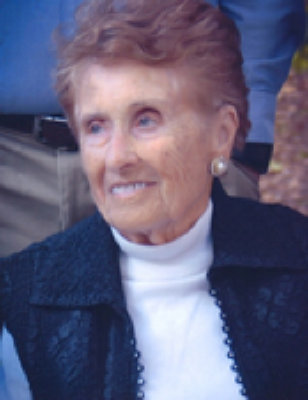 Luanne Watson Edwards
<p>Leesville—Mrs. Luanne Watson Edwards, 95, peacefully passed away Tuesday, January 24, 2023. She was born on December 21, 1927 in Batesburg, and grew up on Hibernia Farm, a daughter of the late Thomas Bates and Annie Louise Shealy Watson. </p><p>Being raised in a musical family, Luanne sang in a trio in and around Batesburg-Leesville. She eventually studied and became an organist and piano teacher in Leesville, teaching many students in the surrounding area. As a member of the First Baptist Church of Batesburg, she became the organist and choir director. She was also the organist and choir director at the B-L Presbyterian Church. In addition to her music passion, Luanne also did administrative work at several businesses in the area and eventually retired from Rawls Auto Auction in Leesville. After retirement, she started Expert Tag and Title Services obtaining SC duplicate titles for dealers and retiring completely at the age of 89. </p><p>Luanne was an expert bridge player, eventually taking up duplicate bridge. She obtained her life master and then worked with partners to help them to achieve the level, as well as hosting tournaments in Batesburg-Leesville. </p><p>Surviving are her daughters, Lynn Bates Mobley, of Rock Hill, SC, Marsha E. Wiggins of Charlotte, NC, Jane E. Keegan (Ken)&nbsp; of Cary, NC, and Mary Ann Smith of Columbia, SC; 6 grandchildren; and 7 great-grandchildren; and a sister, Sarah Watson of Leesville, SC. </p><p>She was predeceased by her loving husband, James Albert "Ed" Edwards. </p><p>A memorial service will be conducted at 11:00 a.m. Saturday, February 4, 2023 at First Baptist Church of Batesburg with the Rev. Henry Stamper officiating. The family will receive friends following the service. In lieu of flowers, memorials may be made to First Baptist Church of Batesburg, 436 West Church Street, Batesburg, SC 29006 or to a charity of your choice. Barr-Price Funeral Home and Crematorium, Historic B-L Chapel is assisting the family. </p><p>&nbsp; </p><p>&nbsp; </p>
January 24, 2023
01/24/2023
Recommend Luanne Watson's obituary to your friends.
E
Elizabeth Mcgill
2 days ago
I'm just reading about your sweetheart of a mother. I wanted to let all of you know how much I care and loved your mother. I'll cherish many fond memories of her. Peace be with you all. My love.
F
Frances Speaks Cox
2 days ago
May God's peace be with you all. I will always remember your mama's beautiful smile and musical ability. She certainly passed it down to you girls. Memories will carry you through the sadness. Best wishes.
K
Kay Burkett Covington
3 days ago
I'll never forget that little room in the basement with just enough space for a piano, Mrs. Edwards, and me! What a wonderful teacher and friend! Thank you for touching so many young peoples' lives with Music. God bless the Edwards Family. Thinking of you.
J
James Kneece Turner
3 days ago
I'm sorry to hear of Ms. Luanne's passing. She was my first piano teacher. May she rest in peace with perpetual light shining upon her. My sincere condolences, ~James Kneece Turner
A candle was posted for Luanne Watson Edwards.
D
Debbie Waters Lewis
5 days ago
Awww! I surely loved Mrs. Edwards! She was the mother of my neighbors and friends,
Lynn, Marsha, Jane and MaryAnn.
We all played together in our childhood years.
Then, Mrs. Edwards was my piano teacher for 5-6 yrs! If not for her, I would not have been able ...
Continue Reading
R
Rev. Jody P. Foster
5 days ago
"When in our music God is glorified, and adoration leaves no room for pride, it is as though the whole creation cried: Alleluia!" She could play anything (everything); she could work with anyone (everyone) and was a witty, energetic, generous friend of the Presbyterian...
Continue Reading
I met Ms. Luanne at Generations of Batesburg. What a lovely and precious woman! I have no doubt she is singing in heaven with God's choir. Lifting prayers for your peace.
Recording success in Cryptocurrency.. Bitcoin is not just buying and holding till when bitcoin sky-rocks this has been longed abolished by intelligent traders mostly now that bitcoin bull is still controlling the market after successfully defended the $20,000 support lev...
Continue Reading
J
Jeffrey and Ruthie Davis
January 26
Our thoughts and prayers are for you and your families!
May God grace and love comfort you all!