Sign In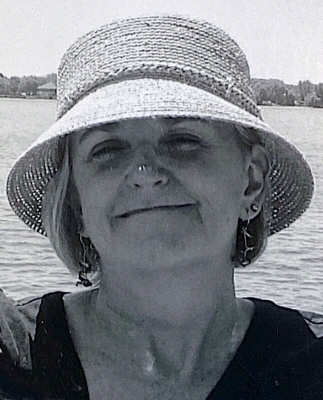 Kristine Mary Lee
<p>Kris passed away with her family by her side on August 25, 2021 at Sunnybrook Health Sciences Centre. Kris made the courageous and difficult decision to choose MAID (medical assistance in dying) as her 8-year battle with ALS became too much for her body and spirit. Even in her final days, Kris was thinking of others. Her decision to choose MAID at the hospital allowed her to be an organ donor and also donate organs to ALS research. Since her diagnosis with ALS, Kris and team KLee raised $100,000 for ALS Canada.</p><p><br></p><p><br></p><p><br></p><p>However, Kris is far more than her diagnosis. Kris leaves behind her husband George Archer of 48 years (August 18, 1973) and two children Nate Archer (Ebony Bertorelli) &amp; Taggart Archer (Ash MacNeil). Kris was treasured and a much loved wife, mother, sister, cousin, aunt, great aunt, friend, neighbour and so much more. She loved her family; Thomas Lee, Anita Winje, Susan Lee, Ralph Hicks, Simone Lee Hamilton, Shaun Smith, Ezra Smith, David Lee, Mary O'Ryan, Julia Lee, John Lee, Jim Archer, Marcia Archer, Tracy Cook, Stefan Cook, Rory Cook, and Cameron Cook. She also loved her chosen family and friends. Kris was beloved by all because of her quick wit, dark humour, love of swearing, and her desire to support her friends &amp; community.</p><p><br></p><p><br></p><p><br></p><p>Kris met her husband, George, in Temagami at Camp Metagami at age 17, where she was a Counsellor-In-Training and her future husband George was a pot washer/tripper. Kris loved Temagami and eventually took her children there every summer. Kris found peace, safety and joy on Lake Temagami that could not be duplicated, it was truly a second home.</p><p><br></p><p><br></p><p><br></p><p>If you had known Kris, you knew her abiding love for animals and that an animal companion was always by her side. She knew the breeds of every dog she came across, feeding the office cats as well as stray cats. Kris also remembered the name of every dog she met. Kris was well known at Cherry Beach Dog Park for yelling "no humping" at the top of her lungs. Kris was a woman who spoke her mind and she was never afraid to be herself.</p><p><br></p><p><br></p><p><br></p><p>Kris was passionate about her community, helping to start the William Burgess School Breakfast Club, a Girl Guide leader and an avid supporter of community organizations ranging from the Rape Crisis Centre, Majengo Children's Home and animal rescue organizations that were close to her heart.</p><p><br></p><p><br></p><p><br></p><p>Kris and her family would like to thank all the Personal Support Workers (PSWs), the ALS team at Sunnybrook Hospital, and Sarah Reedman at ALS Canada that have provided care, friendship and so much more over the last 8 years. The care team laughed, cried and shared their lives with Kris, becoming like family. Kris and her family are forever thankful for the careteam's dedication, warmth and resilience. A special thank you to Jacquie and Genet. The PSWs and nurses came daily during the COVID-19 pandemic, risking their safety and their family's safety to ensure Kris was well cared for.</p><p><br></p><p><br></p><p><br></p><p>It is difficult to put into words how much Kris will be missed and how deeply loved she was by everyone she knew. Kris is no longer on this earth but her spirit will live on forever. A private service will be held. Condolences may be forwarded through www.humphreymiles.com. Donations in Kris' memory can be made to ALS Canada (https://www.als.ca/).</p><p><br></p><p><br></p><p><br></p><p>"A dream you dream alone is only a dream. A dream you dream together is a reality"</p><p><br></p><p>-John Lennon</p>
April 16, 1953
-
August 25, 2021
04/16/1953
08/25/2021
Recommend Kristine's obituary to your friends.
F
Funeral Home Owner
January 23
J
Joanne Prowse
August 31, 2021
J
Joanne Prowse
August 31, 2021
I can't say how much we will all miss Kristine. Her humour at every gathering. Always caring for all of us. She was a little intimidated by motherhood at first. "You saw me. I checked him at 8:30 and he was breathing". She quickly grabbed the position by the horns ...
Continue Reading
a
amanda davidson
August 30, 2021
George -so sorry to hear about Kris - doing it on her own terms was courageous - but that was her right from the start - she will be missed.
Amanda
A candle was posted for Kristine Mary Lee.