Sign In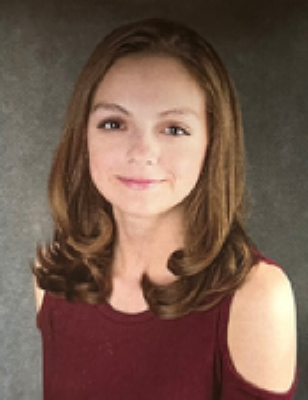 Samantha Tinoco
<p>Samantha Tinoco, age 24, unexpectedly passed away on Sunday, November 20, 2022&nbsp;at her home with her loved one by her side. </p><p>She was born on October 3, 1998 in Mount Pleasant, NY, the daughter of George&nbsp;Tinoco and V. Michele Nieves Tinoco. </p><p>Samantha graduated from Ballston Spa High School in 2017 and earned a license in&nbsp;phlebotomy. </p><p>Samantha worked at Saratoga Hospital as a phlebotomist. She enjoyed being a mother to her son, Reed and spending time with her loved&nbsp;ones and family. </p><p>Samantha is survived by her fiancé, Matthew McHale; her precious son, Reed McHale;&nbsp;parents, George and V. Michele Tinoco; sisters; Bethanie Tinoco, Alexis Tinoco, Jamie&nbsp;Tinoco, Nicole Tinoco, Sophie Tinoco; grandmother, Donna Ballard; aunts, Marcia Idrizi&nbsp;Paola Tinoco, Silvia Tinoco; cousins; Adem (Rita) Idrizi, Shaban Idrizi, and Besnik Idrizi,&nbsp;Janine Brito and many more relatives and friends who will miss her gracious smile. </p><p>She is preceded in death by her grandmother, Gladys Vega. </p><p>A funeral service will be held at 6:00 pm on Friday, November 25, 2022 at&nbsp;Compassionate Funeral Care, 402 Maple Ave. (Rte 9 and/or Marion Ave.), Saratoga&nbsp;Springs, NY with father Martin Fisher officiating. Family and friends may call from 4:00&nbsp;pm – 6:00 pm prior to the service at the funeral home.&nbsp; </p><p>To see the Service livestream, click this link&nbsp;https://www.youtube.com/channel/UCrjgRO4M1qYYrhoDXZoyn2w </p>
October 3, 1998
-
November 20, 2022
10/03/1998
11/20/2022
Recommend Samantha's obituary to your friends.
A
A Mom & Grandmother Jean Huff
November 26, 2022
I am so sorry for your loss. Sam is a beautiful girl. My daughter passed at age 27 and I have so much compassion for Sam's family. My daughter also had 2 children. Sending love and prayers.
J
JANNIFER R ROUGEAU
November 25, 2022
So sorry for your loss - words cannot express the heartbreak
Jalaine McHale
November 25, 2022
No words to explain the pain...we are so sorry for the loss of your beautiful daughter our sons girlfriend and Reeds mom. Heartbreaking.
R
Rita, Adem and Aaron Idrizi
November 25, 2022
You will forever be loved and missed.
J
JANNIFER R ROUGEAU
November 25, 2022
So sorry for your loss - words cannot express the heartbreak
C
CFS Store
November 25, 2022
R
Ryan, Heidi, Kyle, Shelby, TJ, and Wayne
November 25, 2022
We are thinking of you during this difficult time
M
Michaela and Jill
November 25, 2022