Sign In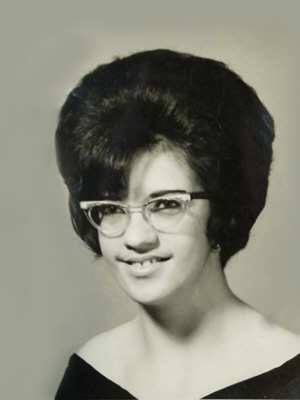 Sherry Ann Langlinais
<p>The family of Sherry Judice Langlinais, age 71, sadly announce her passing from her earthly home into her heavenly home. Sherry passed away peacefully at her residence in New Iberia surrounded by her family on Thursday, November 24, 2022. </p><p><br></p><p>Left to cherish her memory is her husband of 54 years, Russell J. Langlinais; Granddaughter, Jessica LeBlanc (Greg); Granddaughter, Jazzmin Dockery-Sysavath (Sythonh); Grandson, Jorim Hukins; Granddaughter, Jade Dupre (Taylor); Great granddaughters, Adalene, Amelia, and Logann; Great grandson, Owen. </p><p><br></p><p>She is preceded in her death by her parents, Augustine and Laura Judice; and her sister Shirley J. Louviere. </p><p><br></p><p>Sherry enjoyed spending time with her family and loved ones, reading books, crocheting special gifts, playing on her computer, and having a cup of coffee with her husband while enjoying t.v. </p><p><br></p><p>The family would like to thank Hospice of Acadiana, especially Dr. John Anderson and his team for all the years of care, and also family and friends for the prayers, love, and support during this difficult time. </p><p><br></p><p>View the obituary and guestbook online at www.cremationsocietyacadiana.com </p><p><br></p><p>Cremation Society of Acadiana, 337-534-0304 </p>
November 30, 1950
-
November 24, 2022
11/30/1950
11/24/2022
Recommend Sherry's obituary to your friends.
Plant a tree in memory of Sherry
An environmentally friendly option
M
Mona Leleux
November 26, 2022
Q: How did you meet Sherry?

A: Sherry was a classmate of mine. She was such a sweet, quiet girl. My thoughts and prayers are with her family! Mona Barras Leleux
N
Nicole Robin
November 24, 2022
Fly high u fought a long time I'm always going to rem y'all coming to work and bringing us a coffee and a coke and we would sit down and chat and around this time we would go ride in big car and look at Xmas lights look down on uncle rusty show him u okay till we meet ag...
Continue Reading
S
Shell Lopez
November 24, 2022
To our beloved family member who we lost today. Sherry will be sadly missed she was a kind loving person. May she have eternal happiness and eternal peace. All our love, Brady, Shell, Taj, Aunt Lou and Iris