Sign In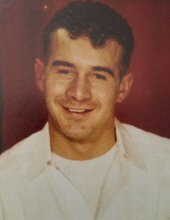 Thomas A. Schisel
Obituary Thomas A. Schisel, age 75, of Neenah, passed away on Thursday, August 9, 2018. Tom was born on May 5, 1943 in Greenleaf, son of the late Elmer and Margaret (Behm) Schisel. He served in the United States Army from 1962-1964. Tom worked at Tecumseh Products as a Machinist for 38 years. He enjoyed reading and spending time in his 'Man Cave Garage' and was an avid Packers and NASCAR fan. Tom is survived by his wife, Diane, of 52 years; his sons, Jeffery (Joy), Brian (Tammy) and Jamie (Laurissa) Schisel; his grandchildren, Lauren (Jacob) Randall, Melisa Schisel, and Bella and Callie Schisel, and a great granddaughter, Neveah Schisel. His is also survived by his siblings, Kenneth (Jackie) Schisel, Verna Propson, James (Shirley) Schisel, Larry (Pat) Schisel, Raymond (Sue) Schisel, Elayne (Chuck) Niquette, and Elmer Jr. (Judy) Schisel. Tom is further survived by his brothers-in-law, Gordon and Donald Worm and sister-in-law, Betty Reschke. Tom was preceded in death by two brothers, Ronald and Gerald Schisel, and four sisters, Patsy, Mary Jane, Shirley and Janice. He is also preceded in death by his father and mother-in-law, George and Dorothy Worm and brother-in-law, Richard Worm. Per Tom's wishes, private family services will be held at the Kessler Funeral Home. Services You can still show your support by sending flowers directly to the family
May 5, 1943
-
August 9, 2018
05/05/1943
08/09/2018
Recommend Thomas's obituary to your friends.
K
Kessler Funeral Home
November 21, 2022
B
Bob and Debbie Nelson
August 22, 2018
Diane, Jeff, Brian, Jamie and family, Please accept our deepest most heartfelt condolences on the tremendous loss of your dear Husband, Father, Grandfather and Brother. We were so very sorry to hear that Tom passed. He was a wonderful man and we felt honored to know him....
Continue Reading
A candle was posted for Thomas A. Schisel.