Sign In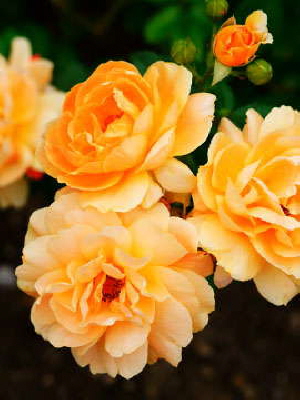 Mae Hicks
Mary Ann "Mae" Hicks died peacefully at Parkwood Mennonite Home in Waterloo on Tuesday, August 2, 2022 at the age of 100. She was the last surviving member of her family.<br><br>Predeceased by her loving husband Sam Hicks in 1997, niece Sister Barbara Frank, niece Heather Gordon, parents Joseph and Ida (Stumpf) Boegel, sisters Doris Frank, Grace Hartleib, Catherine Graham, and brothers Joe, Bill and Merv Boegel.<br><br>Survived by sisters-in-law Dorothy Boegel and Sylvia Boegel, nephews Paul Hartleib and Valerie Maw, Rick Boegel, Terry and Barb Boegel and family, Andy Boegel and family, Kevin and Kelly Boegel, Jeff and Carolyn Boegel and family, Brad and Renée Boegel, nieces Jude and Geoff Lathey, Linda and Tim Huck and family, Cindy and Dave Howitt and family, Lisa and Don McLeod and family, and Heather's husband Don Gordon.<br><br>Devoted member of St. Mary's R.C. Church, Eucharist Minister, Catholic Women's League, Carmel of St. Joseph, and St. Vincent de Paul Society.<br><br>Heartfelt thanks to Mae's sisters-in-law and their families for all the love and support received over the years. A special thank you is also extended to the health care workers for their compassionate care.<br><br>At Mae's request, there will no visitation. A Funeral Mass will be celebrated at St. Mary's R.C. Church, 56 Duke St. W., Kitchener on Friday, August 12, 2022 at 9:30 a.m. with Rev. Joseph de Viveiros officiating. Interment will take place at Saint Clement R.C. Cemetery, St. Clements. Following the interment, family &amp; friends are invited to join the family in the Fireside Room at the Erb &amp; Good Family Funeral Home for a reception.<br><br>Condolences for the family and donations to the Canadian Cancer Society, Heart &amp; Stroke Foundation, or the Kidney Foundation would be appreciated and can be arranged through the Erb &amp; Good Family Funeral Home, 171 King St. S., Waterloo at www.erbgood.com or 519-745-8445.<br><br>Song will not die when I am dead.<br><br>There will be starlight then, as now.<br><br>The same sky arching overhead<br><br>And blossoms on the bough.<br><br> <br><br>There will be sun to warm the hills,<br><br>Tree-tops that touch and interlace;<br><br>There will be May, and daffodils,<br><br>And memories to take my place.
October 20, 1921
-
August 2, 2022
10/20/1921
08/02/2022
Recommend Mae's obituary to your friends.
Condolences to the family of Mae Hicks. Mae was a faithful member of the Gilbert and Sullivan Society, Waterloo Regional Branch for many years and enjoyed the G&S operettas, as did her husband Sam who served on past executives. She will be missed.

Donna Kuehl
Gilbert...
Continue Reading
May volunteered on the 6th floor of St. Marys hospital for many years. She was kind and gentle and reliable. A lovely lady!
I have thought about her often with a smile..
She always spoke so lovingly about her Sam.
It was a privelege to know her
Jane Morris