Sign In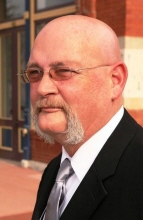 John D. Mochrie, Jr.
John D. Mochrie, Jr., 61, entered into eternal rest on Sunday, January 29, 2017. John was born in New York on April 20, 1955. He proudly served his country in the United States Marine Corps for three years before working with the United States Postal Service. In 1998, John and his family moved to the Middle Georgia Area where he continued a career in Civil Service at Robins Air Force Base until retiring in 2010. John married the love his life, Kerri, on October 2, 1981 and they raised a beautiful daughter named Jordan. He had a deep love for his family, especially his grandsons. John also enjoyed woodworking and adored his dogs like children. He was preceded in death by his mother, Sally Mochrie; and sister, Debbie Mochrie. His memory will forever be treasured by his loving wife of 35 years, Kerri Lynn Mochrie of Bonaire; daughter, Jordan Northenor (Brad) of Kathleen; grandchildren, Bauer and Logan Northenor; father, John Douglas Mochrie, Sr. of San Antonio, Texas; brother, Kevin Mochrie (Kenna) of Pahrump, Nevada; sister, Colleen Mochrie of San Antonio, Texas; and a host of extended family. A memorial gathering will be held on Wednesday, February 1st from 6:00 p.m. until 8:00 p.m. at McCullough Funeral Home. At the family's request, burial will be private. Funeral Home: McCullough Funeral Home 417 S. Houston Lake Rd. Warner Robins, GA US 31088
April 20, 1955
-
January 29, 2017
04/20/1955
01/29/2017
Recommend John's obituary to your friends.
Plant a tree in memory of John
An environmentally friendly option
T
Tricia Johnson
February 2, 2017
Kerri, I'm so very sorry to hear of John's passing. My thoughts and prayers are with you and your family during this difficult time.
May your hearts be filled with wonderful memories of the joyful times together with John. Isaiah 41:10
B
Brad Jacobs & Dianne Gorman
February 1, 2017
Kerri, I am saddened to hear of John's passing. Please know that Dianne and I appreciated John's laughter and sense of humor and I always appreciated his skill at woodworking. I hope you, Jordan, grandkids, and extended family will find some comfort after this loss. Just...
Continue Reading
R
Rick Bialac
January 31, 2017
Kerri, May John's memory be a blessing to you, Jordan, Bauer, and Logan, and to all that knew him.
S
Scott and Cindy Hagen
January 31, 2017
Kerri- My heart is breaking for you and Jordan. I know that you will miss John as he has been your life partner. Know that you are in my thoughts and prayers.
D
David Griffin (roadrunner)
January 31, 2017
Although I din't know you, my deepest prayers go out to you and your daughter in this time of your loss. Rest in assurance that John is at peace with his SAVIOR. I worked with John when yall first transferred from Kelly AFB. I always enjoyed working around John.
Y
Yates Kennedy and Candice Grimsley
January 31, 2017
Jordan, please accept our deepest condolences for your family lost. Remember we are here for you, let us know anything you may need.
T
TJ & Vicky Crawford
January 30, 2017
Kerri, I was so saddened to hear about John's passing. I hope and pray that you will have strength and some level of comfort during this difficult time of loss. Even though Vicky and I know words can do little to ease your pain, we hope you know that our thoughts and pra...
Continue Reading