Sign In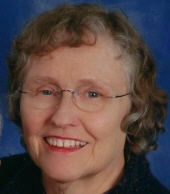 Emily T. Preuss
<p>Emily T. Preuss</p> <p> - 06/22/2019</p> <p>&nbsp;</p> <p>Emily T. Preuss nee Troller 86 of Villa Park, IL. Beloved wife of Robert J. Loving mother of Robert J. Jr. (Mary Ann), Andy (Carolyn), Sara (Dale) Damitz ,Mary (Gary) Buscemi and the late John. Cherished grandmother of Brian (Jenn) Damitz, Becky (Eric) Hedstrom, Amanda Damitz, Eric Damitz, Michael (Meghan) Preuss, Caitlin Preuss, Matthew Preuss, Jessica Buscemi ,William Buscemi and Susan VanderSanden. Great grandmother of Colin, Noah and Sadie Damitz and Dustin Serrault. Proceeded in death by 3 brothers. Aunt and great aunt of many.</p> <p><strong>Visitation Monday at St. Alexander Church 300 S. Cornell Ave. Villa Park, Il. from 9:15 a.m. until time of Mass 10:15 a.m. Interment to follow at Queen of Heaven Cemetery. In Lieu of flowers memorials to St. Vincent DePaul Society c/o St. Alexander Church appreciated. For further information 1-630-832-4161</strong></p> <p>&nbsp;</p> <p>&nbsp;</p> <p> </p> <div class="sharedaddy sd-sharing-enabled"><div class="robots-nocontent sd-block sd-social sd-social-icon sd-sharing"><div class="sd-content"></div></div></div> <!-- memorial service program --> <!-- VISITATION INFORMATION --> <div class="obit__details"> <div class="clearfix"> <div class="grid col-460"> <p class="obit__title">VISITATION</p> <div> <div class="grid col-380"> <div class="date"> </div> </div> <div class="grid col-540 fit"> <p></p> </div> </div> </div> <div class="grid col-460 fit"> </div> </div> </div> <!-- FUNERAL INFORMATION --> <div class="obit__details"> <div class="clearfix"> <div class="grid col-460"> <p class="obit__title">FUNERAL SERVICE</p> <div> <div class="grid col-380"> <div class="date"> </div> </div> <div class="grid col-540 fit"> <p></p> </div> </div> </div> <div class="grid col-460 fit"> </div> </div> </div> <!-- INTERMENT INFORMATION --> <!-- Memorial Service Program --> <!-- END CUSTOM SECTION -->
Recommend Emily's obituary to your friends.
Plant a tree in memory of Emily
An environmentally friendly option
S
Steuerle Chapel
October 12
L
Louis John Steuerle,
October 8, 2019
IAM so sorry to hear that your mom passed away IAM sorry but there is no way for me to get up there for the service John Steuerle ~ Louis John Steuerle, Kingman, Arizona
J
Jeanie Nicholson
July 18, 2019
Thank you for the wonderful memories of our friendship. I will never forget how beautiful it was to sit on your front porch and look out at nature.....the trees, flowers, birds, sky, squirrels, butterflies, etc. God bless you and your family. I am blessed to have known y...
Continue Reading
P
Phyllis Perkowski,
July 9, 2019
Andy and Family, Im so deeply sorry to hear of your great loss. My thoughts and prayers are will you all. ((Hugs)) ~ Phyllis Perkowski, Kimberling City, Missouri
F
From the Staff of Steuerle Funeral Home, Ltd.,
June 28, 2019
Offering our deepest condolences during this difficult time. ~ From the Staff of Steuerle Funeral Home, Ltd., Villa Park, Illinois
R
Rae Rupp Srch,
June 28, 2019
So sorry for your loss. Prayers for her family and friends ~ Rae Rupp Srch, Villa park, Illinois
R
Rae Rupp Srch,
June 24, 2019
So sorry for your loss prayers for the family ~ Rae Rupp Srch, Villa park, Illinois
R
Ronald Fernbach,
June 24, 2019
In loving memory of a wonderful person. ~ Ronald Fernbach, Aurora, Illinois
M
MikeGerriTim Roycroft,
June 23, 2019
So sorry to hear of Emilys passing. Our thoughts and prayers are with you all. May Gods light shine upon her. ~ MikeGerriTim Roycroft, Lombard, Illinois
J
Jane & Mike Wood,
June 23, 2019
Through all these years, Aunt Emily always sent birthday cards to each of us...Uncle Bob has taken over these last few years to keep the tradition. She will be missed. Love, Janie and Mike Wood ~ Jane & Mike Wood, Centennial, Colorado