Sign In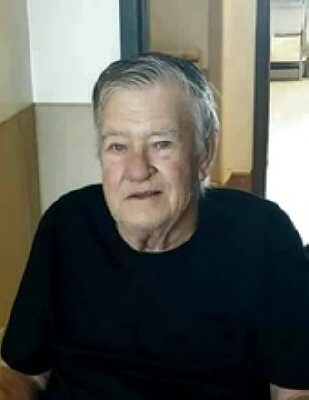 Mr. Fredrick "Fred" Woods
FREDRICK WOODS On September 11th, 2021, Fredrick Woods passed away peacefully in his sleep at the age of 79 after spending his last days with most of his family by his side. Fred, born August 8th, 1942 was a simple, yet complex man. Most of his life was lived in the family home; Baker Street where at one time or another, everyone stayed. He lived by his own code; honesty, loyalty, strength and to never show your hand. Anyone who was granted the opportunity to spend even three minutes with Fred, looking into his blue eyes were lucky and forever cherished those moments. As a younger man, Fred was a hard worker and would always share his knowledge as long as you weren't afraid of the work to come. Fred loved hunting, fishing, camping, playing softball, and bowling. Fred was a huge fan of The Toronto Maple Leafs, Toronto Blue Jays, and Nascar Racing. He was also a member of The Loyal Order of the Moose # 844 since 1971. As Fred grew older his hobbies shifted to driving around with his dogs, hitting up the casino with his Wife, passing time with crosswords, tinkering in his yard, and playing crib with his beloved sister, Muriel. Another milestone in Fred's life that he held close to his heart was being the Best Man at his Grand-Daughter's (Amber) wedding and walking her down the aisle. Fred's biggest passion in life though was his animals; predeceased by, Star, Star 2, Rafter, Angel, Blue more recently; Sadie, TaylorRose, Holyfield, and Bullet. He wasn't big on cats but one did steal his heart; Schiz, who is still living today. Fred was a strong, quiet, simple man who loved his family immensely but loved his dogs more. Fred was predeceased by his parents, Muriel and Fred, Life Partner and Best Friend Betty, long-time pal and confidant Bill Mykulyk, and his beautiful niece Laurie at a young age. Fred left behind his loving family; siblings, Ben (Lorraine), Walter (Lynn), and Muriel (Sam) - who gave him numerous nieces and nephews. Fred also leaves behind (4) sons; Daniel, Micheal (Summer), Austin, and Bill (Mel) - who gave Fred an abundance of grandchildren to love. Fred (Papa) and his life partner (Gram) never thought twice about raising two of their grandchildren; Kristopher (Pauline) and Amber (Krystal) who will forever be grateful for the unconditional love. In Papa's later years it showed how loving of a man he was by taking in his great-grandchildren as his own, who all called him "Papa Woods" and will miss him dearly. The family would like to give a special thank you to someone very dear to our Papa - Lawrie, thank you for spending hours each week listening to him reminisce, being his never-ending fountain of knowledge and the best company a guy could ask for when he needed it the most! Fred's family would also like to thank the Nurses at TBRHSC Renal Unit for the multiple years of care and compassion, and to the staff of 3N Lillie at Hogarth Riverview Manor, thank you for your patience and care with our family and our hero as his days came to an end, you will always be in our hearts. A celebration of Fred's life will be held at a later date. In lieu of flowers, please donate to the Thunder Bay & District Humane Society. Arrangements have been entrusted to Simpler Times Cremation Centre, 332 North May Street, Thunder Bay. A Poem for Our Papa . . . "We had a wonderful grandfather, One who never really grew old, His smile was made of Sunshine, And his heart was solid gold; His eyes were as bright as shining stars, And that's the way it will always be, But take heed, because He's still keeping an eye on all of us, So let's make sure He likes what he sees" - Author unknown Love all your Grandchildren: Kris, Amber, Kaila, Krystal, Matt, Edwin, Nahanna, Gavin, Devon, Keirra, Cameron, Micheal, Lucas, Aubrey, Mattias, Carter, Aurianna, and Hunter.
August 8, 1942
-
September 11, 2021
08/08/1942
09/11/2021
Recommend Mr. Fredrick "Fred"'s obituary to your friends.
For Papa Woods. Your love and support for Kristopher and I was unconditional. When Kristopher was little you where always there for us at the drop of a hat. If it wasn't for you and gram, I don't know how I would have gotten through life. I will miss you dearly. May you ...
Continue Reading
Heart was posted for Mr. Fredrick "Fred" Woods.
M
Muriel Leinonen
September 17
Fred's siblings Ben, Walter and Muriel will miss our brother who we thought the world of and will remember Fred forever in our hearts and love him always ❤️