Sign In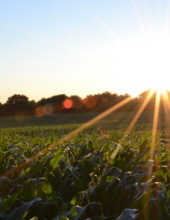 Mary Ellen Twombly
Mary Ellen Twombly 1942-2021 Winslow-In the early hours of August 5, 2021, Mary Ellen Twombly died at MaineGeneral Medical Center, with her beloved nephew, Joshua, at her side. Mary Ellen was born in Barnstable, Massachusetts to Ruth (Nadeau) and James L. Twombly on July 16, 1942. After a few years in eh Washington, DC area, Mary Ellen assumed her role as a "True Mainer" when the family returned to Monroe, Maine in 1951. Throughout her life Mary Ellen was a story-teller and adventurer who welcomed new experiences-both personally and professionally. These adventures started early on with the construction of a two-story treehouse and continued through her years at the University of Maine at Orono, where she focused on journalism covering campus news and a local strike in Old Town. This taste of Union activity led to positions with the Maine AFL-CIO and the International Machinist Union's newspapers. Mary Ellen's concern for people then led to many years working for the State of Maine. The crowning adventure of her life, however, was the design and construction of her own cord wood house in Knox. This was accomplished with the support and assistance of her second family-the friends of Bill W. In later years, Mary Ellen became active in the Knox Historic Society and was, with Clayton Larrabee, instrumental in the restoration of the East Knox School, currently located on Rt 202 near the Mount View schools. Declining health dictated Mary Ellen's move to the Waterville area where she continued to live independently, though greatly support by sister Ann, Cousin Mary, and dear, dear friends Peggy Sweet and Larry Horvath. Mary Ellen was predeceased by her parents, Ruth and James Twombly, and well as by precious aunts, uncles, and cousins. She is survived by her sister Ann Twombly and brother-in-law Thomas Wellman, much loved cousin Mary McAleney, special nephew Joshua Twombly, niece Lisa Twombly, and four great nieces and nephews. A committal service for September 25,2021 has been postponed to a later date. Due to COVID-19 other celebrations/remembrances of her life will be held at a future date. Arrangements are in the care of Knowlton & Hewins Funeral Home and Cremation Care, One Church St., Augusta, where memories, condolences and photos may be shared with the family on the obituary page of our website at www.familyfirstfh.com
July 16, 1942
-
August 5, 2021
07/16/1942
08/05/2021
Recommend Mary Ellen's obituary to your friends.
Plant a tree in memory of Mary Ellen
An environmentally friendly option
I worked for MaryEllen briefly early in my career at Maine DOT, then, later, had an office cubicle immediately next door to hers. She always seemed able to find a bit of humor in even the darkest situations... and we shared some great stories over the years. Sincerest ...
Continue Reading
Ann. My deepest sympathy for the loss of your sister Mary Ellen. I hope all is well with you and your family. Take care. Rebecca