Sign In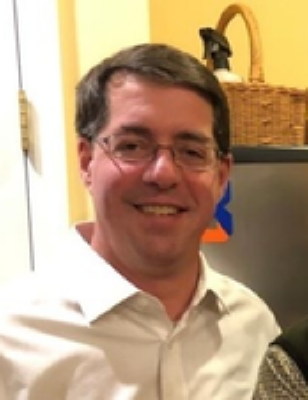 Jeffrey W. Ballard
<p><em><span style="font-size:18px;"><span style="font-family:times new roman,times,serif;">Jeffrey Whitcomb Ballard was born on February 1st, 1967, in Bryn Mawr PA, the son of loving parents Alan A. Ballard and Judith C. Ballard of Moultonborough, NH. He is survived by his wife Kathleen A. Ballard, son Nolan W. Ballard, daughters Kyra A. and Emma T. Ballard of Upton, MA, and sister Elizabeth K. Ballard of Sarasota, FL.</span></span></em></p> <p><em><span style="font-size:18px;"><span style="font-family:times new roman,times,serif;">He was a member of the class of 1984 at The Haverford School, where he played varsity baseball and squash. Despite a penchant for setting off fireworks at school and other hijinks, Jeff graduated with a reputation as someone who knew when to have fun and when it was time to get his work done.</span></span></em></p> <p><em><span style="font-size:18px;"><span style="font-family:times new roman,times,serif;">He received his Bachelor&rsquo;s degree in political science and philosophy from Colgate University in 1988. While at Colgate, he continued to play squash, where teammates describe him as &ldquo;strangely weightless on the court&hellip;always in perfect position to slam home a put away shot. The boy could not dance, but on a squash court he was grace with a racquet.&rdquo;&nbsp; The friendships he made at Colgate were lifelong, as his core group of friends met up every year for their annual golf outing back on campus, an event Jeff never missed in twenty-one years.</span></span></em></p> <p><em><span style="font-size:18px;"><span style="font-family:times new roman,times,serif;">After successfully completing his formal education, he moved to Boston where he met the love of his life, Kathleen Ann Gorman. They were married in 1997, and live with their three children in Upton, MA.</span></span></em></p> <p><em><span style="font-size:18px;"><span style="font-family:times new roman,times,serif;">He began his career at Staples, and was most recently the Director of Strategic Accounts at Highlands. He also spent part of his career at&nbsp; Thinq.com and LSC Communications.</span></span></em></p> <p><em><span style="font-size:18px;"><span style="font-family:times new roman,times,serif;">He was known for his acerbic wit and keeping others on their toes. No youth referee escaped unscathed from his running commentary on the sidelines. He enjoyed watching his children play sports and coaching their teams.</span></span></em></p> <p><em><span style="font-size:18px;"><span style="font-family:times new roman,times,serif;">His enduring love for listening to blues, jazz, folk, classic rock, and anything released pre-1990 was well-known, unlike the unique music itself.&nbsp; Passengers in his car would often wonder out loud, &ldquo;What are we listening to?&rdquo;</span></span></em></p> <p><em><span style="font-size:18px;"><span style="font-family:times new roman,times,serif;">An avid car enthusiast, he had several collectible antique automobiles and enjoyed attending car shows. He took pride in fixing and maintaining the family cars and helping friends with theirs.&nbsp;</span></span></em></p> <p><em><span style="font-size:18px;"><span style="font-family:times new roman,times,serif;">To celebrate and honor Jeff&rsquo;s memory, the family will host an open house on Saturday, June 26, from 4:00-8:00 PM at their home.</span></span></em></p> <p><em><span style="font-size:18px;"><span style="font-family:times new roman,times,serif;">A Memorial Service will be held at the Pickering &amp; Son Upton Funeral Home, 45 Main St. Upton, on Sunday, June 27, at 10:30 AM with a gathering at the Ballard home to follow the service.</span></span></em></p> <p><em><span style="font-size:18px;"><span style="font-family:times new roman,times,serif;">In lieu of flowers please make donations in Memory of Jeff to Marshall Steam Museum &amp; Friends of Auburn Heights; P.O. Box 61, 3000 Creek Rd, Yorklyn, DE 19736.&nbsp;</span></span></em></p>
February 1, 1967
-
June 22, 2021
02/01/1967
06/22/2021
Recommend Jeffrey's obituary to your friends.
J
Jocelyn Donat
December 7, 2021
I was saddened to read the news of Jeffs passing. I was a classmate and friend of Jeffs at Colgate. We both were squash players as well. Jeff was such a nice guy. Always smiling. I am so so sorry. My sincerest condolences to you all the mourn this great loss. Jocelyn Don...
Continue Reading
K
Karyn King
August 16, 2021
My heart goes out to your family. I worked with Jeff at Staples for many years and will miss his wit. Sorry for your lose. Karyn King
M
Maria Farragher
August 9, 2021
Dear Kathleen, Nolan, Kyra and Emma,
I am very sorry to hear of your loss. You are all in my prayers.
Maria Farragher, RN (Reliant)
Dear Judy, Alan, and family,
We were saddened to hear of Jeffrey's passing and send you our deepest condolences. Please know you are all in our thoughts and prayers.
With love, Terry and Betty Meyer
A candle was posted for Jeffrey W. Ballard.
C
Cindi Warner
June 26, 2021
My deepest condolences to Jeff's wife, children and family. Jeff was my sales rep, with Highlands, selling Medline products to Staples. He was a great guy and I enjoyed working with him. We always took time on our calls to update each other on family, and he spoke with s...
Continue Reading
J
Jeff Metzgar
June 26, 2021
Kathleen and family. Your husband and dad was tremendous. We spent many nights at John Harvard's talking business and laughing until they closed at 11 PM. I wasn't a big drinker, but I loved his company. So that was our go to restaurant to talk about the day's business. ...
Continue Reading
L
Love, Kristin, Patrick, E.V. and Madelyn Dundon
June 26, 2021
Our hearts are with you and we are praying your happiest memories bring you comfort.
G
Glenda Harms
June 25, 2021
To Jeff's dear family - I am so sorry for your sudden loss, it was such sad news to hear this week. I worked with Jeff for many, many years at Cardinal & TOPS. Whenever I traveled to Boston we would catch up for lunch or dinner and he would share so many wonderful stor...
Continue Reading