Sign In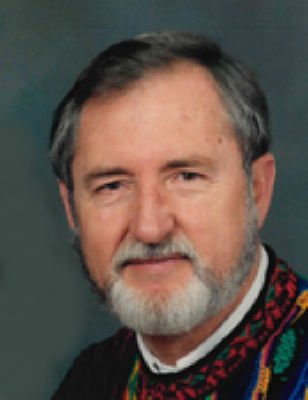 Ron Tate
<p><em><span style="font-size:20px;"><span style="font-family:times new roman,times,serif;">Ronald G. Tate, 84, of Overland Park, KS, passed away on June 10 with family by his side.</span></span></em></p> <p><em><span style="font-size:20px;"><span style="font-family:times new roman,times,serif;">Ron was born to Max and Sylvia Keller Tate on Aug. 14, 1936, in Guion, Ark. He graduated from Bonner Springs High School in 1954. He was the first basketball player in BSHS history to score over 1,000 points, achieving this in just three seasons. His school records for points per game, points per season and total high school career points stood for 24 years, until the 3-point shot was instituted. Ron went on to play basketball for Washburn University. He served eight years in the U.S. Navy Reserve.</span></span></em></p> <p><em><span style="font-size:20px;"><span style="font-family:times new roman,times,serif;">A leader in his community, Ron served on the DeSoto School District board of directors from 1964-1977. He was a positive influence on many young athletes, including his son Scott, coaching basketball, baseball, football and soccer teams for many years.</span></span></em></p> <p><em><span style="font-size:20px;"><span style="font-family:times new roman,times,serif;">Ron had a 32-year career in management at Western Electric/AT&amp;T in Merriam, Kan., retiring in 1989. After retirement, he moved with his wife Janice to Glen Haven, Colo., where he created beautiful stained glass, refinished and sold antiques, played countless rounds of golf and hiked many miles through the mountains he loved. He served as a part-time postmaster in Drake, Colo., and as a volunteer ranger in Rocky Mountain National Park. He loved sharing the beauty of Colorado with his children and grandchildren.</span></span></em></p> <p><em><span style="font-size:20px;"><span style="font-family:times new roman,times,serif;">In 2002 Ron and Janice moved to Hot Springs Village, Ark., where he continued his hobbies and enjoyed living on the golf course. They returned to the Kansas City area in 2013.</span></span></em></p> <p><em><span style="font-size:20px;"><span style="font-family:times new roman,times,serif;">Ron was preceded in death by his parents. He is survived by his wife of 42 years Janice Tate; daughter Kimi Gingrich (Jack), Piper, Kan.; son Scott Tate (Cheryl) of Lake City, Colo.; stepdaughters Sherlyn Manson (Bill), Lake Quivira, Kan., and Michelle Perich (Forrest), Tonganoxie, Kan.; eight grandchildren and five great-grandchildren.</span></span></em></p> <p><em><span style="font-size:20px;"><span style="font-family:times new roman,times,serif;">A celebration of life will be held Mon., June 14, 5-6:30 pm at Johnson County Memorial Gardens Chapel, 11200 Metcalf, Overland Park.</span></span></em></p> <p><em><span style="font-size:20px;"><span style="font-family:times new roman,times,serif;">In lieu of flowers, the family suggests donations to the Tallgrass Creek Resident Care Fund.</span></span></em></p>
August 14, 1936
-
June 10, 2021
08/14/1936
06/10/2021
Recommend Ron's obituary to your friends.
Obituary for Ron Tate in Overland Park, Kansas
Ronald G. Tate, 84, of Overland Park, KS, passed away on June 10 with family by his side.
Ron was born to Max and Sylvia Keller Tate on Aug. 14, 1936, in Guion, Ark. He graduated from Bonner Springs High School in 1954. He was the first basketball player in BSHS history to score over 1,...
Events
There are no events scheduled. You can still show your support by sending flowers directly to the family, or plant a tree in memory of Ron Tate.
Visit the Tribute Store