Sign In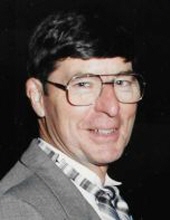 Robert Ray Hester
Robert Ray Hester, age 87 went home to be with the Lord on April 27, 2021. Born in East Bernstadt, Kentucky as Bobby Luker, adopted at age two by Garrett and Anne Maude (Galbraith) Hester. They moved to Saginaw in the early 1940's. Robert graduated from Arthur Hill High School, class of 1952. On April 18, 1953 he married his high school sweetheart Marlene Joan Schneider, they were married for 29 years before she passed. Robert later married Joyce Fuller whom preceded him in death in 2011. He worked as a truck driver for Alert Pipe and Supply Company then becoming a Journeyman Plumber Pipefitter, working for Local 85. Robert worked for three different GM Divisions and retired from Truck and Bus in 1999. Robert's love for his horse and the farm stemmed from Kentucky to Michigan. He was always taking care of the farm, the horses or working on projects to the very end. Roberts love for Jesus was very strong and he was happy to share the message with everyone he met. Robert is survived by his three sons: Paul (Mary) Hester, Daniel (Kayleen) Hester and Timothy (Julie) Hester. He is also survived by his grandchildren: Jason (Teri) Hester, Nichole (Jason) Babin, Daniel (Rhonda) Hester, Amanda (Kyle) Wiergowski, Doctor Kristina (Doctor Ernest) Sutton, Veronica Hester, Jaclyn (Kyle) Knox, Paul Hester, Garrett Hester and 16 great grandchildren. He was predeceased by his siblings Harold and Kris. A funeral service will take place at 1:00 pm on Saturday, May, 8, 2021 at W.L. Case and Company (201 N. Miller Road, Saginaw). Pastor Daniel Hester will officiate. Burial will follow at Roselawn Memorial Gardens. Friends may visit with the family on Friday, May 7, 2021 from 4:00 pm until 8:00 pm and on Saturday from 11:00 am until the time of the service at W.L. Case and Company.
January 5, 1934
-
April 27, 2021
01/05/1934
04/27/2021
Recommend Robert's obituary to your friends.
Plant a tree in memory of Robert
An environmentally friendly option
F
Frank Jastrzembowski
May 8, 2021
Dear Hester Family, My sincere condolences on Bob's passing. You are in my thoughts and prayers are being offered. I met Bob when I was an apprentice working on the Swan Valley HS. He was a true gentleman and a pleasure to be around. I have fond memories of him. R.I.P. B...
Continue Reading
A candle was posted for Robert Ray Hester.
H
Harold Steinke & Family
May 5, 2021
Sent with love and remembrance,
R.I.P. Robert. May GOD BLESS!!! You And Your Family And Friends. Now You Can Join Your First And Second Wives In Heaven.
A candle was posted for Robert Ray Hester.
D
Dr. William Hester
May 2, 2021
Bobby and his parents moved into the upper floor of our logger baron mansion before the time when I have memories. But he , my brother Tom and I took command of the floor above that to build stage coaches and reenact the scenes of the great cowboy and Indian scenes we sa...
Continue Reading
Country Western was posted for Robert Ray Hester.
I love you ❤️ Dad, you will be deeply missed.
K
Kevin and Dollie Knott
May 1, 2021
I am so sorry for the families loss, but am rejoicing in the Kingdoms gain. I remember the evening suppers (all meals) where we would bow our heads and give thanks for the many blessings. I pray that, that legacy continues in this family. A parents, grandparents and gre...
Continue Reading
R.I.P. Robert. May GOD BLESS!!! You And our Family And Friends. Now Your In Heaven With Jesus Christ.
Bible was posted for Robert Ray Hester.