Sign In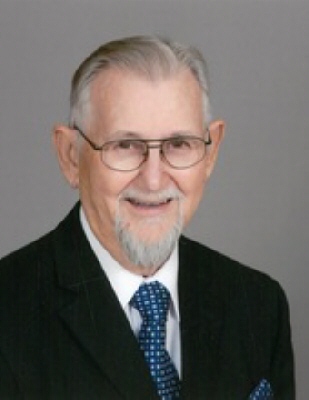 Reverend Guy Richard Baer
THE REVEREND GUY RICHARD BAER Born July 17, 1934 Died April 21, 2021 Rev. Guy Richard Baer passed into eternal life peacefully at home attended by his four children. Guy retired as a pastor in 1996 having served for over 40 years and was a member of the Susquehanna Conference of the United Methodist Church. He was a member of the New Life Quartet. He attended St. Paul United Methodist Church in Chambersburg. Guy was a devoted and loving husband, father, grandfather, and great grandfather. Guy was born in Eldred Township, Lycoming County, Pennsylvania and was preceded in death by his wife of 65 years, Eleanor Grace (Frey) Baer on September 1, 2020. He was also preceded in death by his parents, James Oliver and Ruth Elizabeth (Holtry) Baer, and 6 brothers and 2 sisters. Guy is survived by his four children, The Rev. Dr. Timothy R. Baer (Ann) of Mechanicsburg, Karen S. Baer of Williamstown, Ruth A. Dietz (Chub) of Wexford and Kenneth D. Baer (Amy) of Mechanicsburg. He is also survived by his sister, Thelma Shannabrook of Newport News, VA., seven grandchildren and eleven great grandchildren as well as nieces and nephews. Guy received his Bachelor of Arts degree in 1963 and achieved his Master of Divinity degree from Lutheran Theological Seminary at Gettysburg in 1968. He served as pastor of Mt. Vernon UB from 1954 to 1955, assistant pastor of Etna Ave UB in Huntington IN from 1955 to 1958 and pastor of Pleasant Hill UB in Greencastle from 1958 to 1963. He ministered as pastor of Cold Springs UB in Fayetteville from 1963 to 1964 and assistant pastor of King St UB in Chambersburg from 1964 to 1966. He was associate pastor of St Paul UMC in Chambersburg from 1966 to 1970 and pastor of Greenwood UMC in Altoona from 1970 to 1974. Guy was Associate Director of the Central Pennsylvania Conference Council on Ministries from 1974 to 1981. He served as pastor of Shiremanstown UMC from 1981 to 1992 and Bellefonte Faith UMC from 1992 to 1996. The celebration of Guy's life will be held on Saturday May 1, 2021 at St. Paul United Methodist Church with the Rev John Kratz officiating. Family will receive friends at 10:00 with the service commencing at 11:00 followed by interment at Mongul cemetery. In lieu of flowers, memorial donations may be made in Guy's name to St. Paul UMC, 750 Norland Ave., Chambersburg, PA 17201. Online condolences may be expressed at www.fogelsanger-brickerfuneralhome.com.
July 17, 1934
-
April 21, 2021
07/17/1934
04/21/2021
Recommend Reverend Guy's obituary to your friends.
Plant a tree in memory of Reverend Guy
An environmentally friendly option
C
Colleen Middour
May 14, 2021
Please accept our sympathy to the families of Rev. Guy's passing. We know two of his sons. Rev. Timothy Baer was our Superintendent for a time and Ken is a good friend of my sister Michelle and Luis Martinez.Waynesboro, PA
P
Penny Baer Dorand
April 29, 2021
Penny (Baer) Helm Dorand

Our heartfelt sympathy to the family. I am so sorry that we cannot attend the services as we are still in Florida. Uncle Guy (my father Edgar's brother) was always my favorite uncle. It was an honor to have him perform the ceremony to marry m...
Continue Reading
E
Emmett Kessinger
April 26, 2021
Our sympathy to the family of Reverend Guy Richard Baer. Many memories during our high school years
He was always there to help.
CLASS OF 1953
CHAMBERSBURG, HIGH SCHOOL
CHAMBERSBURG, PENNSYLVANIA
B
Barbara Kelly
April 25, 2021
My deepest sympathy to Karen, Tim, Kenny, Ruth and the extended families for your loss. We all know that Uncle Guy and Aunt Eleanor are together in the presence of the Lord right now. It is so comforting to have that assurance. I pray that your memories will bring you...
Continue Reading
M
Maggie Emery
April 24, 2021
Ken and family, thinking of you and praying for you in this sorrowful time. May your memories comfort you. Maggie Emery
P
Peggy. Spengler
April 23, 2021
What a great man and great family. You are in my thoughts and prayers. Thanks be to God for the resurrections of Jesus who has taken Guy home for all eternity and the assurance of His presence with HIM always. I will be with you always. until the end of time. Rev. P...
Continue Reading
C
Cindy Gettins
April 23, 2021
Deepest sympathy to the family. Cindy Gettins
F
Funeral Home
April 23, 2021
F
Funeral Home
April 23, 2021
F
Funeral Home
April 23, 2021