Sign In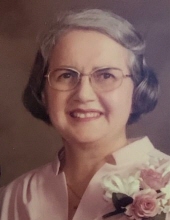 Marvelle Z. Klein
Long time Aurora resident Marvelle Z. Klein passed away peacefully Easter morning, Sunday, April 4, 2021 at the home of her daughter. She was born February 12, 1924 in Forest Park, Illinois to William and Alma Zilly, who passed away 3 weeks after her birth. She was devoted to her mother Myrtle who raised her. She grew up in Villa Park and graduated from York High School and Illinois State University. She taught 4th grade for several years in Riverside, Illinois. She married Robert Klein in 1952 and they settled for a year in Rhinelander Wisconsin. Upon their return to Illinois, she and Bob made their home in Aurora. She was preceded in death by her husband, Bob. She is survived by her daughters, Patrice (the late Dr. Andrew) Perez and Daun (Nancy Garber) Blain; grandchildren, Alex Perez, Stephanie (Bryan) Acevedo, Hilary Blain and Haley (Luke) Krostal and great grandchildren, Brynn Elise and Derek Andrew Acevedo. She was a charter member of Resurrection Lutheran Church. She was a woman of faith and devoted to the word of God. Services will be private with interment at St. Paul Lutheran Cemetery. Memorials may be directed to Resurrection Lutheran Church, 2567 W. Sullivan Road, Aurora, Illinois 60506. .
February 12, 1924
-
April 4, 2021
02/12/1924
04/04/2021
Recommend Marvelle's obituary to your friends.
Plant a tree in memory of Marvelle
An environmentally friendly option
3 trees planted in memory of Marvelle Z. Klein.
R
Randy and Kathy Lusher
April 11, 2021
Please accept our most heartfelt sympathies for your loss our thoughts are with you and your family.
N
Nataly and Lauren
April 10, 2021
May this tree represent the beautiful and full life that Marvelle lived. We are so sorry for your loss.
K
Keith and Cindy Krostal
April 9, 2021
Such a beautiful woman who left such a beautiful legacy. Praying for the comfort of a lifetime of memories, so sorry for your loss.
Many wonderful memories of Aunt Marv and Uncle Bob growing up. Daun and Patrice our Deepest Sympathy. Craig and Mary Zilly
J
Jacqueline Hull
April 7, 2021
Daisies was posted for Marvelle Z. Klein.
M
Miriam Isola
April 7, 2021
Our deepest condolences to the entire family. I remember seeing your mother often when visiting Daun's house. I also remember hearing that she was still able to touch her toes, when requested by the doctor, well into her 90s!