Sign In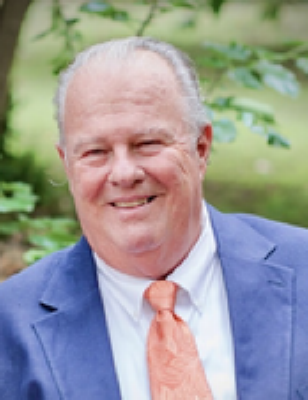 Van Gray Bishop
<p>VanNoy (Van) Gray Bishop, 74, of Nampa, passed away Monday, Feb 8, 2021, at his home in Mazatlan, Mexico.</p> <p>Van was born on August 22, 1946 in Nampa, ID to George Edward Bishop and Madge Gray Bishop. Van and his two older brothers, Jack and Gary, were raised in Nampa until 1952. They then moved to Jerome, where George started a tractor sales company giving Van the opportunity to &ldquo;drag main&rdquo; on a tractor.</p> <p>It was in Jerome that all three brothers met their future wives. Years before their marriage, Van and Jeanne both wrote about the feelings they had for each other. Van, at the tender age of 13, wrote that meeting Jeanne, &ldquo;was the time (that his) great love period came in.&rdquo; Around the same time, Jeanne wrote that she &ldquo;had quite the case for Van.&rdquo;</p> <p>Their romance paused when Van and his parents moved back to Nampa in 1962. Van graduated from Nampa High school in 1964. While at Nampa High, Van served as Student Body President, played center on the football team, and met his lifelong friend, Roy Young.</p> <p>Van went to college at Utah State University for a short time, and afterwards returned to Nampa to work at the local radio stations KCID &amp; KYET. He was then drafted into the Army in 1967.&nbsp; After returning home, Van joined the police department in Oakland, California, where he worked on routine patrol and in a special operations section on a felony squad during the Black Panther movements.</p> <p>Like a storybook romance, Van and Jeanne magically reconnected during a visit back to Jerome. In 1971, they were married.&nbsp;</p> <p>Van went on to help set up the 911 emergency system for the State of California in 1974 while attending the Lincoln University School of Law. He and law school friend, Bob Dimino, graduated in 1975 and opened a practice together in Fremont, California. Jeanne worked as their secretary and bookkeeper.</p> <p>While in California, Van and Jeanne had two children, Lawrence (Larry) and Kristina (Kristi). In 1981, they moved back to Idaho to raise their family. Van became the Canyon County Public Defender in 1982, where he served the community for 14 years. He then continued in private practice until 2010. His office was a training ground for many attorneys, and he was proud to say he had given a start to many of the attorneys and judges in the area. The day someone called him &ldquo;an institution&rdquo; at the courthouse made him proud.</p> <p>Van lived and played hard throughout his life. His many adventures included flying, announcing sporting events and even buying a radio station.&nbsp; Van and Jeanne purchased a bed and breakfast &amp; fishing villa in El Fuerte, Mexico in 1991, and planned to retire there in the future. Jeanne passed away in 2001 before that dream could come true. However, Van continued the dream, and in 2010, retired full time and moved to the beach in Mazatlan. He never remarried.</p> <p>After retirement, Van kept himself busy. He worked part time with his daughter accompanying her on all of her death penalty mitigation trips throughout the remote villages of Mexico. He also volunteered as the defense attorney on a few additional cases.</p> <p>He also loved to play tour guide to his many visiting friends, listen to live music, play golf, walk the pool, teach people how to boogie board, gab about the world&rsquo;s problems, and send messages to everyone about how wonderful the sunny blue skies and ocean breezes were in Mexico. A friend of his eloquently summed up his life with, &ldquo;Van lived life as an adventure that others only dream about.&rdquo;</p> <p>Van passed away doing what he loved, socializing. He had a lovely evening out with friends and upon his return home, collapsed from a heart attack and was instantly gone. &nbsp;Although he left this world far too early, we are thankful that he passed without suffering.</p> <p>He is survived by his children Lawrence Bishop and Matt &amp; Kristi Presson, and four grandchildren, Xander Bishop (24), and Jeremiah (14), Jonah (11), &amp; Lucas Presson (2 months). He was preceded in death by his parents, siblings, and wife, Jeanne (Hancock) Bishop.</p> <p>Services will be held at The Church of Jesus Christ of Latter-day Saints at 88 S. Happy Valley Road in Nampa on Tuesday, March 2, at 11:00 A.M. The services will be livestreamed via the link below.</p> <p>In an effort to remember Van, the family is asking friends and family to upload memories and videos to the following link: <a href="https://reflect.oneday.com/c/axgDVNGOWY">https://reflect.oneday.com/c/axgDVNGOWY</a>.&nbsp;</p>
August 22, 1946
-
February 8, 2021
08/22/1946
02/08/2021
Recommend Van's obituary to your friends.
Obituary for Van Gray Bishop in Nampa , Idaho
VanNoy (Van) Gray Bishop, 74, of Nampa, passed away Monday, Feb 8, 2021, at his home in Mazatlan, Mexico.
Van was born on August 22, 1946 in Nampa, ID to George Edward Bishop and Madge Gray Bishop. Van and his two older brothers, Jack and Gary, were raised in Nampa until 1952. They then moved to Jerome, where George started a tractor sales company giving Van the opportunity to "drag main" on a tractor.
It was in Jerome that all three brothers met their future ...
Events
There are no events scheduled. You can still show your support by sending flowers directly to the family, or plant a tree in memory of Van Gray Bishop.
Visit the Tribute Store