Sign In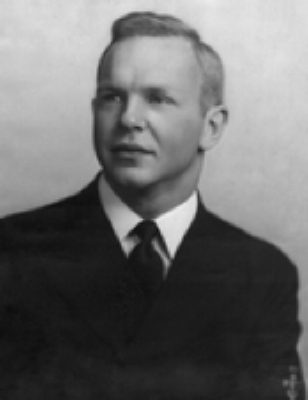 Clyde "Hap" Konrad Smith
<p>&nbsp;&nbsp;&nbsp;&nbsp; Clyde &ldquo;Hap&rdquo; Konrad Smith, 95, of the Town of Sevastopol, died peacefully in the comfort of his home Monday evening, February 8, 2021 with his family at his side.</p> <p>&nbsp;&nbsp;&nbsp;&nbsp; He was born in Sturgeon Bay on December 9, 1925, the son of Oscar Samuel Smith and Emma Marie (Volletz) Smith. Hap graduated from Sevastopol High School with the class of 1943 and went on to serve his country with the United States Navy in the V-12 program during WWII.</p> <p>&nbsp;&nbsp;&nbsp; He began his collegiate studies at Park College in Parkville, MO while serving in the Navy. Upon his discharge from service, Hap continued his studies at Michigan State University in East Lansing, MI. There, he met Mary &quot;Jinx&quot; Edith Canfield, and they were united in marriage at Peoples Church in East Lansing on September 6, 1947. Upon the completion of his undergraduate studies, Hap enrolled in the MSU College of Veterinary Medicine. After completing his Doctor of Veterinary Medicine (DVM) in 1951 and his Masters in 1953, he continued his education at University of Notre Dame in Indiana where he received his Ph.D. in microbiology.</p> <p>&nbsp;&nbsp;&nbsp;&nbsp; Hap was Professor of Veterinary Medicine and was involved in veterinary research at the Ohio Agricultural Research and Development Center, in Wooster, OH, a branch of The Ohio State University, for over 20 years. Upon his retirement in 1986, he returned home to Door County, WI with Jinx, and they resided together in the Town of Sevastopol. Hap and Jinx shared nearly 58 years of marriage. She preceded him in death on July 28, 2005.</p> <p>&nbsp;&nbsp;&nbsp;&nbsp; Professionally, Hap was a member of the American Veterinary Medical Association, the American Association of Bovine Practitioners, and the American College of Veterinary Microbiologists. He was actively involved and supported the communities in which he lived, serving as President of both the Wooster Noon Lions Club and the Wooster Swim Club. Hap was also a Boy Scouts troop leader for his sons. While living in Door County, he enjoyed participating in the local cemetery walks and was an active volunteer with historical societies, museums, schools, and conservation organizations throughout Door County. Hap and Jinx were member of Hope United Church of Christ in Sturgeon Bay. He was an avid woodcarver and had a passion for all things nature, especially birds and trees, so many of woodcarvings were of birds. As a proud Spartan alumnus, Hap was the organizer of the (annual) Christmas letter for the Michigan State University College of Veterinary Medicine Class of 1951.</p> <p>&nbsp;&nbsp;&nbsp;&nbsp; He &nbsp;will be missed by his four sons, Owen (Virginia Halloran) of Powell, OH, Kevin of Boulder, CO, Todd (Julia), and Barth (Dani), both of Wooster, OH; ten grandchildren, Evan (Aimee Mauger) Smith, Erin (Ryan) Hager, and Brett (Lauryn Esposito) Smith, Darren (Jessica Bloise) Smith and Lisa Smith, Laura (Jonathan) Baize, Leslie (Chad) Alvis, and Brian (Alexis &quot;Lexi&quot;) Smith, and Courtney (Ryan) Culbertson and Kyle Smith; 11 great-grandchildren; nieces and nephews, Richard Smith, Mary Smith Van Den Bogart, and Tim (Kelly McDougall-Smith); other relatives; and special friend, Thelma Walker of Sturgeon Bay.</p> <p>&nbsp;&nbsp;&nbsp;&nbsp; Hap was preceded in death by his parents; wife; daughter-in-law, Susan Smith; two brothers, Bruce (Gladys) Smith and Ralph (Anna Mae) Smith; and other relatives.</p> <p>&nbsp;&nbsp;&nbsp;&nbsp; His life will be celebrated in Sturgeon Bay at a later date - to be announced. Hap will be laid to rest in Bayside Cemetery beside his wife, Jinx.</p> <p>&nbsp;&nbsp;&nbsp;&nbsp; Memorials may be given in Clyde&#39;s honor for Unity Hospice, Door County Land Trust, or the The Nature Conservancy (mention &ldquo;For Door County&rdquo; in the payment memo).</p> <p>&nbsp;<em>&nbsp;&nbsp;&nbsp; Our family would like to extend a special thanks to the staff of Unity Hospice for their care given to our father.</em></p> <p>&nbsp;&nbsp;&nbsp;&nbsp; Huehns Funeral Home, Inc. &amp; Door County Crematory LLC in Sturgeon Bay are assisting the Smith family. Expressions of sympathy, memories, and photos of Clyde may be shared with his family through his tribute page at www.huehnsfuneralhome.com.</p> <p>&nbsp;</p> <p>&nbsp;</p> <p>&nbsp;</p>
December 9, 1925
-
February 8, 2021
12/09/1925
02/08/2021
Recommend Clyde "Hap"'s obituary to your friends.
Obituary for Clyde "Hap" Konrad Smith in Sturgeon Bay, Wisconsin
Clyde "Hap" Konrad Smith, 95, of the Town of Sevastopol, died peacefully in the comfort of his home Monday evening, February 8, 2021 with his family at his side.
He was born in Sturgeon Bay on December 9, 1925, the son of Oscar Samuel Smith and Emma Marie (Volletz) Smith. Hap graduated from Sevastopol High School with the class of 1943 and went on to serve his country with the United States Navy in the V-12 program dur...
Events
There are no events scheduled. You can still show your support by sending flowers directly to the family, or plant a tree in memory of Clyde "Hap" Konrad Smith.
Visit the Tribute Store