Sign In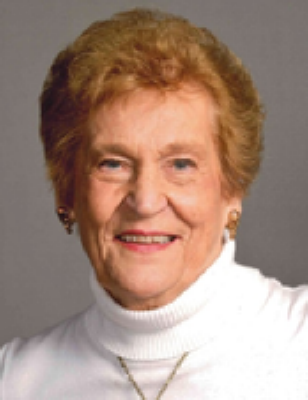 Marilyn V. (Buschur) Koch
<p style="text-align: justify;"><br /> <strong><span style="font-size:12px;"><span style="font-family:georgia,serif;">Marilyn V. (Buschur) Koch, age 84, died peacefully on Sunday, February 7, 2021,&nbsp;at her residence, Sage Park of Gahanna.</span></span></strong></p> <p style="text-align: justify;"><span style="font-size:12px;"><strong><span style="font-family:georgia,serif;">Marilyn was born January 17, 1937, to Urban H. and Rosena (Dippold) Buschur,&nbsp;on their Weitz Road family farm north of Celina.</span></strong></span></p> <p style="text-align: justify;"><span style="font-size:12px;"><strong><span style="font-family:georgia,serif;">She married Charles O. Koch,&nbsp;an Ohio State Highway Patrolman, on May 9, 1959,&nbsp;at Immaculate Conception Catholic Church in Celina. &nbsp;He preceded Marilyn in death&nbsp;October 12, 2000.</span></strong></span></p> <p style="text-align: justify;"><span style="font-size:12px;"><strong><span style="font-family:georgia,serif;">Survivors include two sons, Michael C. Koch of Cincinnati and Mark A. (Penni) Koch&nbsp;of Hoover, Alabama; a daughter, Julia Kay (Ric) Hughes of Pataskala; six grandchildren,&nbsp;Mallory (Justin), Allison (Dylan), Jason, Anna Gray, Emily, and Chase; a great grandchild,&nbsp;Katherine; and two brothers, Ronald (Joan) Buschur of Celina, and Marvin (Sue) Buschur&nbsp;of Coldwater.</span></strong></span></p> <p style="text-align: justify;"><span style="font-size:12px;"><strong><span style="font-family:georgia,serif;">She was preceded in death by a daughter, Linda Marie; a brother, Urban (Mary) Buschur;&nbsp;and a sister, Thelma (Jim) Homan.</span></strong></span></p> <p style="text-align: justify;"><span style="font-size:12px;"><strong><span style="font-family:georgia,serif;">Marilyn was a 1955 Immaculate Conception High School graduate.&nbsp; She was a retired&nbsp;insurance agent and homemaker.</span></strong></span></p> <p style="text-align: justify;"><span style="font-size:12px;"><strong><span style="font-family:georgia,serif;">After relocating from Celina to Portsmouth and then Bucyrus, Marilyn resided for 42 years&nbsp;in McComb, and was an active member of St. Michael the Archangel Parish in Findlay.</span></strong></span></p> <p style="text-align: justify;"><span style="font-size:12px;"><strong><span style="font-family:georgia,serif;">A private Funeral Mass for Marilyn will be celebrated at Immaculate Conception&nbsp;Catholic Church, Celina, the Rev. Tim McFarland, C.PP.S., presiding.&nbsp;</span></strong></span></p> <p style="text-align: justify;"><span style="font-size:12px;"><strong><span style="font-family:georgia,serif;">After Mass, interment will take place in St. Mary&rsquo;s Catholic Cemetery, Celina.&nbsp;</span></strong></span></p> <p style="text-align: justify;"><span style="font-size:12px;"><strong><span style="font-family:georgia,serif;">Please visit the Immaculate Conception Church website, celina-ic.org,&nbsp;to&nbsp;stream the service.&nbsp;&nbsp;The video will be available to watch at&nbsp;10:30 a.m.,&nbsp;Friday, February 12,&nbsp;and&nbsp;for 30 days following.</span></strong></span></p> <p style="text-align: justify;"><span style="font-size:12px;"><span style="font-family:georgia,serif;"><strong>In-memoriam donations may be made to Heartland Hospice Memorial Fund&nbsp;(heartlandhospicefund.org/donate,&nbsp;in memory of Marilyn Koch; please acknowledge&nbsp;Julie Hughes, 4651 Headleys Mill Rd., Pataskala, OH 43062)&nbsp;or the Alzheimer&rsquo;s Association (act.alz.org)</strong></span></span><br /> &nbsp;</p> <p style="text-align: justify;">&nbsp;</p>
January 17, 1937
-
February 7, 2021
01/17/1937
02/07/2021
Recommend Marilyn's obituary to your friends.
Obituary

Marilyn V. (Buschur) Koch, age 84, died peacefully on Sunday, February 7, 2021, at her residence, Sage Park of Gahanna.
Marilyn was born January 17, 1937, to Urban H. and Rosena (Dippold) Buschur, on their Weitz Road family farm...
Events
There are no events scheduled. You can still show your support by sending flowers directly to the family, or plant a tree in memory of Marilyn V. (Buschur) Koch.
Visit the Tribute Store