Sign In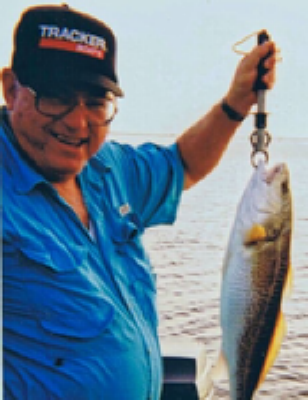 Charles Lee "Chuck" Stoner
<p>Charles Lee &ldquo;Chuck&rdquo; Stoner died in the early morning hours of Friday January 29,2021 in the Baylor Scott &amp; White hospital in Temple, TX at the age of 79 due to COVID-19 related issues.</p> <p>Charles is survived by his sole child Gary Lynn, his daughter-in-law Katie Nicole, his two grandchildren Robert Christopher &amp; Jonathan Charles, and his two sisters Jessie Mae Morren and Mildred Diann Leatherwood.&nbsp; He is preceded in death by his wife Verna Joyce and his parents Charles Leslie &ldquo;Sam&rdquo; and Dorothy Lee Stoner.</p> <p>Charles was born a few months before the beginning of World War II in 1941 in Wellington, TX.&nbsp; He graduated Highschool in Floydada, TX along with his sweetheart Verna Joyce in 1960.&nbsp; Very shortly after graduation, they were married and left for New Mexico where Charles joined the Department of Transportation.&nbsp;</p> <p>Charles then decided to enlist into the U.S. Navy in 1966 where he had duty stations on the USS Shangri LA and the USS John F Kennedy aircraft carriers&nbsp;over the next several years.&nbsp;&nbsp;During his duty station out of Jacksonville FL, Charles and Joyce delivered Gary Lynn, their first and only child in 1968.&nbsp;</p> <p>After a 4-year tour out of Kingsville TX, he took a break from the Navy and decided to move the family and go live on a pig farm with his brother Sammie Les and their family outside of Panhandle, TX.&nbsp; Times were tough there on the farm.&nbsp; After a year, Charles moved into town in Panhandle, TX and got a job working for Bell Helicopters out of Amarillo, TX.&nbsp;That lasted for a little under a year when he decided to go back into the Navy, staying on as an Active Duty sailor, but in the Navy Reserves so he would not have to be deployed on ships and leave his family anymore.&nbsp; He had three additional duty stations, Millington TN, South Weymouth MA, and finally Belle Chase LA where he retired with nearly 21 years of service.&nbsp;</p> <p>By the time Charles retired, Gary had graduated high school from Belle Chase High and went off to the U.S. Army.&nbsp; So, Charles and Joyce moved to Gretna, LA and he continued his next couple of jobs until he landed a position with the U.S. Customs doing similar &ldquo;supply&rdquo; level work for all the planes U.S. Customs maintained.&nbsp;</p> <p>Charles stayed with U.S. Customs until he had a stroke in 1999.&nbsp;&nbsp; Before that though, he welcomed his first grandson Robert Christopher in July 1998.&nbsp; Charles was overjoyed with his first grandchild and was looking forward to taking him fishing when he was old enough.&nbsp; But alas with the stroke in 1999, that was never fully realized to the degree he probably wanted.&nbsp;</p> <p>Charles survived the stroke, but his speech was limited to &ldquo;YES&rdquo; and &ldquo;NO&rdquo; or &ldquo;Coffee&rdquo; and the like.&nbsp; He was also impacted in his motor skills, needing help from periodic nurses in the home as well as Joyce becoming his primary caregiver.</p> <p>Charles and Joyce moved to the Baton Rouge area a couple years later to be closer to Gary, his wife Katie and the grandkids, which he welcomed his second grandchild Jonathan Charles in 2004.&nbsp; Charles&rsquo; love of his life, Joyce, passed away in Baton Rouge in 2009.&nbsp;</p> <p>Gary relocated to the Austin TX area in 2010/2011 and brought Charles and was able to get him into the William R Courtney Veterans home in Temple TX, where he continued to live until he caught COVID-19 and had to be taken to the hospital until he&nbsp;passed.</p> <p>Charles loved the U.S. Navy.&nbsp; He was an aviation storekeeper.&nbsp; He was one of the team of people that kept the planes flying by keeping parts on hand or knowing where and how to get parts and materials to keep plane flying.&nbsp; Either onboard aircraft carries or on land based with the different Sub hunter squadrons (VR53, VP92 and VP94).&nbsp; His love for the Navy drove a desire of knowing more of military history of his son Gary and what helped Gary decide to join the military himself.&nbsp;&nbsp;</p> <p>Charles&rsquo; two favorite passions outside of work for most of his life was fishing and bowling.&nbsp; No matter what duty station or what vacation trip they may have been on, Charles would always find where to go fishing.&nbsp;Charles and Joyce also gained the love of bowling due to the fun on base bowling leagues they started to join in Millington TN and continued to participate in bowling leagues for their remaining duty stations.&nbsp;</p> <p>Family vacations were all about traveling back to Floydada or Shamrock, TX to visit family members due to living so far away all the time.&nbsp; The longest such trip was from Boston to Shamrock, leaving out at 4am on Thursday and getting to Shamrock by 5pm the next day &ndash; pretty much nonstop except for pit stops along the way.&nbsp; Charles and Joyce loved stopping off at the Stucky&rsquo;s along the way on all those family vacation trips back home.</p> <p>Surprisingly Charles outlived his wife by 11 years even after suffering from a stroke.&nbsp; He was one ornery guy for sure.</p> <p>Charles live this last 9 years the at the William R Courtney Veterans home in Temple TX.&nbsp; After Joyce passing, he needed near 24x7 support for key functions at times.&nbsp; He loved the staff and his fellow veterans and veteran spouses in the VA home.&nbsp; He flirted with every woman, every day, by kissing their hand as he passed by.&nbsp; He would get to the dining hall early and ensure all the women would have their coffees and drinks delivered to them and whatever else he could assist them on.&nbsp; The team at William R Courtney treated Charles like family.&nbsp; The Stoner family would like to thank everyone at William R Courtney for their hard work the last 9 years as well as this past year fighting to keep our veterans safe as much as possible.&nbsp;</p> <p>A viewing of the body is scheduled for Monday Feb 22nd&nbsp;between 2-4pm at Gateway Funerals and Cremations, located at 17390 Preston Rd STE 310, Dallas, TX 75252.&nbsp; Charles will be buried at the Dallas-Fort Worth National veterans cemetery with military honors, Tuesday Feb 23rd&nbsp;at 10:30am.&nbsp;&nbsp; His family will be adding Joyce&rsquo;s ashes along with Charles and be buried together.&nbsp; In lieu of flowers, please send donations to St Jude Children&rsquo;s hospital or one of your favorite local institutions that need it.</p>
February 9, 2021
-
February 9, 2021
02/09/2021
02/09/2021
Recommend Charles's obituary to your friends.
Obituary for Charles Lee "Chuck" Stoner in Dallas , Texas
Charles Lee "Chuck" Stoner died in the early morning hours of Friday January 29,2021 in the Baylor Scott & White hospital in Temple, TX at the age of 79 due to COVID-19 related issues.
Charles is survived by his sole child Gary Lynn, his daughter-in-law Katie Nicole, his two grandchildren Robert Christopher & Jonathan Charles, and his two sisters Jessie Mae Morren and Mildred Diann Leatherwood. He is preceded in death by his wife Verna Joyce and his pare...
Events
Monday, February 22 2021
02:00 PM
- 04:00 PM
Gateway Funerals & Cremation
17390 Preston Rd. Suite 310
Dallas,
TX
75252