Sign In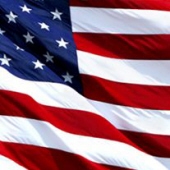 Charles L. Brosh
Charles L. Brosh, 76 of Irwin died Monday January 4, 2021 in Excela Health Westmoreland Hospital. He was born March 1, 1944 in Mount Pleasant a son of the late Charles and Rose Beran Brosh. Mr. Brosh was a graduate of Germantown High School and Penn State University. He was a veteran of the United States Air Force, where he served for seven years.. He was employed by the Central Intelligence Agency for many years. He was a member of the VFW in Virginia. He is survived by one brother, Richard Brosh of Mount Pleasant; two sisters-in-law, Gladys Brosh and Loretta J. Brosh, both of Mount Pleasant; several nieces and nephews and their families and his dear friends, Marlyn, Evelyn, Rick, Pat and Paul. In addition to his parents he was predeceased by two brothers, William and Thomas Brosh; a sister Genevieve Brosh and a sister-in-law, Loretta H. Brosh. Funeral services will be private with Interment in the Mount Pleasant Cemetery. All arrangements are under the direction of the Brooks Funeral Home, Inc., 406 E. Washington St., Mount Pleasant, Pa. To offer a condolence or remembrance please visit www.brooksfuneralhomes.com
March 1, 1944
-
January 4, 2021
03/01/1944
01/04/2021
Plant a tree in memory of Charles
An environmentally friendly option
F
Funeral Home Owner
January 21, 2021
1 files added to the album Album
D
Debra Gaggiani
January 8, 2021
God bless you, Chuck. We will treasure the wonderful memories we have of our times with you.

I can't believe how lucky I was, on my first work assignment, to have your help and support in Cyprus. You were part of our overseas "family" in every way. Whether it was your g...
Continue Reading
E
Evelyn Hardinger
January 5, 2021
Rest in eternal peace now, Chuck. Where do I even begin?

First and foremost, I want to say thank you for the kindness, love and the generosity that you have shown to my mom and to my family. We hope that we brought joy into your life as much as you ours.

Secondly, I w...
Continue Reading
D
Debra Gaggiani
January 8, 2021