Sign In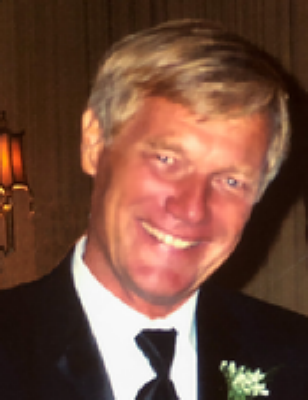 Gregory Hansen
<p>PLEASE BE ADVISED-</p> <p>Due to COVID, all services for Gregory will be private.</p> <p>A Memorial&nbsp;Service will be planned for a later date.</p> <p>&nbsp;</p> <p>Gregory Standal Hansen Sr., 72, passed away on January 9, 2021, at his vacation home in the Adirondacks. Born on August 16, 1948, in Staten Island NY, Greg was a life-long Staten Islander.&nbsp; He grew up with his parents and five siblings in Tottenville and spent his childhood days exploring the south shore beaches and woods. Greg&#39;s love and wonder of nature began on those shores of Tottenville and carried him on multiple adventures across the country throughout his life.</p> <p>Greg graduated from Tottenville High School in 1966.&nbsp; He attended&nbsp;the&nbsp;University of Texas-El Paso from 1966-1968. Deciding college wasn&#39;t for him, he joined the United States Navy in 1968, following in the footsteps of his father, brother, and uncles &ndash; a heritage which he was proud of. Shortly after joining the Navy, Greg met his one and only true love, Sueann Moore also from Staten Island.&nbsp; They married on August 8, 1970, in Staten Island.</p> <p>Greg and Sueann lived on Coronado Island in California from 1970-1972 while Greg served in the Navy.&nbsp; They moved back to Staten Island in 1973. In 1978, Greg and Sue bought their &quot;homestead&quot; on Brehaut Ave in Tottenville &ndash; two fixer-upper houses on one acre of property where they would raise their family of 8 children and live together for 41 years. Greg fixed up one home for his family to live in and rented the other to his great aunt.&nbsp; The backyard became the family&#39;s playground.&nbsp; Here, Greg spent time building forts, tree houses, dollhouses, swings, zip-lines, and a basketball court for him and his children to play. Greg was an avid animal lover and kept a revolving door of pets including dogs, chickens, and a pony. Their home on Brehaut Avenue was the place where family and friends came to have fun. Greg was famous for giving wild hayrides at parties. He would load up kids and adults alike on hay bales on his trailer and zoom through the undeveloped wood trails of Tottenville, giving everyone the thrill of their life.</p> <p>Greg worked as a carpenter for NYC District Council of Carpenters Local 20.&nbsp;&nbsp;In 1990 he started working for NYC Housing Authority.&nbsp; Throughout the years Greg also worked for himself as a tree-cutter and contractor.&nbsp;&nbsp;&nbsp; He would bring Suzie and the kids on his &quot;estimates&quot; when he went out to bid on jobs. He made everyday events like a car ride into magic moments.</p> <p>After rehabbing his first family home, he dreamed of building a home from scratch. In 2005, he made his dream a reality. He designed plans for a new home on the grounds of his property on Brehaut Ave and then started building it himself.&nbsp; He sold his original home to his son Luke and the next-door property to his son Greg.&nbsp; Eventually, there was a Hansen compound of three family homes on the block on Brehaut.&nbsp; Greg also designed and built a vacation home in the Adirondacks with his oldest son, Greg Jr.</p> <p>Greg lived life to the fullest. He found joy in his faith, family, and nature.&nbsp; He was happiest when he had his wife by his side and any semblance of his 8 kids, 7 children-in-law, and 23 grandchildren around him.&nbsp; He regularly took his family on spontaneous trips to Disney World or summer-long camping trips.&nbsp; In 2013, Greg rode his bicycle across the United States to raise money for clean water wells in Africa. In&nbsp;2014,&nbsp;he traveled with his wife and siblings to Norway where he visited the towns that his maternal and paternal grandparents had been born.</p> <p>Greg took great pride in his children.&nbsp; Five of their six sons served in the United States Navy, following in their father&#39;s footsteps.&nbsp; Three sons went on to become US Navy SEALS.&nbsp; Two sons serve as NYC firefighters.&nbsp; He loved to hear stories and repeat stories of their experiences and adventures.</p> <p>In recent years, Greg and Sue spent winter months in the San Diego area where four of their children reside. They had plans to be bi-coastal, spending time with half their kids on the east coast for part of the year and the other half on the west coast.&nbsp; They sold their home in Tottenville in June 2020.&nbsp; They were planning many more adventures together when Greg was suddenly called home to be with his Lord.&nbsp;</p> <p>Greg found comfort in these words of scripture in reference to his sister&#39;s death years ago.&nbsp; They are a fitting&nbsp;testimony of&nbsp;a man who lived his life with passion, love, faith, and beauty.</p> <p>II Timothy 4:6b-8</p> <p>&quot;...the time of my departure is at hand.&nbsp; I have fought the good fight, I have finished the race, I have kept the faith. Finally, there is laid up for me the crown of righteousness, which the Lord, the righteous judge, will give to me on that day, and not to me only but also all who love his appearing.&quot;</p> <p>Greg is survived by his wife of 50 years, Sueann Elizabeth Moore Hansen, and his two daughters and six sons and their spouses: Christy (Hansen) &amp; Jeff Dernlan, Greg Jr. &amp; Kerri Hansen, David &amp; Sandy Hansen, Luke &amp; Jessica Hansen, Joshua &amp; Erika Hansen, Marc &amp; Roxana Hansen, Leah (Hansen) &amp; Garrett Chelsen, and Matthew Hansen. He is survived by 23 adoring grandchildren, brothers Alfred and Rodney, and sister Patricia (Hansen) Richards as well as many nieces, nephews, and in-laws. Greg is predeceased by his parents, Alfred and Beatrice Hansen, sisters Beverly Iavaroni and Barbara Bougades and daughter Deidre Alvina Hansen.</p> <p>&nbsp;</p> <p>&nbsp;</p>
August 16, 1948
-
January 9, 2021
08/16/1948
01/09/2021
Recommend Gregory's obituary to your friends.
Obituary
PLEASE BE ADVISED-
Due to COVID, all services for Gregory will be private.
A Memorial Service will be planned for a later date.
Gregory Standal Hansen Sr., 72, passed away on January 9, 2021, at his vacation home in the Adirondacks. Born on August 16, 1948, in Staten Island NY, Greg was a life-long Staten Islander. He grew up with his parents and five siblings in Tottenville and spent his childhood days exploring the south shore beaches a...
Events
There are no events scheduled. You can still show your support by sending flowers directly to the family, or plant a tree in memory of Gregory Hansen.
Visit the Tribute Store