Sign In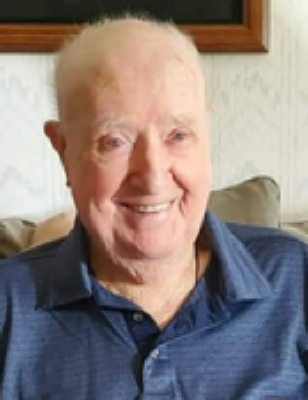 Robert S. "Bob" Skyles
<p>&nbsp;</p> <p>&nbsp;</p> <p>&nbsp;Robert S. &lsquo;Bob&rsquo; Skyles, of Nampa was received into the arms of his Lord Jesus on Saturday, Jan. 9, 2021, surrounded by his loving family. He was 97. Bob was born on December 4, 1923, at the family home in Hill City, ID. His parents were John M. and Eudora Plank Skyles. He was the youngest of 7 children growing up on the Camas Prairie in Hill City and Fairfield, attending school and graduating from Fairfield High School, at the age of 16. Following graduation from high school, Bob moved to Portland, and worked in the shipyards before enlisting and serving in the Navy during WWII at Johnston Atoll, in the South Pacific. Bob met Charlotte, the love of his life, in Fairfield where they went on dates around the mountain cafes, dancing to the music of the day. They married June 26,1949 and were married just a month short of 70 years. Bob and Charlotte settled in Nampa where they worked and raised their 4 children. Bob and Charlotte were strong in their faith and prayed continuously for their family, friends, and country. They were long-time members of the Church of the Brethren of Nampa.<br /> Always a loving father, grandfather, great-grandfather, and great-great-grandfather, Bob was proud of his family, always engaged in all their lives. Bob dedicated much of his life to farming, after working for the P.F.E. Shops. He was instrumental in bringing Dry Lake area south of Nampa to productive farmland, growing potatoes and other crops, creating ways to enlarge farm equipment to cover the large fields. Bob served several terms on the Idaho Potato Commission. He was an entrepreneur as well, creating a national business, inventing, and manufacturing steering parts to increase tire life and safety for trucks and buses. A great family activity was to take his young family on special trips, attend sporting events, and family camping trips. Bob and Charlotte loved going on drives and traveling to see family.&nbsp; He loved watching his children and grandchildren compete in a multitude of sports at various schools in the valley, including Nampa Christian, Cole Valley Christian and Northwest Nazarene.&nbsp; When his daughter Michelle became a basketball coach, everywhere her teams played, they knew coach&rsquo;s Mom and Dad would be cheering them on.</p> <p>&nbsp;&nbsp;&nbsp;&nbsp;&nbsp;&nbsp;&nbsp; Bob is survived by his children: Peggy (David) Ferdinand, Spence (Cris) Skyles, all of Nampa; Rod (Ann) Skyles, of Eagle, and Michelle Skyles of Nampa, ID. Grandchildren: James (Jess) Ferdinand of Marsing; Charity (Mark) Berrier of Meridian; Brooke (Eric) Adamson of Nampa; Austin (Kelly) Skyles of Garden Grove, CA; Ky (Morgan) Skyles of Boise; Keaton Skyles of Nampa, ID; Joella (Ben) Howard, of Eagle; Jordan (Kennedi) Skyles and Jace Skyles of Boise. Great-Grandchildren: Shelbi Ferdinand, Kristin (Taylor) Sundquist, Madison Tucker, Harlee and Colby Ferdinand; Ava, Asher and Zeke Adamson; Landon, Stella and Quinn Skyles; and his first Great-Great Grandson, Porter Sundquist. He is also survived by numerous nieces and nephews.&nbsp;He was preceded in death by his parents, his beloved wife Charlotte, brothers and sisters Lilian, George, Beatrice, John, Guy, and Madolyn.</p> <p>&nbsp;&nbsp;&nbsp;&nbsp;&nbsp;&nbsp;&nbsp; There will be a viewing for family and friends at the Nampa Funeral Home, Yraguen Chapel, 415 12th Ave. So. On Sunday, Jan. 17, 2021, from 4-6 PM, followed by a private interment at the Idaho State Veteran&rsquo;s Cemetery. In June, there will be a Celebration of Life service, that will include his military honors ceremony and a meal for all family and friends to attend. The family would like to thank all who supported us through prayer, meals, and emotional support throughout this time. We would also like to thank those who offered special care and love for Michelle and our family, in the transition for Dad to his Heavenly Home.&nbsp;</p> <p>&nbsp;&nbsp;&nbsp;&nbsp; &nbsp;&nbsp;&nbsp;Memories and condolences may be sent to www.nampafuneralhome.com.</p> <p>&nbsp;</p>
December 4, 1923
-
January 9, 2021
12/04/1923
01/09/2021
Recommend Robert's obituary to your friends.
Obituary
Robert S. 'Bob' Skyles, of Nampa was received into the arms of his Lord Jesus on Saturday, Jan. 9, 2021, surrounded by his loving family. He was 97. Bob was born on December 4, 1923, at the family home in Hill City, ID. His parents were John M. and Eudora Plank Skyles. He was the youngest of 7 children growing up on the Camas Prairie in Hill City and Fairfield, attending school and graduating from Fairfield High School, at the age of 16. Fo...
Events
Sunday, January 17 2021
04:00 PM
- 06:00 PM
Nampa Funeral Home
415 12th Ave. So.
Nampa,
Idaho
83651