Sign In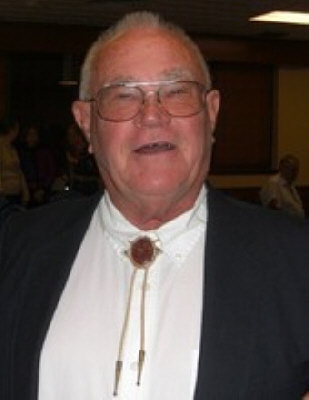 David Walblom
Rockhound Forever! Born on May 1, 1940 in Minot, North Dakota to Amy (Larson) & Ernest Walblom. Passed away December 30, 2020 in Lancaster, CA. David spent most of his life in Paramount CA. (1943-2003) before moving to the Antelope Valley. David graduated from Paramount High School in 1958, and then graduated from Compton College with an Associates In Arts. After returning home from the Navy, David earned a Certificate in Transistor and Computer Circuits from Compton College. David was a Vietnam Veteran, serving in the United States Navy aboard the USS Jenkins from 1961-1965 & U.S. and the Naval Reserves 1965-1967. David's strong work ethics started as a young boy with his paper deliver route. He was always busy working side jobs, amongst them were working in the Plaster & Drywall business with his Dad, and in car restoration & auto body repair with his brother in- law. David worked in the Aircraft industry for McDonnell Douglas Corp. from 1966-1978. David then moved on into his career as a Tug Boat Engineer & Deck Hand from 1978-2003 for Crawley in the harbor of Los Angeles. Additionally, David started his own successful Lapidary Tools & Supplies Business in 1965. His business continued to grow over the years and is highly regarded within the lapidary arts world. David was known for being the most knowledgeable "Tool Guy" around! David was an extraordinary Rockhound. Known for his (pareidolia) uncanny ability to find pictures and critters in rocks! He started collecting as a young boy, joining the Compton Gem & Mineral Club with his Dad in the early 1950's. David was a talented & gifted jeweler & lapidary artist. He created many, many beautiful pieces of jewelry. He also manipulated & carved hundreds of stones, turning them into beautiful works of art. David was a collector of many things. His favorites being his rocks, gems & minerals. Here in the Antelope Valley, David volunteered for over ten years at the Quartz Hill Pony Field. David was a longtime volunteer at the Antelope Valley Fair. He was instrumental in the Home Arts Department, where he spent more than two months every year setting up the building and making sure all the chairman had everything they needed. David was awarded the prestigious Volunteer of the year Award in 2016. On March 22, 2003, David Walblom married Susan Chaisson. Thus began his life as a Loving Husband, Dad and Grandavid. His new role as the head of a big family suited him well. David experienced a wonderful life full of many precious memories. Together David & Susan enjoyed traveling and had a lot of fun making memories and enjoying first time experiences. Some of the best memories everyone has of David are him helping babysit the grandkids and watching them grow. Attending sports activities, birthday parties, graduations, making Christmas cookies were always something David looked forward to. Working together with his family, David truly enjoyed buying and selling and looking for ways to expand his Lapidary Tools business. Some of David favorite activities included; Rockhounding, dog owner, helper, volunteer, handyman, camping, cruising, horseback riding, zip lining and much, much more. David enjoyed all the little moments he experienced watching, listening and supporting his family. David was always trying to make the Best of Life and find laughter in any situation. David's Love and support will never be forgotten. Left to cherish David's memory are his loving wife, Susan. Children; James Chaisson (Michele), Lynnae Chaisson-Traylor (Mark) & Kristoffer Chaisson (Jessica). Grandchildren; Katie, Josh, Aleiyah, Drew, Erin, Ashley, Hunter, Anaiyah, Alicia, Justin, Avery & Chase. His sisters, Katherine Beaver & Sharon Wing (Eric). His sisters & brother in law, Pamela Chaisson, Louie & Sherry Chaisson and his nieces & nephews. His Rockhound & Fair Families, and many, many friends. In lieu of flowers, and in honor of David, the family would like for you to consider making a donation to the Antelope Valley Rural Museum. Please copy and paste this link to visit https://www.avmuseum.org/2021/01/remembering-david-walblom/ for more information. You may also mail your donation to P.O. Box 1316, Lancaster, Ca 93584. For the safety of David's Family & Friends, a celebration of his life is scheduled to be held at the Antelope Valley Fairground on May 1, 2021. Interment to follow. In David's Memory Please be vigilant in regards to Covid 19. In his own words, from his hospital bed, through an oxygen mask he said; "THIS COVID REALLY SUCKS!"
May 1, 1940
-
December 30, 2020
05/01/1940
12/30/2020
Recommend David's obituary to your friends.
Obituary
Rockhound Forever!Born on May 1, 1940 in Minot, North Dakota to Amy (Larson) & Ernest Walblom. Passed away December 30, 2020 in Lancaster, CA. David spent most of his life in Paramount CA. (1943-2003) before moving to the Antelope Valley. David graduated from Paramount High School in 1958, and then graduated from Compton College with an Associates In Arts. After returning home from the Navy, David earned a Certificate in Transistor and Computer Circuits from Compton College. David was a Vie...
Events
There are no events scheduled. You can still show your support by sending flowers directly to the family, or plant a tree in memory of David Walblom.
Visit the Tribute Store