Sign In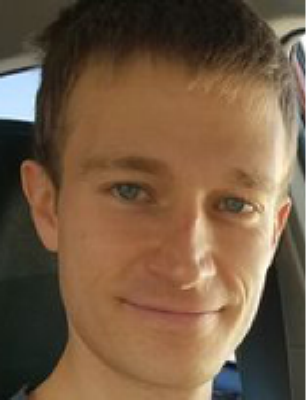 Dustin Terry Childs
<div style="text-align: justify;">Dustin Terry Childs, age 35, of Holladay Utah, passed away while vacationing with friends in Puerto Vallarta Mexico on December 31, 2020. Dustin was born on January 8, 1985 in Provo Utah to Richard and Trudy Childs and was raised in Mapleton Utah.</div> <div style="text-align: justify;">&nbsp;</div> <div style="text-align: justify;">Dustin was an incredibly smart, dedicated, and caring person. Ever since he was young he was disciplined and dedicated enough to accomplish whatever he set his mind to; from mastering video games, perfecting multiple gymnastic maneuvers, obtaining a black belt in Shaolin Kempo, graduating as the Class of 2003 Valedictorian from Springville High School, speaking fluent Spanish, Mandarin Chinese, Japanese, and German, and graduating from the University of Utah with a double major in Spanish and Mandarin Chinese. In addition to learning these many languages, Dustin enjoyed traveling areas of the world to experience their cultures. He also became an avid chef, learning to cook their cuisine. Dustin was an avid music fan, attending hundreds of concerts and festivals.&nbsp; He was very welcoming of everyone in his life, making sure they felt heard and accepted. Dustin made friends and blessed many people from all walks of life.</div> <div style="text-align: justify;">&nbsp;</div> <div style="text-align: justify;">Dustin is survived by his wife, Xianyu Zhang; his mother, Trudy Childs; his three older brothers, Yancy Childs, Cody Childs, Rory (Traci) Childs; his nieces and nephews, Madilyn, Noah, Tryston, Jaiden, Jace, and Maci; and many many friends.</div> <div style="text-align: justify;">&nbsp;</div> <div style="text-align: justify;">Dustin was, unfortunately, joined in death with his dear friend Austin Hales in Mexico.</div> <div style="text-align: justify;">&nbsp;</div> <div style="text-align: justify;">Dustin was preceded in death by his father, Richard Childs, and his Grandparents, Bernell and Lola Jensen and Myron and Maurine Childs.</div> <div style="text-align: justify;">&nbsp;</div> <div style="text-align: justify;">A viewing will be held Sunday, January 17th from 4 pm to 6 pm at Wheeler&rsquo;s Mortuary, 211 E 200 S Springville, UT 84663.&nbsp; A private service will follow at 6 pm for family and close friends.&nbsp;</div> <div style="text-align: justify;">&nbsp;</div> <div style="text-align: justify;">The following Zoom Link is provided for those that would like to participate and share thoughts and stories. It allows for 100 participants.:&nbsp;</div> <div style="text-align: justify;">&nbsp;</div> <div style="text-align: justify;"><span style="font-size:18px;"><a href="https://us02web.zoom.us/j/7975866726?pwd=djhGSHVhNW5TZEhwRXhDMHgrdm9xQT09">https://us02web.zoom.us/j/7975866726?pwd=djhGSHVhNW5TZEhwRXhDMHgrdm9xQT09</a></span></div> <div style="text-align: justify;">&nbsp;</div> <div style="text-align: justify;"><span style="font-size:18px;">Meeting ID: 797 586 6726</span></div> <div style="text-align: justify;"><span style="font-size:18px;">Passcode: V1vGVS</span></div> <div style="text-align: justify;">&nbsp;</div> <div style="text-align: justify;">There will also be a livestream link on Dustin&rsquo;s Facebook page for those that would like to view the services without participating. Click this link and scroll to the video.</div> <div style="text-align: justify;">&nbsp;</div> <div style="text-align: justify;"><span style="font-size:14px;"><a href="http://www.facebook.com/dustin.childs1">http://www.facebook.com/dustin.childs1</a></span></div> <div>&nbsp;</div> <div>&nbsp;</div> <div>&nbsp;</div> <div>&nbsp;</div> <div>&nbsp;</div> <div>&nbsp;</div> <div>&nbsp;</div>
January 8, 1985
-
December 31, 2020
01/08/1985
12/31/2020
Recommend Dustin's obituary to your friends.
Obituary
Dustin Terry Childs, age 35, of Holladay Utah, passed away while vacationing with friends in Puerto Vallarta Mexico on December 31, 2020. Dustin was born on January 8, 1985 in Provo Utah to Richard and Trudy Childs and was raised in Mapleton Utah.
Dustin was an incredibly smart, dedicated, and caring person. Ever since he was young he was disciplined and dedicated enoug...
Events
Sunday, January 17 2021
04:00 PM
- 06:00 PM
Wheeler Mortuary
211 East 200 South
Springville,
UT
84663