Sign In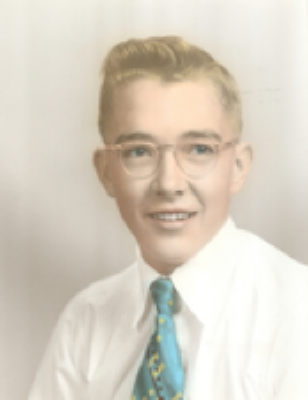 Edward G. Mathews
<p>&nbsp; &nbsp; &nbsp; &nbsp; &nbsp; Edward G. Mathews of Monroe Township, at age 86 died Sunday, January 10, 2021 of a sudden illness at the Ashtabula County Nursing Home.</p> <p>&nbsp;&nbsp;&nbsp;&nbsp;&nbsp;&nbsp;&nbsp;&nbsp;&nbsp; Ed was born on January 31, 1934 in Monroe the son of Grant and Sophie (Szewszuk) Mathews.&nbsp; He was a 1952 graduate of Conneaut High School.&nbsp; Ed proudly served in the United States Air Force as a radar mechanic until he was honorably discharged in 1956.&nbsp; Ed worked at the General Electric Base Plant, RMI and later retired from Mathews Trucking Co., which he owned and operated for several years.&nbsp;</p> <p>&nbsp;&nbsp;&nbsp;&nbsp;&nbsp;&nbsp;&nbsp;&nbsp;&nbsp; Ed was an avid tree planter, planting over 500 trees and endowing them to the Conservation and Woodlands Preserve. He loved spending time with his family, taking care of his yard and enjoying the outdoors.</p> <p>&nbsp;&nbsp;&nbsp;&nbsp;&nbsp;&nbsp;&nbsp;&nbsp;&nbsp; He was preceded in death by his parents and a sister Jeanette Mathews.</p> <p>&nbsp;&nbsp;&nbsp;&nbsp;&nbsp;&nbsp;&nbsp;&nbsp;&nbsp; Ed is survived by his loving wife Gail (Marshall) Mathews whom he married May 28, 1955, sons Edward (Debbie Helber) Mathews of Outerbanks, NC and Mark (Janet Jyruovat) Mathews of Ashtabula, daughter Rebecca (Tim Givens) Pryor of Kelloggsville, a brother Robert Mathews of Texas and grandchildren: Michelle Taylor, Michael Pryor, Colleen Martorano, Heather Sevegen, Katie Rapport, Megan Shetler, and Max Mathews, and 8 great grandchildren: Elizabeth, Bobby, Noah, Gabriel, Matthew, Abigail, Gage and Grant.</p> <p>&nbsp; &nbsp; &nbsp; &nbsp; &nbsp; Visitation will be held Monday, January 18, 2021 from 11:00 a.m. to 1:00 p.m. at the Raisian Family Funeral Home, 581 Harbor Street, Conneaut.</p> <p>&nbsp;&nbsp;&nbsp;&nbsp;&nbsp;&nbsp;&nbsp;&nbsp;&nbsp; Funeral service will follow at 1:00 p.m. on Monday at the funeral home with Rev. Betsy Schenk&nbsp;officiating.&nbsp; The funeral service will also be livestreamed on the Raisian Family Funeral Home Facebook page for those wishing to view it.&nbsp;</p> <p>&nbsp;&nbsp;&nbsp;&nbsp;&nbsp;&nbsp;&nbsp;&nbsp;&nbsp; DUE TO COVID-19 MASKS AND SOCIAL DISTANCING WILL BE REQUIRED.</p> <p>&nbsp; &nbsp; &nbsp; &nbsp; &nbsp;Memorial contributions in Ed&rsquo;s memory may be made to the Wounded Warriors Foundation.&nbsp; Envelopes will be available at the funeral home.</p>
January 31, 1934
-
January 10, 2021
01/31/1934
01/10/2021
Recommend Edward's obituary to your friends.
Obituary
Edward G. Mathews of Monroe Township, at age 86 died Sunday, January 10, 2021 of a sudden illness at the Ashtabula County Nursing Home.
Ed was born on January 31, 1934 in Monroe the son of Grant and Sophie (Szewszuk) Mathews. He was a 1952 graduate of Conneaut High School. Ed proudly served in the United States Air Force as a radar mechanic until he was honorably discharged in 19...